An Outdoorsy Woman's Thorough and Exciting Guide to Hiking the Nüümü Poyo (JMT) Trail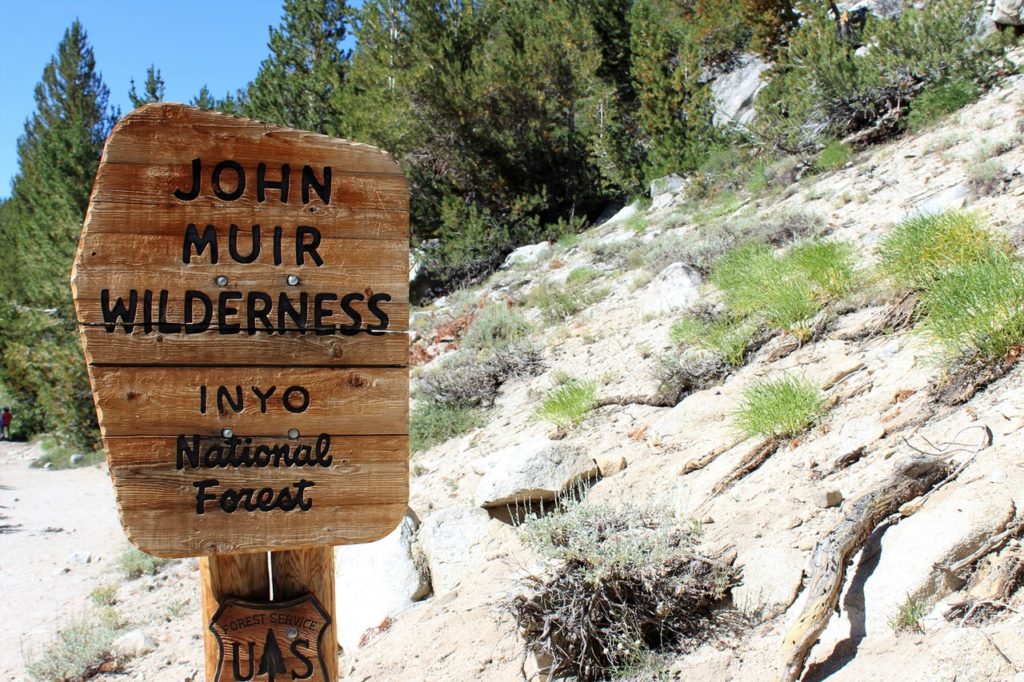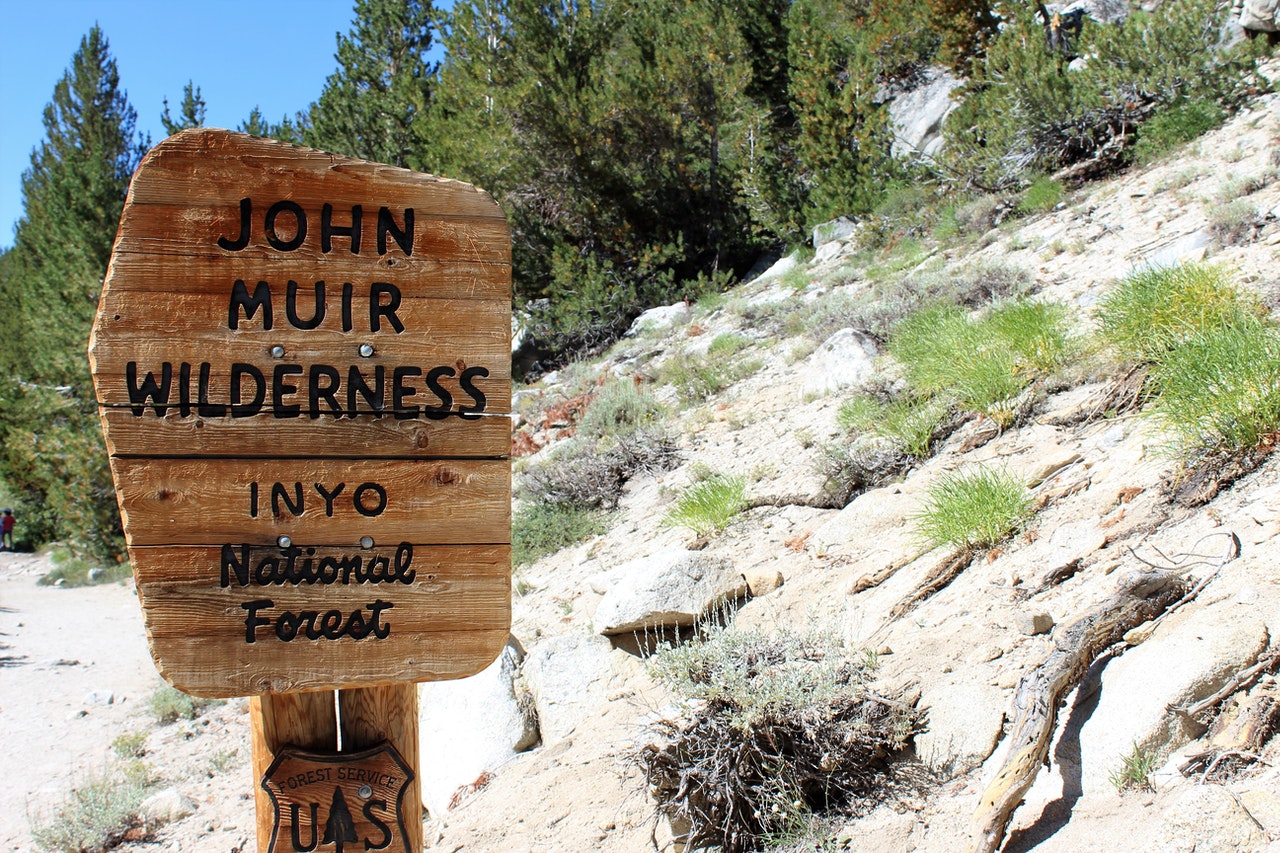 The Nüümü Poyo trail in California, formally known as the John Muir Trail or "JMT" for short, is a 213-mile trek between Yosemite National Park and Tumanguya (Mt. Whitney). Known for its many alpine lakes and high sierra passes, the JMT is one of the most famous trails in the U.S. At about 10-15 miles per day, most backpackers complete this trail in three weeks. There are many considerations for outdoorsy women looking to explore this tremendous trail, and I've outlined them for you below.
Getting a Hiking Permit for the Nüümü Poyo
With just over 1,000 people attempting to make the trek each year and thousands more competing in a permit lottery, one of the most challenging parts about hiking is getting the permit to do so. Suppose you're planning to complete the trail like most travelers by hiking north to south and exiting via Tumanguya (Mt. Whitney). In that case, you'll have to apply for the overnight lottery permit between February 1 and March 15 every year. Because most backpackers enter the trail between July and September – other months are best left for the experts – you'll need to save this open lottery entrance in your calendar. Enter the permit lottery online at recreation.gov. Make sure you've planned your entry and exit dates, and check out Reddit/r/JMT for sample itineraries.
Alternative Hikes and Permits for the Nüümü Poyo
Due to the popularity of the Nüümü Poyo, there are a couple of permit alternatives to this trail that I did not know until I had hiked it, and I am sharing them with you now.
First, if you did not win the hiking lottery or have limited time, you can section-hike the trail. You can "section hike" from an entry point along the route, shortening or lengthening your mileage. So, for instance, you could enter at Reds Meadow, the most accessible part of the trail, and hike south to Tumanguya / Whitney, reducing your mileage and increasing your chance of entering from a location that isn't a terminus. You could also begin your trek off the trail, entering Cottonwood Pass and exiting north at Kearsarge Pass. There are multiple entry points listed on this helpful map. The main point is: there is no right or wrong way to hike this trail and don't let elitist hiking enthusiasts tell you otherwise. If you only have one or two weeks to hike this trail, a section hike is ideal.
Second, if you have time off and you're ready to make the entire trek, you can also check for released, first-come-first-serve permits at 7:00 am Pacific Standard Time every April 1. Throughout the spring and summer months, newly-available hiking permits are regularly released. Make a reservation online at recreation.gov or call the Inyo National Forest Wilderness Permit Office at 760-873-2483. You may also join the FB groups like Ladies of the JMT or John Muir Trail and look for announcements about released permits.
Finally, why not explore another stunning alternative trail in the Sierras? For instance, the "Circle of Solitude" loop will only take you one week of hiking and doesn't require resupply stops or transportation shuttles. See this and other alternative trails on GraniteCliffs.com.
Hiking Gear and Weight for the Nüümü Poyo
This trek requires light backpacking equipment essentials, including a lightweight tent, backpack, sleeping bag, and sleeping pad. You'll also need other items like a bear canister, light, food for several days, and clothing layers for both the day and night. For more information, check out REI's backpacking packing checklist for the JMT.
Lighter gear reduces your chance of injury, but I did not walk lightly. I carried a base weight of 25 pounds, and with food and water, I took about 38 pounds, all of which I needed. As this was my first long-distance backpacking trip, I will be carrying less weight on future treks. Most of my hiking companions took 10 pounds less in gear, but they had also spent hundreds more on their equipment than I had. This year, I did spend a lot of money purchasing an ultralight tent which reduced my weight by three pounds, and I'll be saving up to buy ultralight gear. No matter what weight you're carrying, make sure you follow these backpack packing tips by HerPackingList.com.
Estimated Costs for the Nüümü Poyo
Everyone will spend differently on the trail, depending on how much gear they need to buy and where they're traveling from. I paid $1,150 on my trip, which included:
37% spent on groceries and meals for three weeks, averaging $27 per day
27% spent on gear (e.g., upgrading to an ultralight tent)
15% spent on mailing two resupply boxes to Red's Meadow and Muir Trail Ranch
10% spent on transportation, including a Yosemite shuttle bus
6% spent on updating my Garmin subscription so I could send unlimited messages to my friends and family on my inReach device
4% spent on a dehydrator, which I used to prepare many delicious meals
Less than 1% spent on the hiking permit
Similarly, Alan Evans estimates that you'll need at least $825 for this hike. Of course, your costs will differ depending on your gear and travel needs. I live in Southern California and was able to find car rides easily. I also owned most equipment, including a backpack, sleeping bag, sleeping pad, and kitchen setup.
Being a Black Woman Outdoors
If you're a Black woman, you may have questions about your experiences hiking the Nüümü Poyo trail. Though increasingly more people of color go into the outdoors, there are still few Black hikers. During my trek, I walked with two Black women, and during our 20 days on the trail, we only encountered three other Black backpackers, including one other woman. In comparison, we met and spoke with almost all White backpackers. I recommend checking out a couple of YouTube channels for more Black woman experiences on this trail: Lani Schatz's channel about hiking the JMT and PCT, "Outside with Lani Schatz," and Monica Singleton's documentary "Hiking Over 200 Miles: The John Muir Trail." You can also watch these outdoor safety training videos by Nicole Snell, a Black self-defense educator, on her "Outdoor Defense" YouTube channel. We'd like to see more Black women on this trail in the future and are happy you're considering it.