Your Guide to Navigating National Parks During the Pandemic…or Any Other Time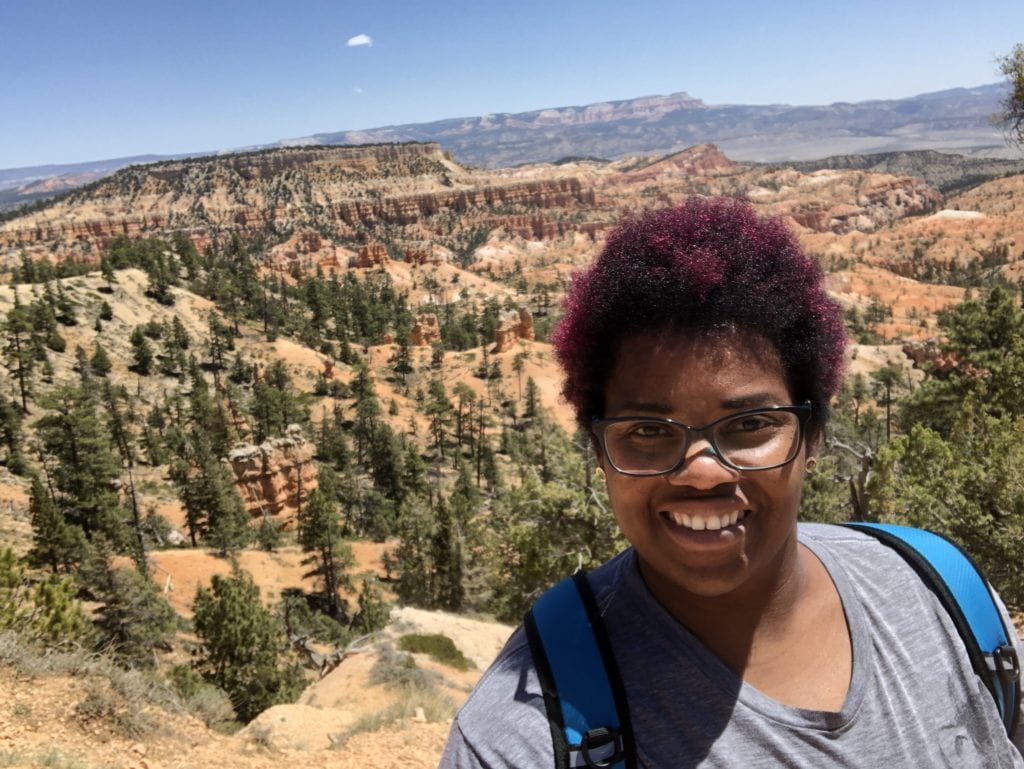 By: Gina McCauley
Vaccinations have rolled out. Mask requirements are being relaxed, families and friends are reuniting. The world is reopening after the COVID lockdown of 2020-2021.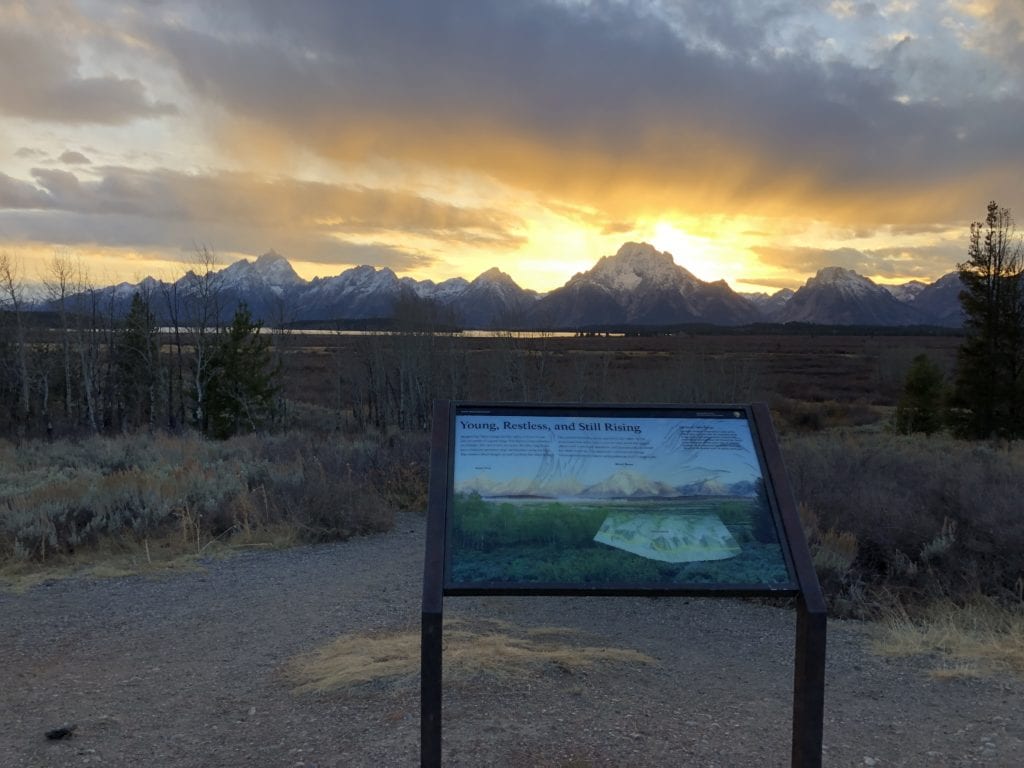 I visited four national parks and one national seashore at various stages of the pandemic in 2020-2021: Padres Island National Seashore, Yellowstone, Grand Teton, Zion, and Bryce Canyon.
With or without the pandemic, it is always a good habit to check real-world conditions at a national park before you arrive at the entrance gates. Whether it's required reservations for entrances and shuttles, road closures, rock slides, or fires, the conditions at national parks are subject to change.
Here are some tips to navigate the national park system during a pandemic or any other time:
1. Check the "Alerts" section on the individual park's website.
Each national park has a website. In the middle of the page banner, look for the Alerts tab which is usually accompanied by a little red circle indicating the current number of recent alerts. The alerts will let you know whether you need reservations to enter the park, whether certain sections of the park are closed, and how long you can stay in the park. I traveled to the Padres Island National Seashore on Juneteenth 2020. Fairly early in the pandemic, the park had reopened for overnight camping about a month earlier. By reading the alerts, I learned that the Malaquite Campground was closed along with the visitor's center, the indoor bathrooms, and the showers. You were permitted to camp overnight on the beach. The only restrooms available were pit toilets. I kept up-to-date on what was open at the park by hanging out at the park's Facebook page. I made a final confirmation by calling the ranger station.
2. Get familiar with Recreation.gov During the pandemic.
Some parks instituted new reservation requirements to enter the park, even if you have a park pass. recreation.gov because the go-to site to make park reservations.
If you have ever visited a national park, you know that cell signals can be hit or miss. So check out reservation.gov when you have excellent internet and have a plan for accessing the site if you need to reserve on the road.
As of May 28, 2021, a couple of weeks after my visit, Zion National Park discontinued requiring reservations on recreation.gov. Depending on the park or activity, you may be required to obtain campground reservations, permits, shuttle tickets, or even park entrance reservations through recreation.gov. Again, conditions are in constant flux, but at one point, obtaining tickets to something like the Zion shuttles was as competitive as obtaining reservations at popular campgrounds inside popular parks. Happy to hear shuttle tickets are currently not required I was not successful in obtaining Zion shuttle tickets.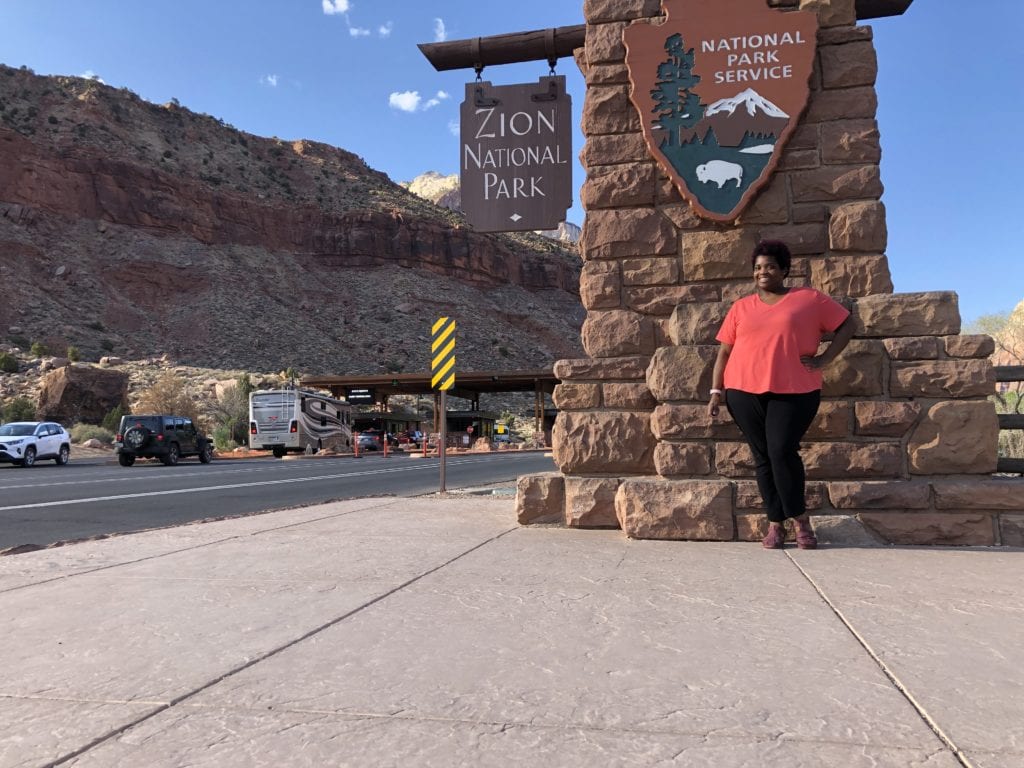 3. Be flexible.
I planned for my trip to Yellowstone for weeks and purchased hundreds of dollars of camping equipment. By October 2020, I was over the closures and the lack of in-person holiday gatherings with families and friends. I was over the surges and the peaks and the constant 24-7 crisis and doom and gloom. I decided to risk freezing cold and snow to go to Yellowstone in mid-October, the last week the campground I found was open. I snagged a 3-night campground reservation for $27 a night. Sweet! That trip was a shining light in a sea of bad news and the prospect of spending Thanksgiving and Christmas without family. I was ready to go. Then with about 48hours left to go before my departure, I received the email:
"Due to recent incidences of Covid-19 sourced at Madison Campground, and out of an abundance of caution, we will close Madison Campground on Sunday October 11, one week early."
I was directed to other campgrounds, of course, they were booked or closed. I got in the car anyway. I grabbed a one-night reservation in West Yellowstone and vowed to figure it out after that. Using a combination of boon-docking and Expedia, I managed to find alternative places to stay each night. Lodging cost me five times as much as camping inside the park, but it was worth it.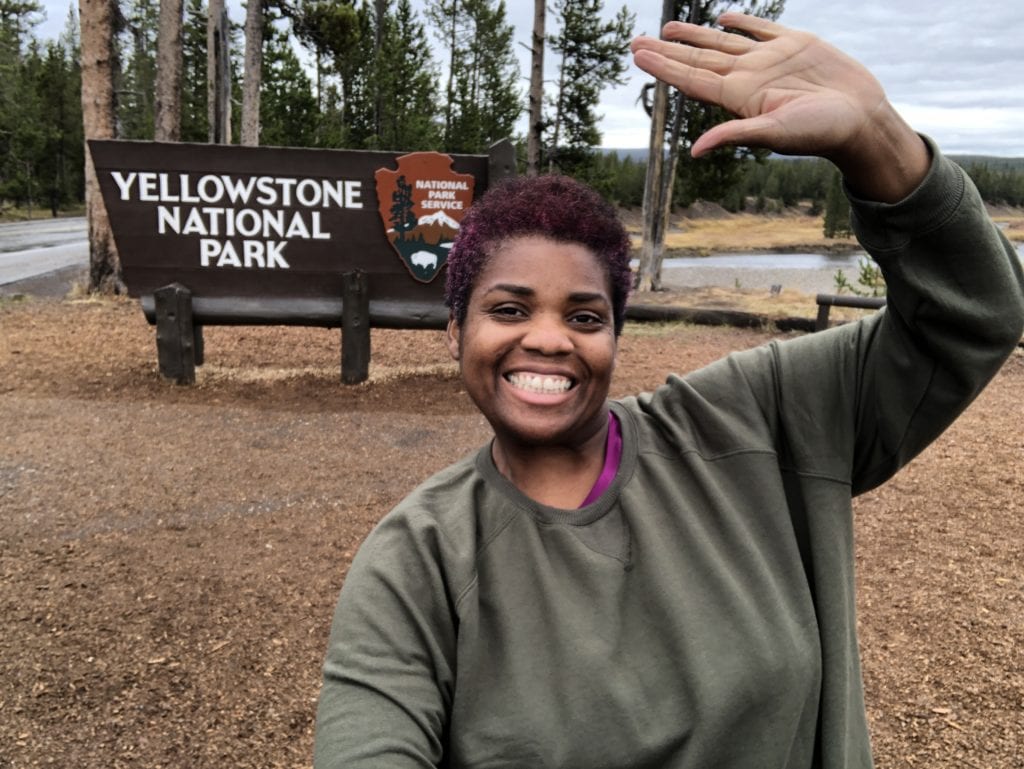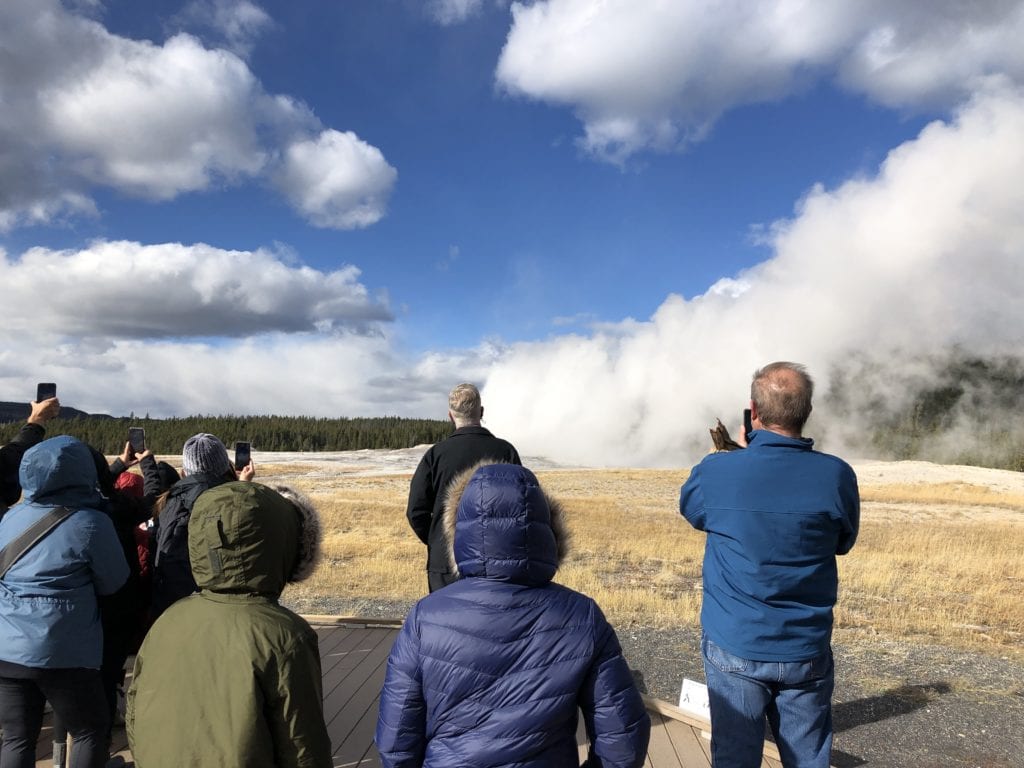 4. Believe in Your Resourcefulness
In October 2020, I didn't feel comfortable flying so I drove from Texas to Yellowstone. It took me 20+ hours and three days at a leisurely pace. I didn't know what I would find along the way. Would there be restrooms? Would restaurants be open? How will I survive? We are remarkably resilient and as long as long haul truckers are driving, you will be able to find a restroom and a shower.
Gas stations and truck stops remained open on my 20+ hour drive to Yellowstone. I did not have issues with restroom breaks. I selected my hotel each night based on what was available on Expedia. I almost ended up room-less in Jackson, WY, but a reservation opened up literally while I was searching.
5. Look for Work-A-Rounds.
There are usually work-a-rounds to reservation requirements or capacity limits. Check for private shuttle services or access that is granted to guests of the hotels and cabins inside the park. When the shuttle reservations were required, I secured reservations at the Zion Lodge inside the park. All guests of the lodge are given access to drive inside the park up to the Zion Lodge stop. Private shuttle services and tour companies also provided access to the trailheads in Zion Canyon.
Another work-a-round was to rent a bike and bike along the park road inside the canyon. Some of the most beautiful and scenic views in Zion are outside of the areas that require shuttle access so you can still enjoy the park and amazing views by driving to trailheads and scenic overlooks on the eastern side of the park. So if capacity limits and impossible reservation systems thwart your plans, look for other options that will get you access. Youtube videos are a great source of work-a-rounds. Many of the national park services alert pages will also list workarounds. Don't give up.
At the various peaks of the pandemic when our usual distractions were cut off, Mother Nature stood in the breach to give us mic dropping, soul stopping, socially distanced escapes from staring at the same four walls every day. Thanks to all of the folks in the national park system and neighboring towns who made visiting possible during a very chaotic time.
Gina McCauley is a children's book publisher who loves a good national park. If you want to support her national park habit, consider buying an adorable children's book featuring Black children as the main characters. You can follow Gina's adventures at Auntie Gina Stories on Instagram and www.auntiegina.com.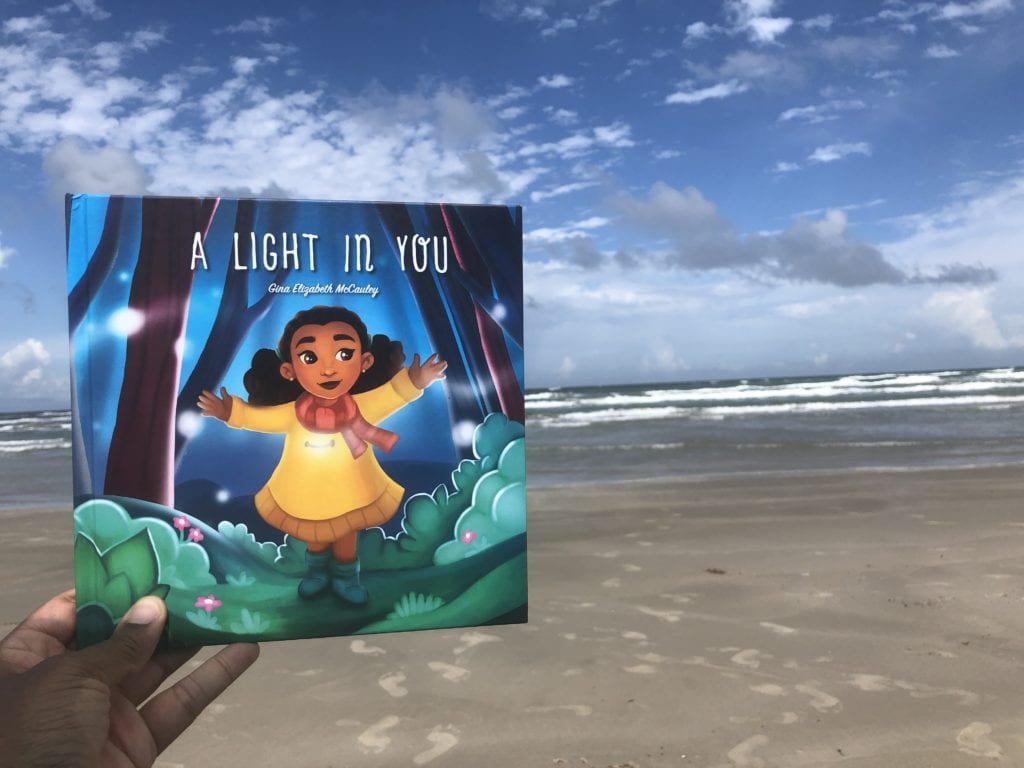 Think you know your National Parks pretty well? Try This Quiz "How well do you know U.S. National Parks?"
Got Any Tips You Would Add?
Leave A Comment 🙂