Ready To Buy A New Rig? Here Are 5 Things to Consider Before Buying the RV or Van of Your Dreams!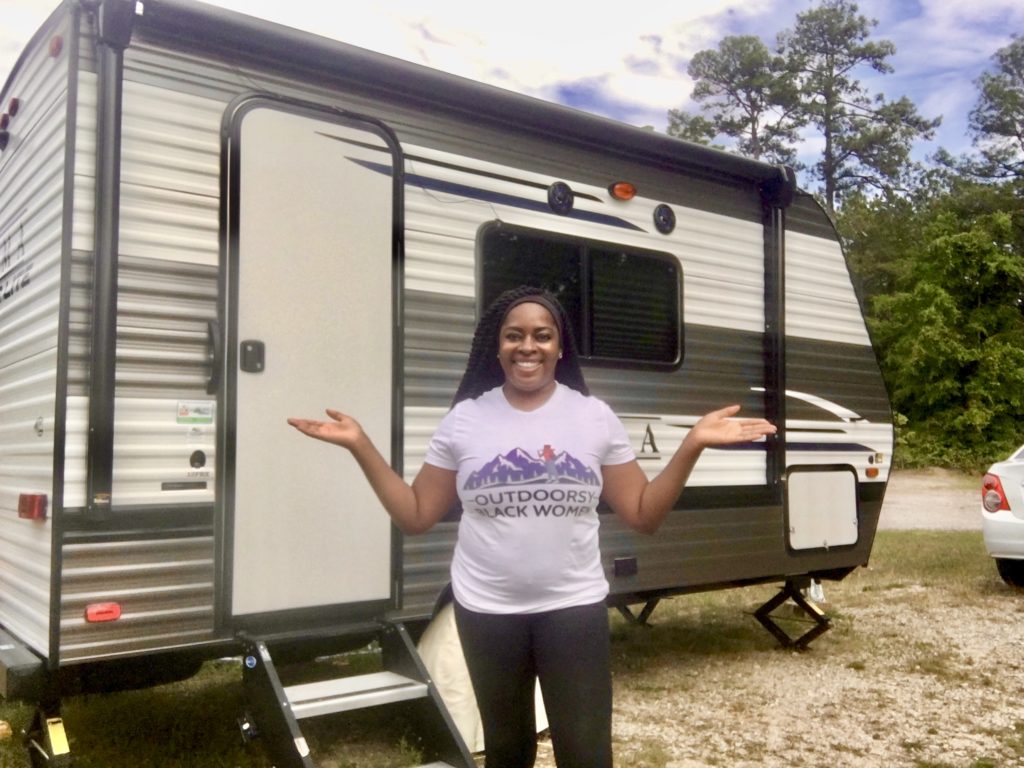 When it comes to buying the recreational vehicle (RV) of your dreams, it's easy to get caught up in the fantasy and make impulsive decisions, which happened to me. Years ago, when I bought my first rig – a camper van – I watched a few YouTube videos then bought it within the month. I missed so much information in making a solid, sound decision. last year, I purchased my second motorhome aka rig to start a full-time RV lifestyle. For my second purchase, I did a lot more research and I feel like I made a more informed decision. Here's my list of things to consider before buying an RV, camper van, skoolie, motorhome, trailer, or more. Note: I'm using the term "rig" to refer to any recreational vehicle, and I often use it interchangeably with the word "RV."
Here Are 5 Things to Consider Before Buying the RV or Van of Your Dreams!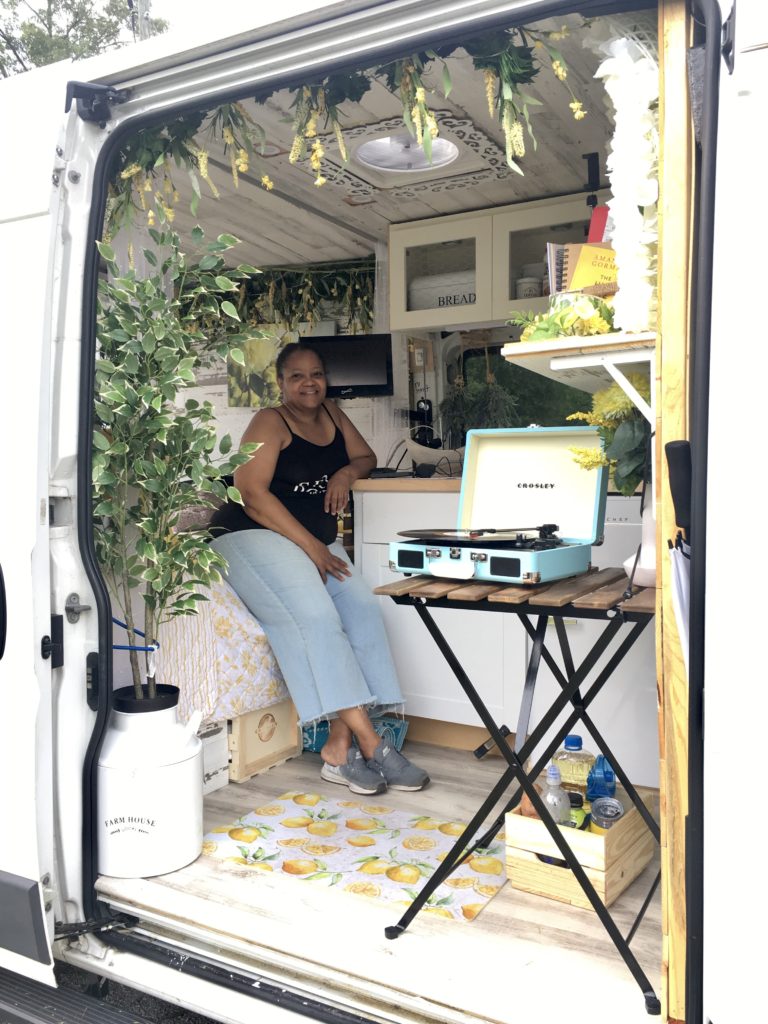 1. How will you use your vehicle?
Many potential RV owners don't consider how they plan to use their vehicles. You'll want to think about the following factors:
Amount of use: How often will you use your rig? On weekends? Full-time?
Residents: How many people will sleep in the rig?
Remote work: How or where in your rig will you work?
Cooking: How or where do you plan to cook, indoors or outdoors?
Bathrooms: How or where do you want to shower and use the bathroom? Are you open to carrying a blackwater tank? How comfortable are you with using toilets and showers at campgrounds?
If you're using your rig part-time, like on weekends, you may not want anything too big. For example, you may not even need a full bathroom. So if you identify as a weekend warrior and use an additional vehicle for everyday use, consider buying a trailer for your part-time adventures. If you have a heavy-duty truck, you can tow larger, heavier trailers. However, if you're going to live in your rig full-time or frequently travel with many people, comfort comes into play. In this case, you may consider buying a fifth wheel, motorhome, or camper van.
When I purchased my trailer, one of my major deciding factors was having a residential-sized refrigerator. I knew that I would be cooking regularly and would need a place to store everything efficiently. I also considered the many varieties of toilets, and since I wasn't against having a toilet with a blackwater tank, that narrowed down my options even more.
Let's dig into some other factors.
2. What size of rig do you need?
Many nomads on YouTube emphasize the need to be compact or stealthy by reducing vehicle size. These van-lifers tend to recommend smaller camper vans. But the truth is, being stealthy is not a necessity for everybody, so this section is for newbie van-lifers and nomads considering where they'll use their rig.
If you're someone who wants to get away from cities, and you can, you may not even need to factor in stealth. Rural areas have more space for larger rigs. And that keeps your options open in a lot of ways. So, are you the type of person who doesn't mind the idea of taking your whole home with you everywhere you go? Not needing to be stealthy means you could consider a Class A or C RV, a "skoolie" or renovated bus, a travel trailer, and more. This also means you would most likely be staying at developed campgrounds, undeveloped, free Bureau of Land Management (BLM) lands, and "boondocking," or camping in the wilderness, for the most part.
However, if you stay strictly in urban or semi-urban areas, being compact or stealthy may have to be a significant factor to consider. If you like the idea of setting up your camp and having a separate home-on-wheels, you may prefer a smaller bus, camper van, teardrop trailer, or Class B RV. Some adventurous people are even successfully car-dwelling. Being able to leave for an adventure spontaneously and quickly set up camp was another reason I bought a travel trailer this time instead of a camper van.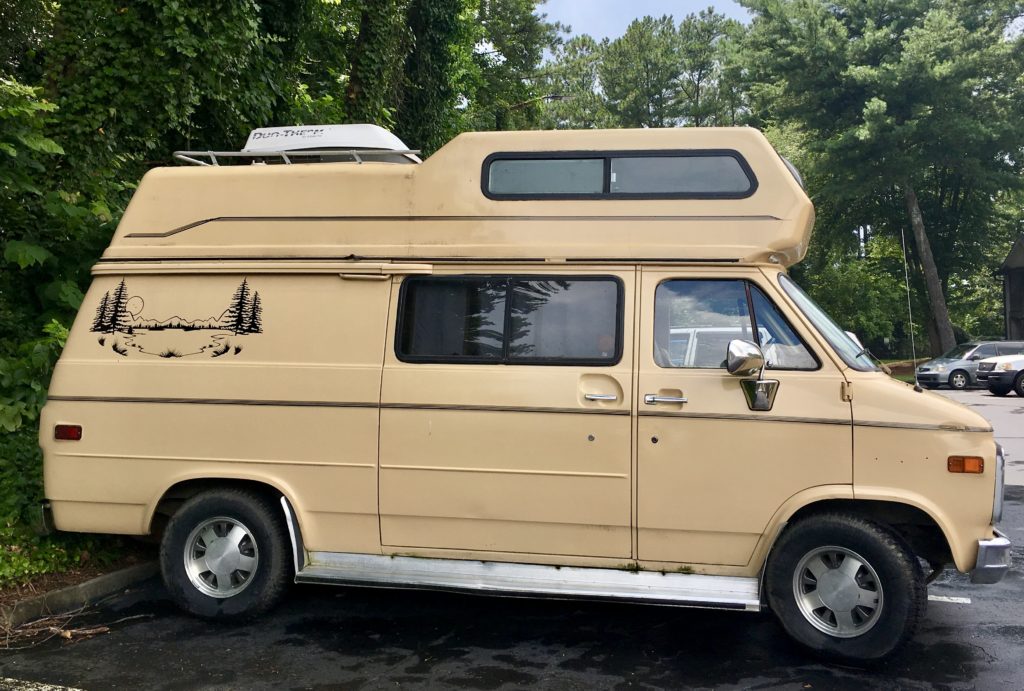 3. How much indoor space do you need?
Think carefully about how much space you and your guests need inside your rig. For instance, if you are an active person who spends a lot of time outside your rig, you may not mind if your vehicle doesn't have a tall ceiling and lots of standing room. Many people live full-time in rigs with sitting room only. If you're not spending most of your time in your rig, it may not bother you.
Personally, I am short but knew that I wanted something roomy. I wanted to feel comfortable and have my guests feel relaxed too, so I bought a rig with standing room.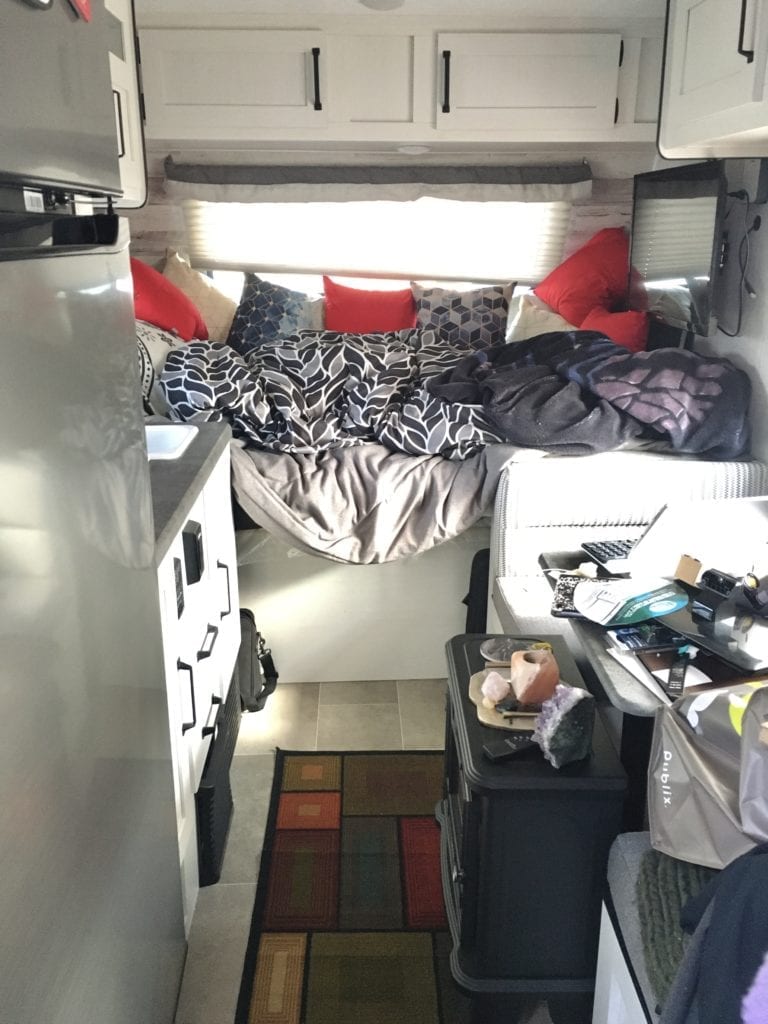 4. What are your wants and must-haves?
Listing your wants and must-haves is fundamental because it forces you to be honest and gives you structure in your search. Searching for your dream rig can be exciting, but it's also easy to become overwhelmed with all the options. If you ask yourself this question upfront, it allows you to focus your search on rigs that will meet your needs.
For example, here are some of my wants and must-haves:
Queen sized bed
Separate toilet and shower
A kitchen dinette to work at
Adequate storage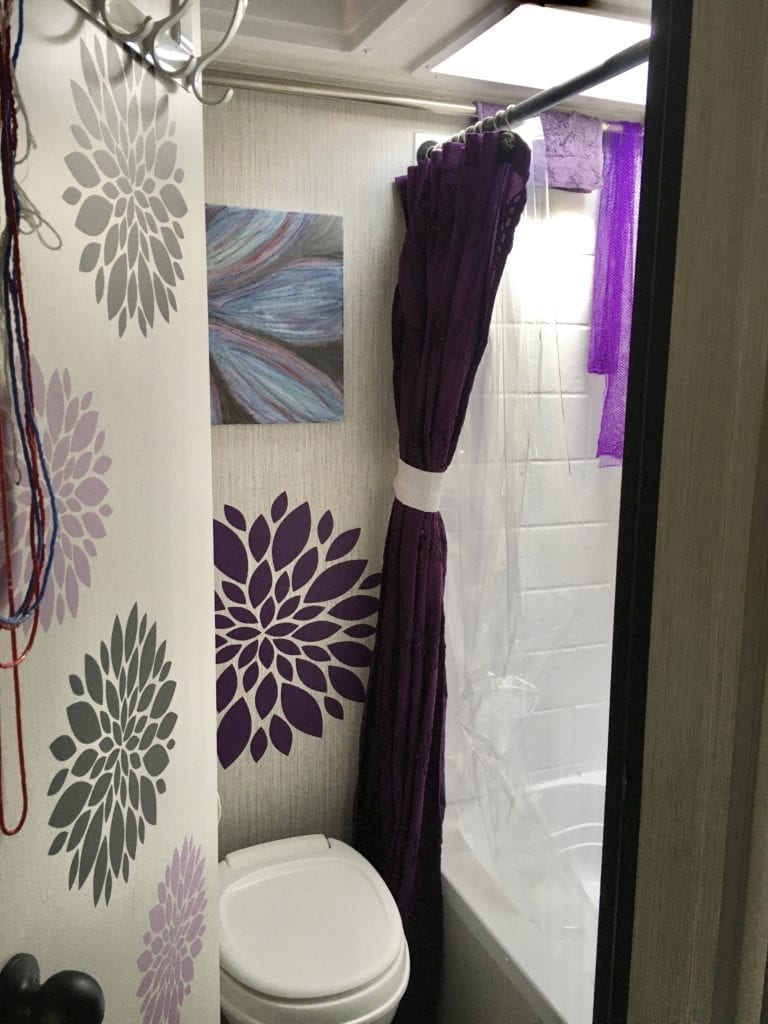 Other considerations:
Additions like solar showers
Heating, air conditioning, and fan options
Multipurpose furniture like pull-out couches
Kitchen features like ovens and microwaves
Gas mileage
5. What's your budget?
Most people usually like to start with this question, but it can sometimes strongly sway people's decisions. Some people buy on impulse because of a low price. If you've seriously asked yourself the previous four questions and assessed your answers, you can better avoid purchasing the wrong rig for your lifestyle.
So, ask yourself if you want something brand new or are you okay with buying a used rig? Both decisions have pros and cons, and I don't think anyone's answer is suitable for everyone.
Pros of Buying a New Rig:
Warranty coverage
You're the first person to use everything
Everything in tip-top shape
Ability to customize it how you want, without having to fix anything
Cons of Buying a New Rig:
Higher price
Potentially higher vehicle repairs depending on the make and model
Pros of Buying a Used Rig:
Cheaper price upfront
You may not have to build something from scratch (if it's a van or custom build)
Cons of Buying a Used Rig:
It can cost more money to fix in the long run
You don't know the history (e.g., if the former owners completed the custom work up to code)
Now that you've decided whether you need something new or used, it's time to set a budget. When it comes to budgeting, here are a few things that people tend to forget to factor in, including:
Maintenance and upkeep costs
Gas costs and mileage efficiency
Cost to repair
Insurance costs
Final Thoughts
I hope that you found this guide helpful and it can help expand your perspective during your rig buying process. I'd love to hear about your buying experiences and any other tips you would add to this list.
At the end of the day, whether your rig is for leisure or lifestyle, you work hard for your money, and you should love what you buy. I wish you the best of luck on your journey to finding the rig of your dreams!
About the Author: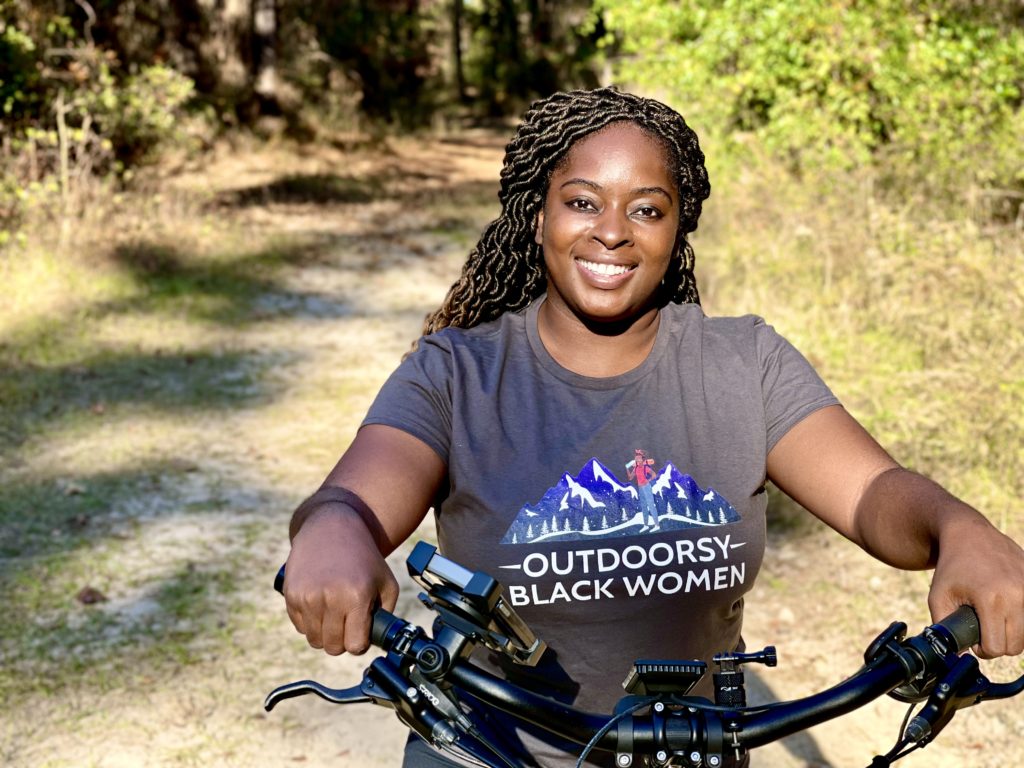 Toyin Ajayi, aka "Da Vinci," is the founder of OutdoorsyBlackWomen.com, a social network for Black Women. She's also the Editor in Chief of YourLifeAfter25.com, a lifestyle blogzine for women. You can connect with Toyin on the Outdoorsy Black Women app or @OutdoorsyBlackWomen on social media.