Planning A Trip Down Under? Check Out The 7 Best Spots to go Hiking in Australia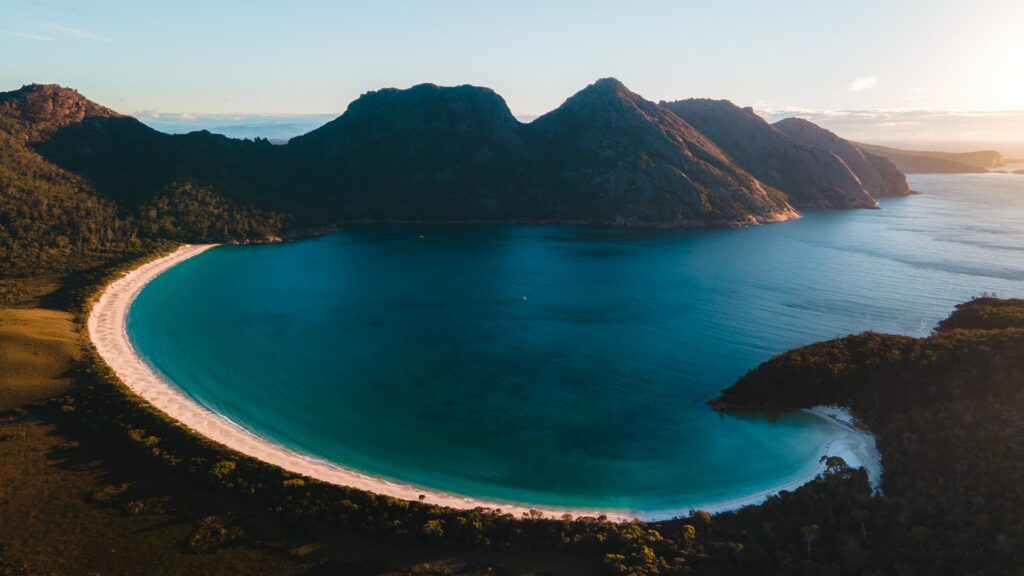 Australia is easily one of the most beautiful places to explore. But most people don't consider it a hiking destination. When people think of Australia, they visualize it as a beach haven with glistening ocean views, soft sands, and sunshine. But they could not be more wrong. Australia is one of the best destinations for hiking. From coast to desert to dense forest, the diversity of the trails will leave you in awe. Wherever you choose to wander in this sun-soaked land, the views will fill your soul with contentment. So if you hadn't considered it up to now, you must add this country to the list of your hiking adventures.  
Before we get into the best hikes of Australia, it's important to note the significance of safety. Regardless of where you go as a hiker, you need to plan and gear up properly. Cell phone reception is limited in many wilderness spots across Australia so make sure to let friends and family know all the details of your hike, and remember to carry all hiking essentials, including emergency gear.
Now that you're prepared and ready, let's get into the 7 best hikes in Australia.
1. Wineglass Bay and Hazards Beach – Freycinet National Park, Tasmania
If you find yourself in Tasmania, which I am almost certain you will, you need to do this hike. After a few hours climb up a well-trafficked path, you'll be rewarded with remarkable views of the Bay, along with Great Oyster Bay, Hazards Beach, and the surrounding coastal woodland. With stunning views of blue waters and peaks and valleys all around, the trek will be well worth it.
Length: 11km l Elevation: 348m
2. King's Canyon Rim and Creek Walks—Watarrka National Park, Northern Territory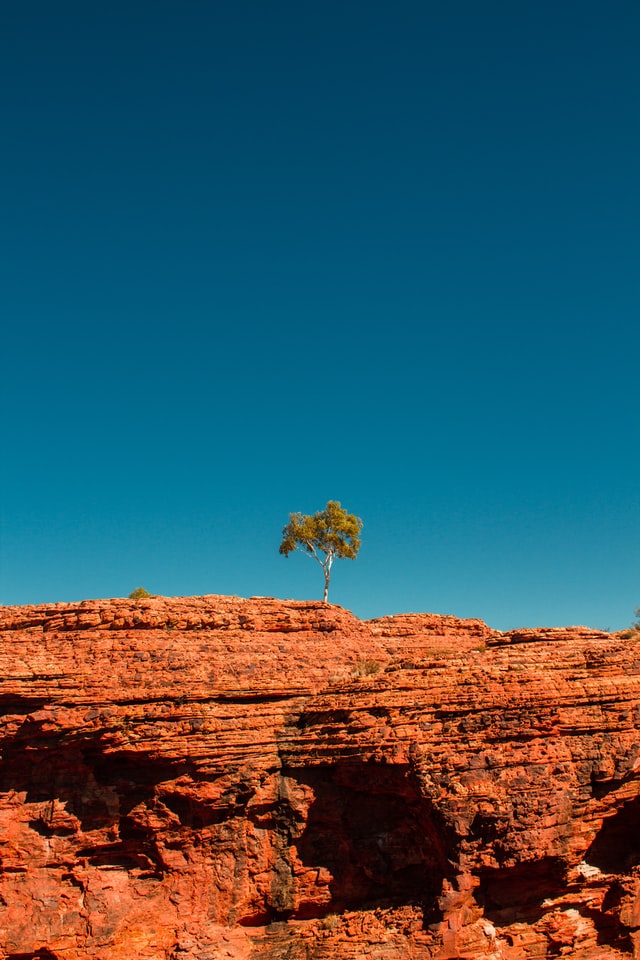 Australia's Red Centre is undoubtedly a must-visit. There are endless sights to see and explore, but King's Canyon Rim and Creek Walks is definitely on top of that list. Hiking through the soaring sandstone walls of the canyon, you'll get the opportunity to witness incredibly unique native plants, so get ready to add botanist to your title.
Length: 6km l Elevation: 254m
3. Mount Gower Track—Lord Howe Island, New South Wales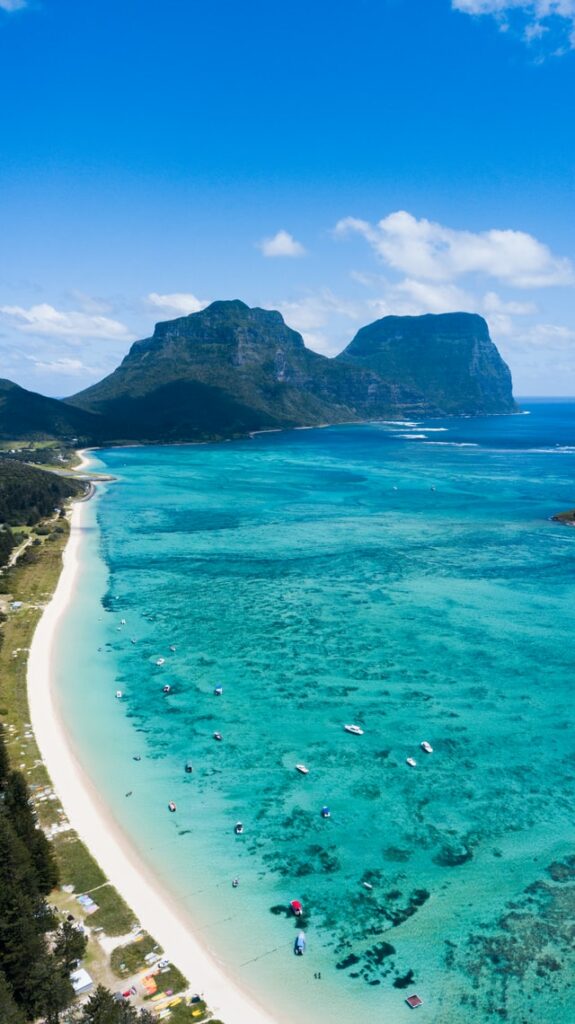 Mount Gower is the highest point on Lorde Howe Island at 875m tall. This is not an easy hike, but remember these words when you're doing it….it is worth it. With an eight-hour return time frame and certain sections aided by rope-assisted climbs, your body and mind will be challenged. But once you reach the top, your jaw will drop when you see the endless views of lush green hills, crystal sand, and blue waters.
Length: 9.2km l Elevation: 1662m
4. Pulpit Rock Walking Track—Blue Mountains National Park, New South Wales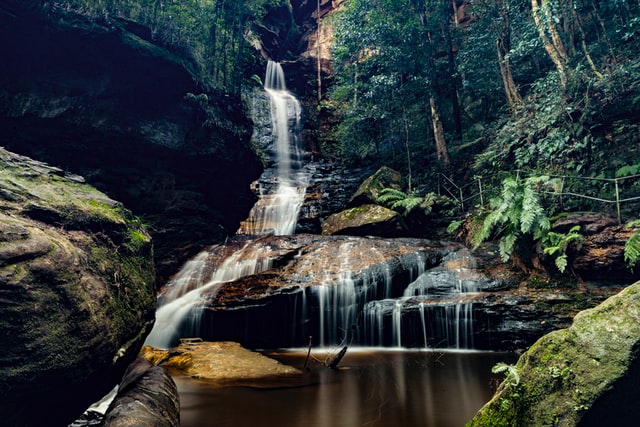 If you're in the Blue Mountains region and are looking for something chill to do, hiking Pulpit Rocking Walking Track is what you want. It is a fairly easy trail through heathlands, rocky trails, waterfalls, and swamps. All the way through, you'll be rewarded with panoramic views of the Grose Valley before reaching the gorgeous Pulpit Rock Lookout. This is a great hike to wander slowly and take lots of pictures.
Length: 7.8km l Elevation: 294m
5. Tooloona Creek Circuit—Lamington National Park, Queensland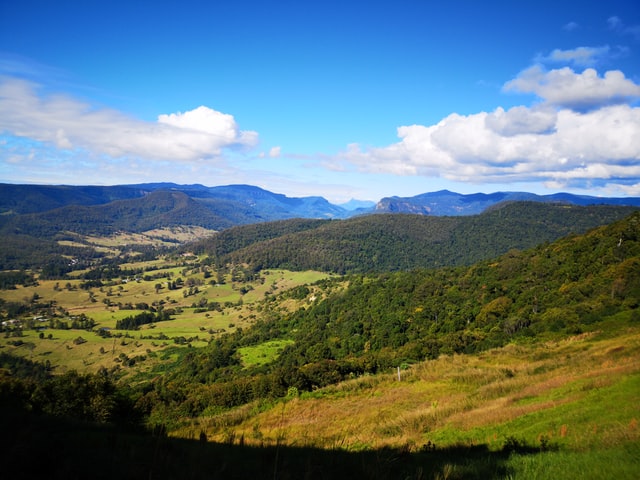 If you're chasing tropical rainforests and ancient trees, you cannot miss Lamington National Park. With lush greenery and abundance, the Tooloona Creek Circuit will take you through a dense forest where you will also see 13 amazing waterfalls.
Length: 16.3km l Elevation: 549 m
6. Mount Rosea Track—Grampians National Park, Victoria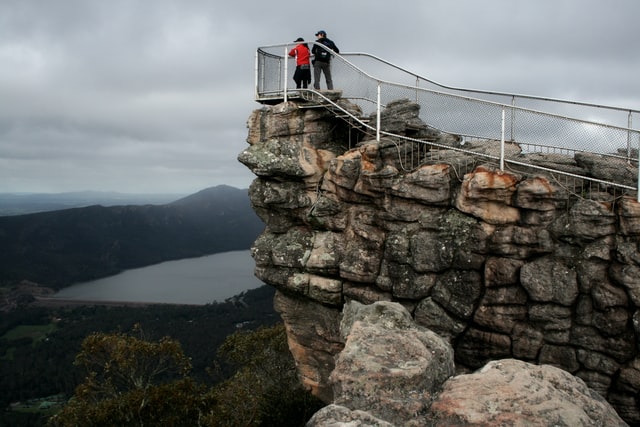 Grampians National Park is brimming with spectacular hikes, and Mount Rosea Track is a great choice for a medium level of difficulty. Although challenging and steep at times, it is manageable, and you will be thankful when rewarded with 360 views of the Grampians at the end.
Length: 8.9km l Elevation: 472m
7. Fraser Island Great Walk—Fraser Island, Queensland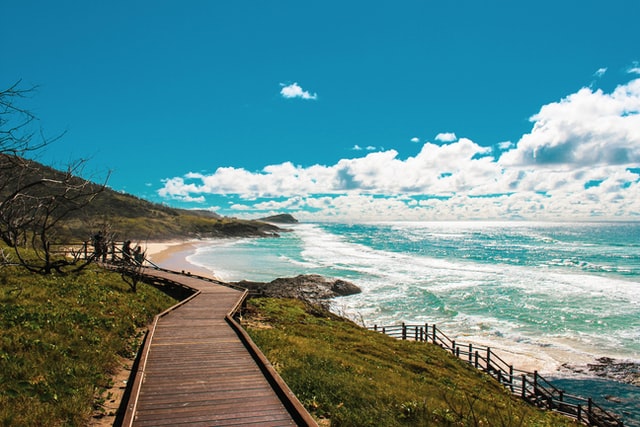 You will need to be extra prepped for this hike as it stretches for an impressive 70 km. The entire hike takes between 6-8 days, with hikers camping along the way at spots like Dilli Village and Happy Valley. In this hike, you'll witness an unreal amount of diversity of subtropical rainforests to woodlands, to long sandy bays. But if you're unable to do the entire hike, do not worry as the trail can be broken up into shorter hikes. Therefore, you'll be able to do the length that works for you, and you can always come back for more. Regardless of the distance, you will get to experience incredible beauty every step of the way.
Length: 72.7km l Elevation: 2183m