10 Amazing Beach Destinations Around the World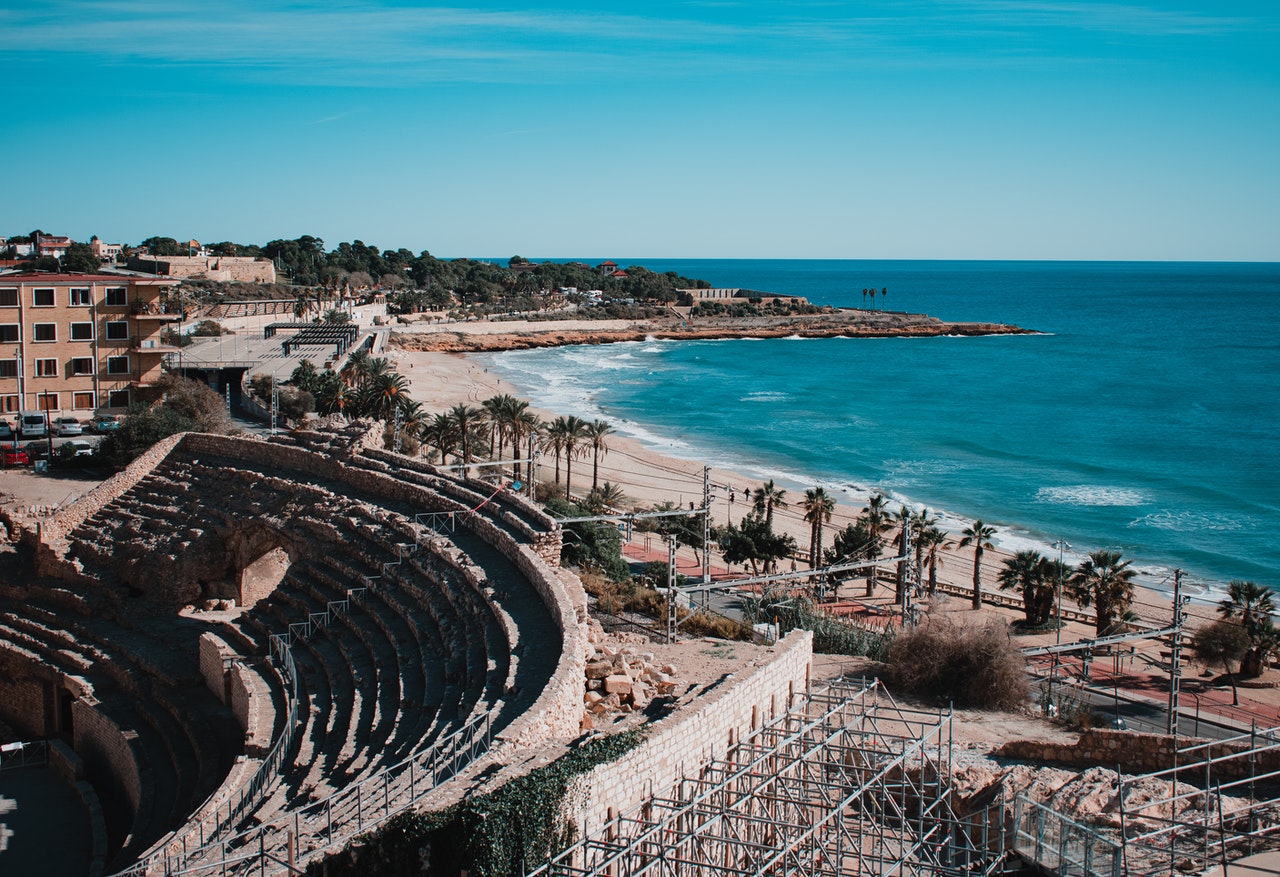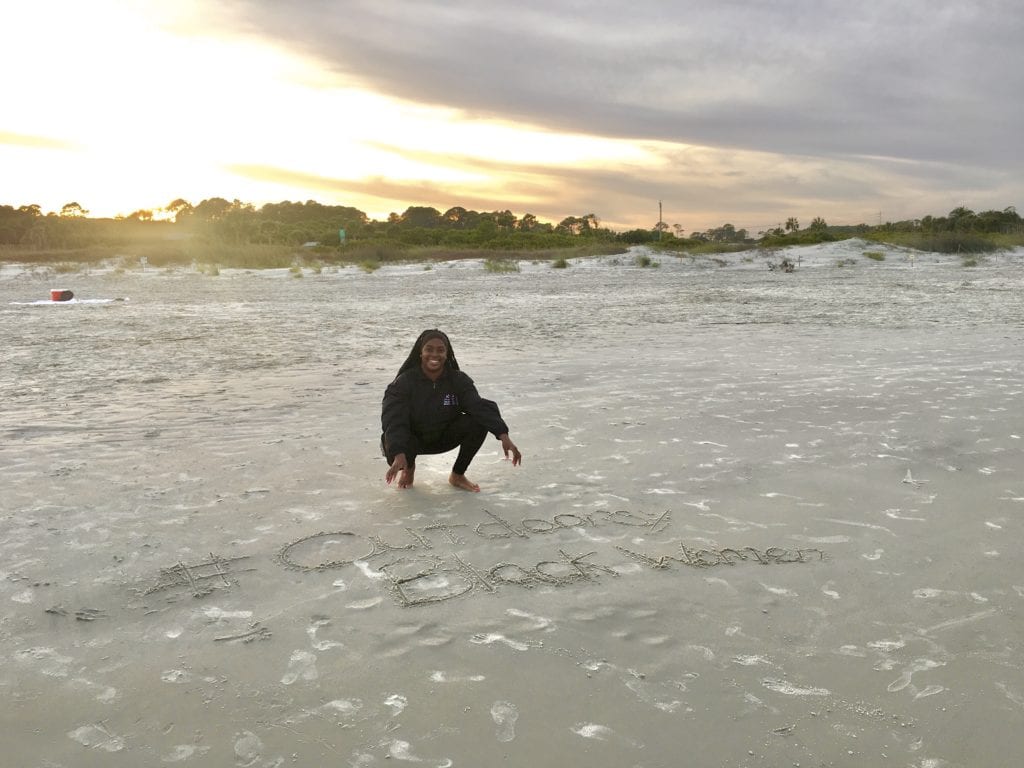 The expansive view of the ocean water, blue as far as eyes can see, salty-sweet smell, cool breeze, kissing sunlight, puka shells, shorts, tank tops, and straw hats. But all these responsibilities? They never end. Tap out, take time for yourself. You just sit there staring at an ocean, feet in the water and all your problems dissolving away as a sense of peace overcomes. Well, that's vivid imagery but you have got to see for yourself.
So, here are 10 amazing beach destinations around the world that we choose just for you.
These are the first-rate prime beaches. Some of them might be recognizable because they are distinguished all over the globe due to being remarkable and unique.
1. Mauritius
The country with one of the most developed economies in the African region. Mauritius is known for its varied flora and fauna with many endemic species. One of which was extinct bird dodo. The whole island is surrounded by world's third-largest coral reef. Three of the best Mauritius beaches are Trou d'Eau Douce, Flic en Flac Beach, and Ile aux Cerfs. Hard to pronounce but out of heaven.
2. Tahiti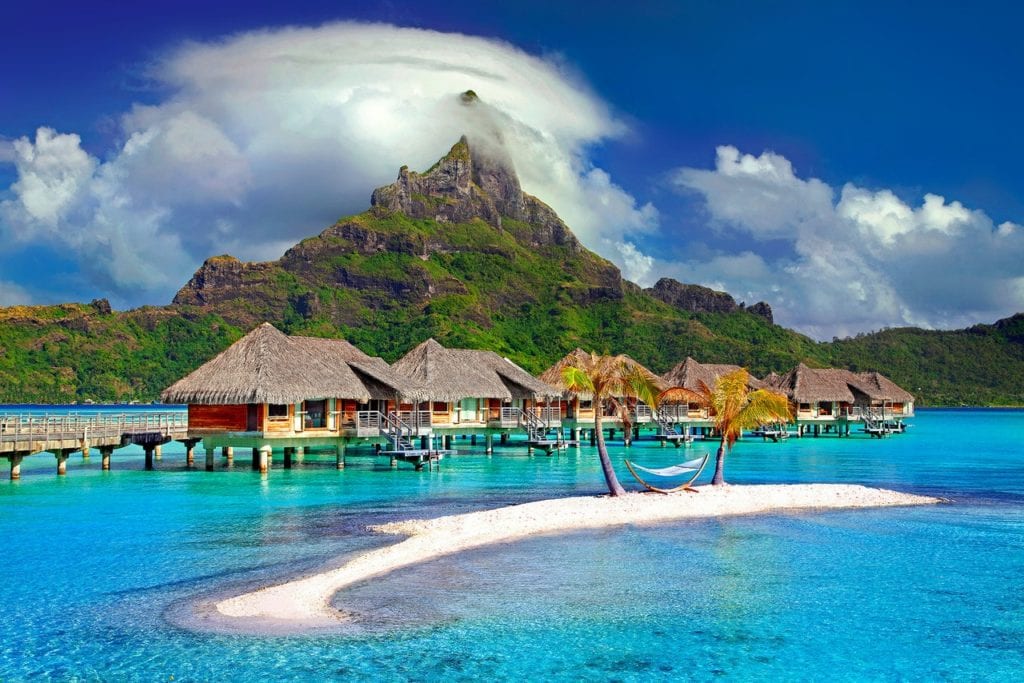 A big beautiful island in French Polynesia. The volcanic island is high and mountainous, surrounded with coral reefs. Sand colors range from pure white to pale pink to dramatic black. Average temperature stays between 21 and 31 °C (70 and 88 °F). Three of the best Tahiti beaches are Maui, Lafayette and Bora Bora.
3. Playa del Amor, Marietas Islands, Mexico
Also known as hidden lover's beach. The beach is surrounded by high cliffs, away from tourists and vendors, perfect for a romantic, relaxing day. It sits adjacent to the famous El Arco's impressive view! There are panga boats and you can do snorkeling, swimming, diving, fishing and whale watching. Warm, very calm, and clear water.
4. Railay beach
Also known as Rai Leh, is a small peninsula with 4 beaches in Thailand. In Krabi, there are bio luminescent beaches which are teeming with glowing planktons. During the day, the spectacular limestone headlands with longtail boats and at night, the waves and water glow upon touching. One of the prettiest beaches in all Thailand, backed by proper jungle.
5. Miho Beach
A long strip of black volcanic sand and stones on Suruga Bay in Japan. Beach is backed by Japanese pine woods and the front view is dominated by Mount Fuji. The beach is 7km (4.34miles) long. Japanese see it as one of the three best views of Japan as the Fuji San is seen standing majestic.
6. Reynisfjara: Vík í Mýrdal, Iceland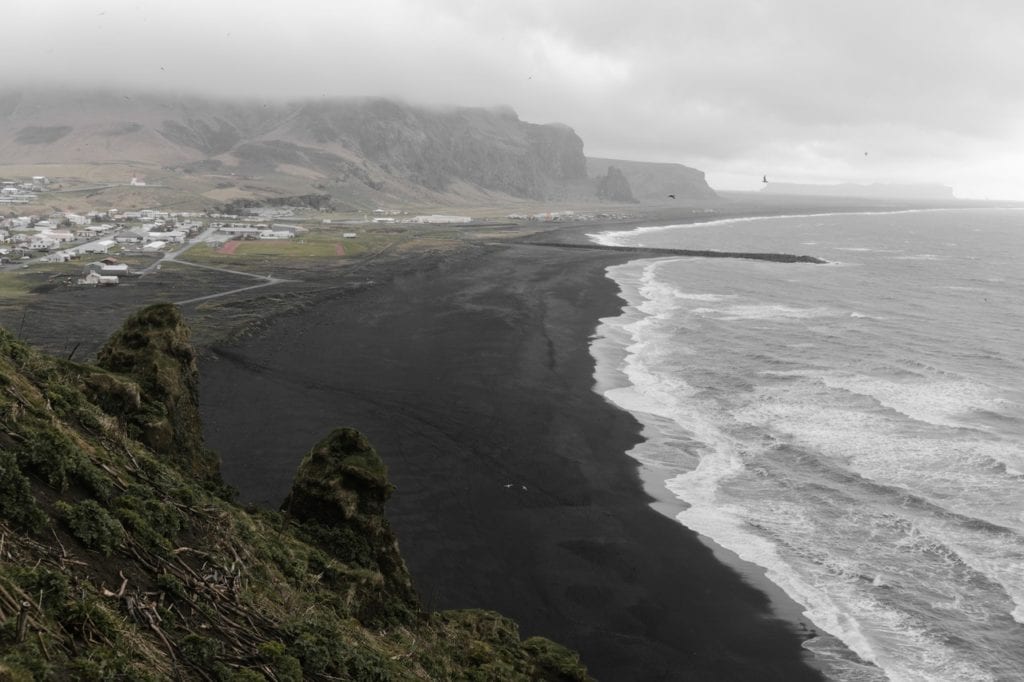 The world-famous black-sand beach on the South Coast of Iceland. The beach with black sand and orange and purple skies, looks like something pulled from a magical book. There are enormous basalt stacks, stunning panoramas and roaring Atlantic waves. Although beach is calm, its roaring waves are violent. The sudden dramatic currents are notorious for dragging people out into vast freezing ocean.
7. Davenport Beach: Santa Cruz, California
A beautiful cliffside beach without crowds, lovely and isolated with strawberry and artichoke fields planted alongside its coastline. Sweeping vistas of the Pacific Ocean and painted remains of a destroyed pier with swing is unparalleled. The coast is teetering with blue, gray and humpback whales, dolphins, sea otters, porpoises, sea lions, and ocean birds. The beach is a popular destination for wind surfing.
8. Shell Beach, Western Australia
The coast filled up to the brim with billions of shells. So many shells that you'll wish you could take a truck full of them back home. The green and blue water is hypersaline and makes swimming easier-similar to the Dead Sea.
No sand, only shells! If you like hunting shells, another great location is Sanibel Island, Florida, USA. There are over 10.000 beaches in Australia. It would take 27 years, if you visit one each day.
9. Beach Of the Cathedrals, Spain
This beach is on the is on the northwest coast of Spain. The huge eroded rock formations, dramatic arches, and hidden caves make the beach look like ruins of a thousand of year-old cathedrals. The winds whistling between the huge stones create sounds resembling organ being played in church. A spectacular example of the raw power of nature. Visit early morning before the crowd appears for the best experience.
10. Bahamas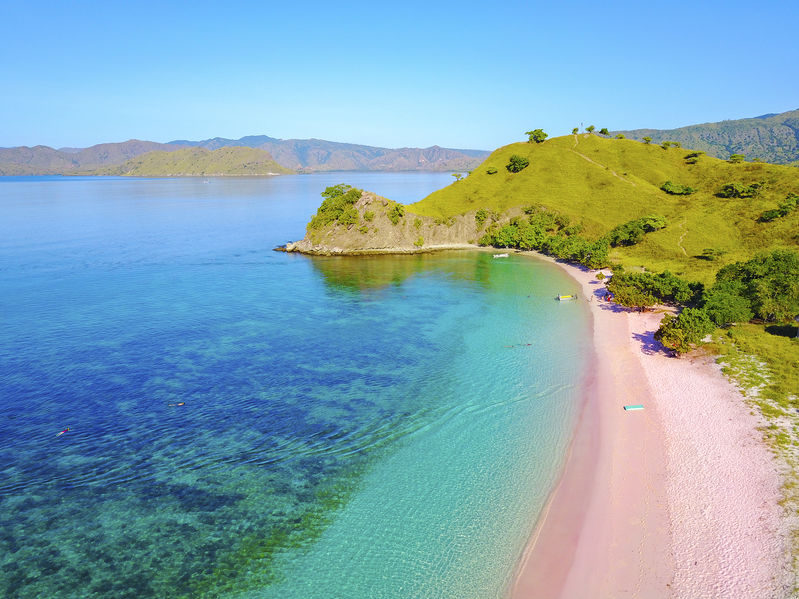 The Bahamas, a country 700 islands, cays, and islets in the Atlantic Ocean. Average temperature stays between 20.8 and 28.8 °C (69.5 and 83.9 °F). Sink your toes into miles of pure pink and white sand, the very definition of paradise. Three of the best Bahamas beaches are Pink Sands Beach, Ten Bay Beach, and Gold Rock Beach.
Beaches are the best amongst water bodies. Am I right? Lazy days, adventure forays and chilled-out evenings. You only have one life to live, make sure it's a life worth living!