Meet The Ebony Anglers: Paving The Way For Black Women In The World Of Competitive Fishing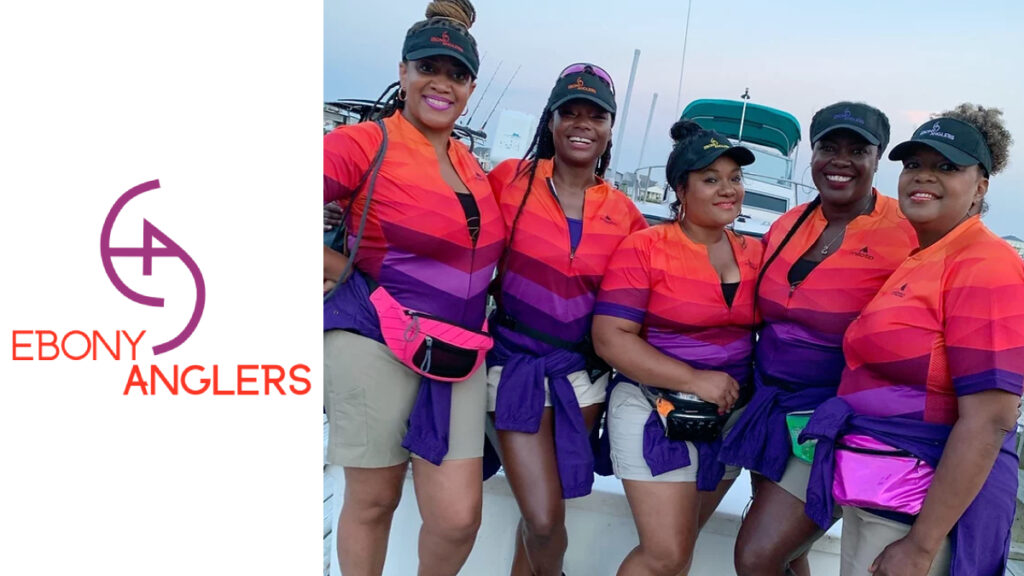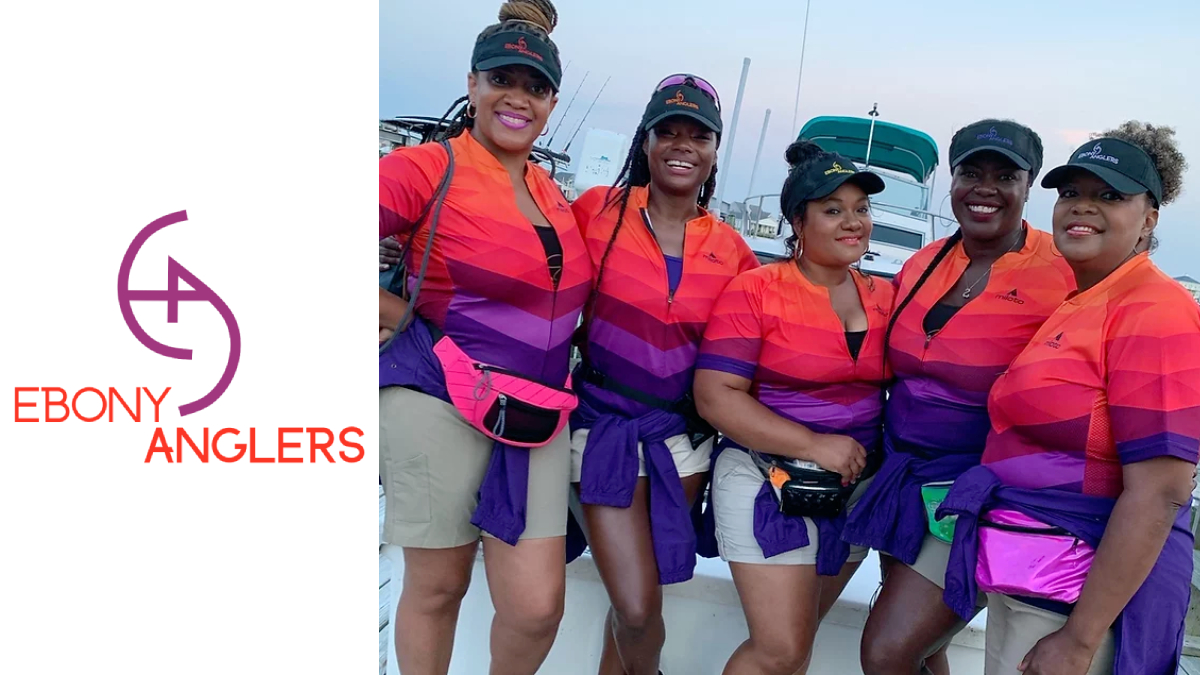 Meet the Ebony Anglers
The Ebony Anglers, a black competitive women's fishing team, are leaving their mark in the world of deep-sea fishing. The team is made up of Gia Peebles, Lesleigh Mausi, Glenda Turner, Tiana Davis, and Bobbiette Palmer, business owners and mothers from the Triangle region of North Carolina.
Peebles was inspired to start the team after watching the Big Rock Fishing Tournament in Beaufort, NC. She told Spectacular Magazine: "When I saw women of all ages coming from their fishing boats with fish and winning prizes, I notices that there were no women of color competing. I said to myself, 'We can do this.'" Peebles assembled her friends and started the Ebony Anglers. "Each of us has varied fishing experience. Some of us hadn't fished since childhood, while others have fished recreationally with their families throughout the years," said team member Bobbiette Palmer.
Less than a year after the group's founding, they took first place in the King Mackerel division of the Carteret Community College Foundation's Spanish Mackerel & Dolphin Tournament in Morehead City, NC. The team caught a 48 lb. King Mackerel and received a citation from the North Carolina Wildlife Resources Commission – an award that recognizes anglers for outstanding recreational catches.
In 2021, to celebrate their first anniversary, the Ebony Anglers participated in the same tournament that inspired Peppers to start the team. While they didn't bring home a trophy, the team was happy to show up and continue to change the face of competitive angling.
Community Initiatives
The Ebony Anglers have established two non-profit educational programs for children in their community, Black Girls Fish (#BlackGirlsFish) and Black Boys Boat (#BlackBoysBoat). These programs aim to share with and develop in youth an appreciation for boating and fishing as an outdoor lifestyle, educate youth in the fundamentals of fishing and boating as a sport and lifestyle, and empower youth with life skills that promote self-sufficiency, physical and intellectual fortitude, and sound leadership values.
The young people in the Black Girls Fish and Black Boys Boat programs participate in seminars on fishing fundamentals and leadership, small group days on the water, lessons and activities related to fishing and boating, and an annual fishing and boating event. Bobbiette Palmer told Military Families Magazine, "It's a lifestyle we want to expose children to. You can use a compass. You can use radar. You can fish your own food, and there is power in that."
Their Impact
The Ebony Anglers' story shows that anything is possible and that women can make a difference in fields where they are historically underrepresented. Team members recalled to Durham Magazine that they often get "interesting" looks when out on the water. "It takes a certain kind of strength and fortitude to blaze trails and to do something different and have the confidence to stand in that space and be excellent at it," said Lesleigh Mausi.
Tiana Davis echoed Mausi's sentiment, "We have shifted from celebrating Black history to actually being Black history. What we are doing has been added to the legacies that we leave for our families, our communities and our culture."
How have the Ebony Anglers inspired you?
Share in the comments