Black Cowgirls Carrying Torches and Blazing Trails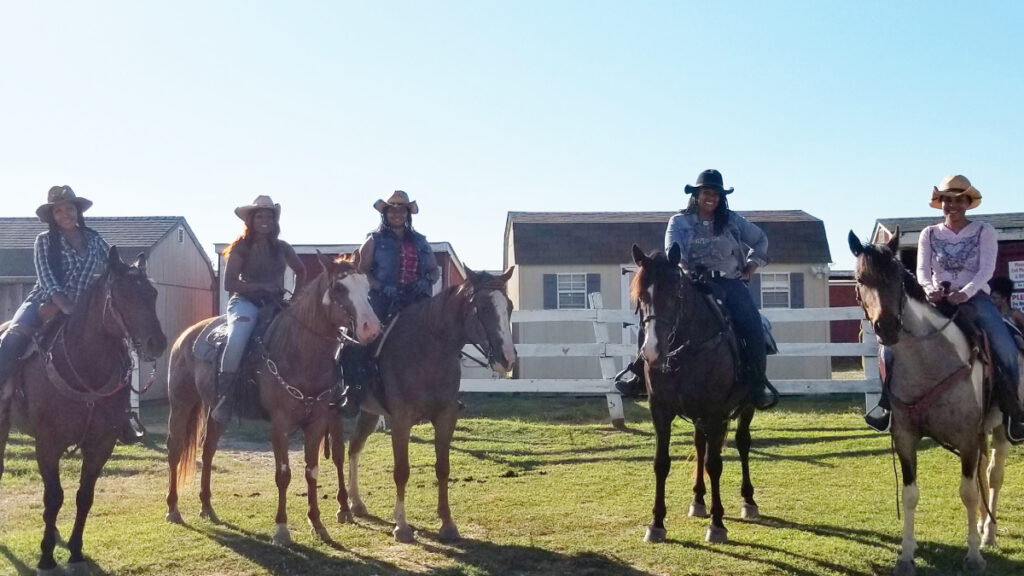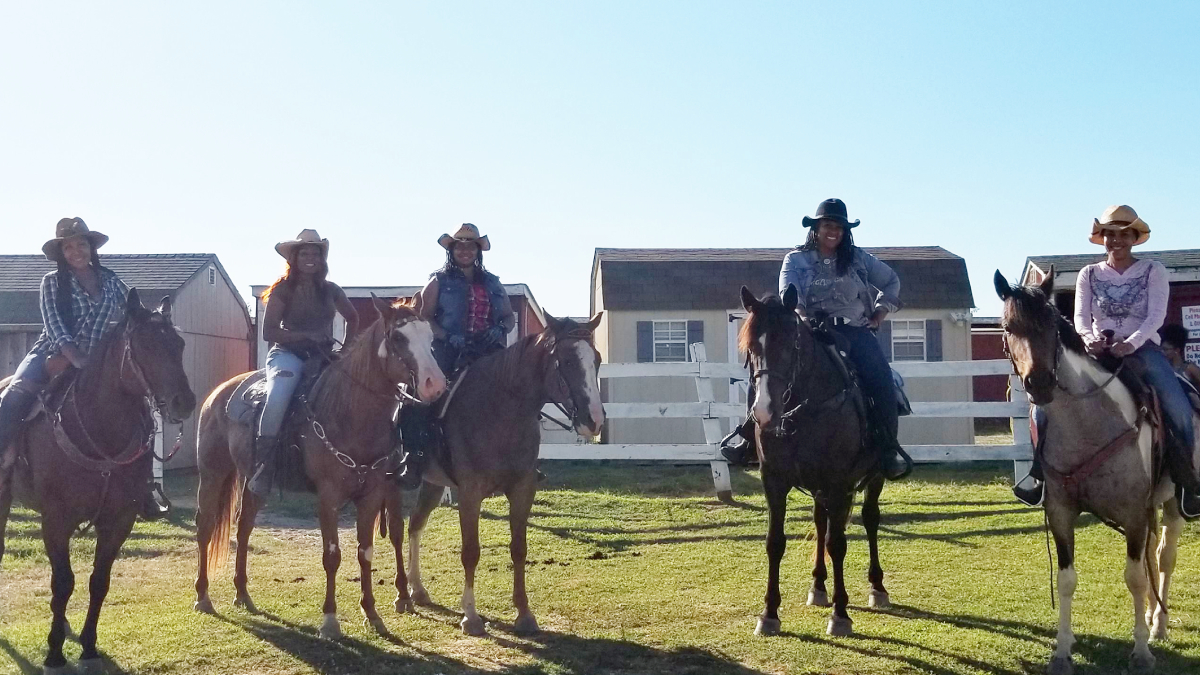 History of Black Cowgirls
The Black Cowgirls are a group of cowgirls of African American heritage. They have been active on the rodeo circuit for decades and worldwide. Though they have always been an essential part of the rodeo industry, their influence has grown in recent years. They've broken stereotypes and overcome obstacles, leading them to their successes. This article will explore the accomplishments of Black cowgirls and see how they're changing perceptions about what it means to be a Black cowgirl in America! 
Women who blazed the trail
Being a cowgirl was not an activity or a sport that black women were welcomed to be a part of. Dating back to as early as the 1800's black women were cowgirls; however, they were not recognized for their contribution or talent. It would not be until after 1865 that black cowgirls began to leave tiny footprints that were seen in this industry. Although many women were instrumental in blazing the trail, this article will only highlight a few that blazed the trail for cattle ranching, horse training, and horse racing.
Henrietta Williams "Aunt Rittie"
Born into slavery, she eventually found her way into cattle ranching in Texas, was known by many as the only woman who worked with the men, and was recognized as being as tough as a man.
Elizabeth Carpenter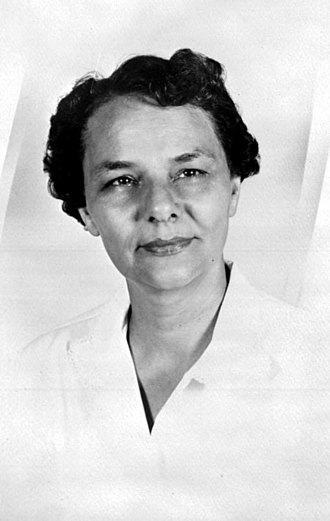 Born into slavery, she eventually found her way to Kentucky after the Civil War; this was when she took a substantial interest in Thoroughbred Horses. She began to ride and learn more about horse racing as a way of life. She would leave her mark in this industry, becoming the first black stable owner in Oklahoma and the only black person to own racehorses.
Sylvia Bishop
Sylvia was the first black woman licensed in the United States to train horses. She started training horses in 1938. She was in the industry for over 60 years and was honored at the African American Heritage Society for Black Equestrians.
Cheryl White
Cheryl White rode her first race as the first black cowgirl licensed to jockey in the nation. After over 20 years of racing and winning over 225 races, she retired as a thoroughbred jockey, earning nearly a million dollars. She passed away in 2019 but her legacy will live on forever.
Jumping over barriers and carrying the torch
The Bill Pickett Invitational Rodeo (BPIR) is an annual traveling American rodeo that celebrates the black cowboys and black cowgirls in the sport of rodeo. The organization was established in 1984 and continues to promote the role of black rodeo cowboys and cowgirls in the United States. This organization was started to eradicate African American contestants' discrepancies in modern rodeo. Today the organization is being managed by numerous black female leaders who continue to expand and push for black cowboys and cowgirls opportunities. This list will share the accomplishments of the black cowgirls that continue to blaze the trail and carry the torch.
Women who are keeping the vision alive
Kanesha Jackson and Kortnee Solomon are a mother and daughter duo from a generation of cowgirls. Both are barrel racers striving to continue to follow in the footsteps of their family members. Kanesha has won the invitational championship 11 times, and 12 years old Kortnee is already making a name for herself by first competing at five years old in the Bill Picket International Rodeo and has gone on to win several championships.
The Cowgirls of Color is the first all-black, all-female rodeo team to participate in the Bill Pickett Rodeo. The team was formed in 2016 and set out to raise awareness in the minority community about the sport of rodeo and equestrian-related activities.
Abriana Johnson and Caitlin Gooch, two riders from North Carolina, launched the podcast Young Black Equestrians in 2019 to share "the ins and outs of equine culture. They didn't just stop at the podcast; they both have projects that they are currently working on individually. Abriana is the author of a book series called Cowgirl Camryn. Caitlin is the founder of the Saddle Up and Read literacy program that encourages reading through equine-related activities.
EHI Equestrian and Therapeutic Center (Patricia Kelly)
The EHI Equestrian and Therapeutic Center was founded by Patricia Kelly 36 years ago. The center is the only African American organization in the country doing intensive equine-assisted psychotherapeutic work with adults, families, military veterans, and children, and that hosts comprehensive and interactive equine therapeutic training workshops for mental health professionals equine youth programs. (www.ebonyhorsewoman.org)
This list doesn't begin to tell the story of all the women currently blazing the trail.
Opportunities Await…
African American women who love horses have many options and opportunities to work with horses. They can find work in horse care, as racing jockeys, and with horses for the military, becoming horse trainers or event riders. The opportunities are endless, and African American women can be found wearing the crown in many of these equestrian or rodeo careers today. The future is bright, so pay attention to the black cowgirls who are blazing trails in the world of horses.
How have these Black Cowgirls inspired you?
Share in the comments