Making A Trip To The Land of Maple and Hockey? Check out These 7 Stunning Places To Hike In Canada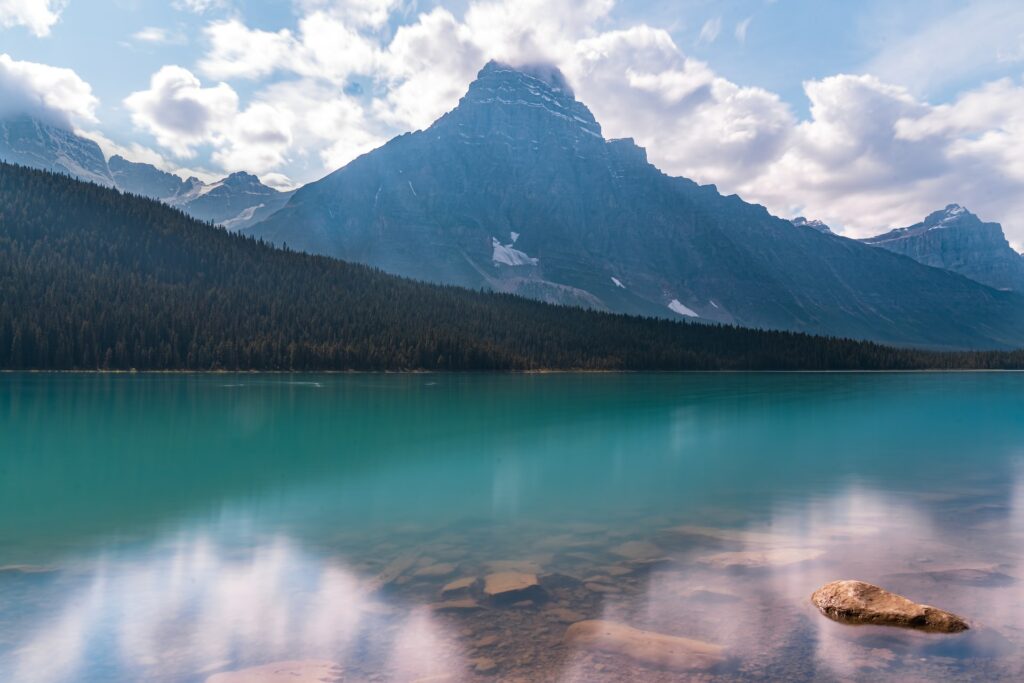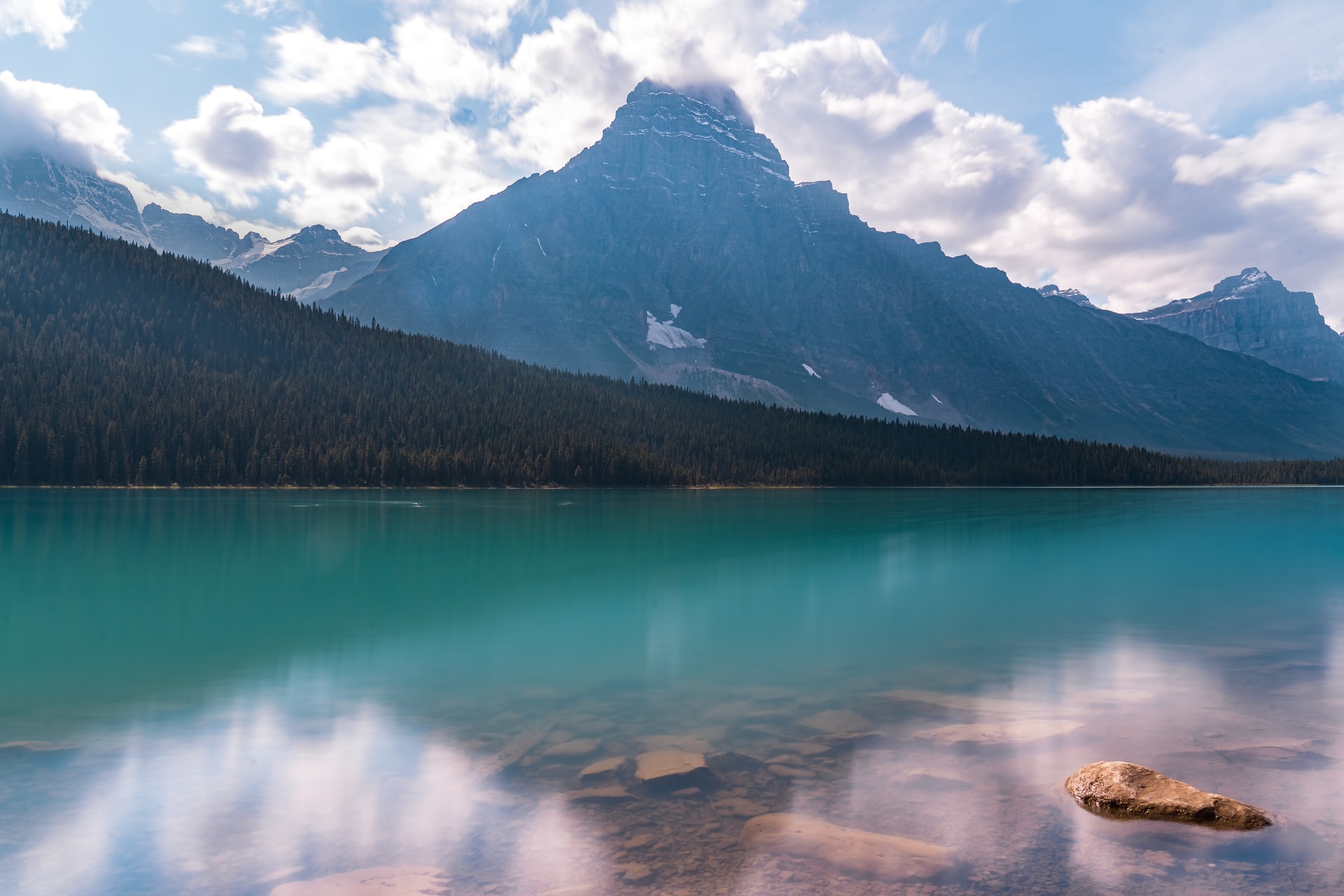 Canada is, without a doubt, one of the most beautiful places on earth. From dramatic mountain ranges to stunning lakes, to colorful meadows, to rugged cliff sides, you will continuously be in awe of your surroundings. Many of these incredible places can only be explored by foot, so grab your hiking gear and soak in the miraculous beauty of the Canadian outdoors.
Before we get into the specifics of all the amazing hikes in Canada, let's take a moment to acknowledge that hiking can be a nerve-wracking experience, especially for women. Therefore, it's completely natural to feel nervous and scared. But like most things in life, the key to overcoming such feelings is preparation. Take the time to research everything you will need for your hikes, and remember to always go in a group. You've got this!
Now let's dive into the 7 best places to hike in Canada.
CHEPHREN LAKE
If you're looking for a stunning lake with little elevation gain, then this is the one for you. With little effort, you'll be rewarded with a clear reflective lake and gorgeous mountains all around you. The shoreline does tend to get a bit muddy, so be mindful while exploring. Otherwise, enjoy this incredible hike.
Length: 9km l Elevation Gain: 535m
JUMPINGPOUND SUMMIT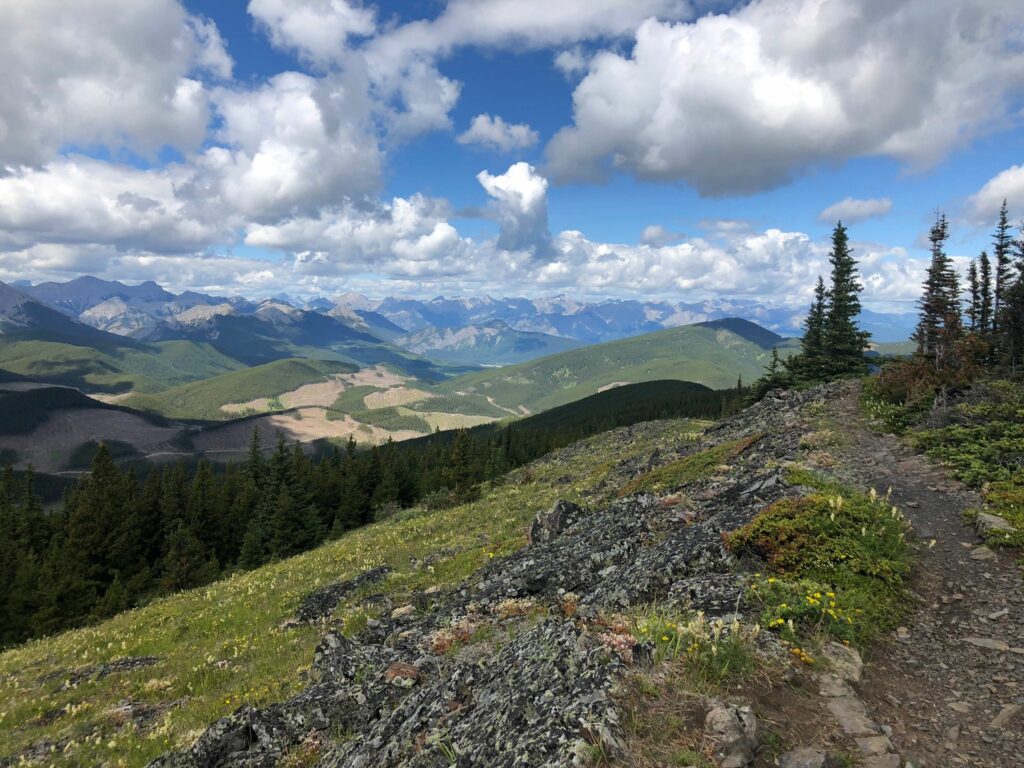 One of the most underrated hikes to exist. For minimal effort, the reward is insane. When you reach the top, you will witness 360 views of pure bliss. Since this hike can be done any time of the day or year—as the trailhead is easy to find and is a well-marked path the entire way—it is the perfect choice for a winter, summer, sunrise, or sunset hike. If you're looking for a beginner hike with relatively low elevation, you must add this to your list.
Length: 6.3km l Elevation Gain: 414m
FLOE LAKE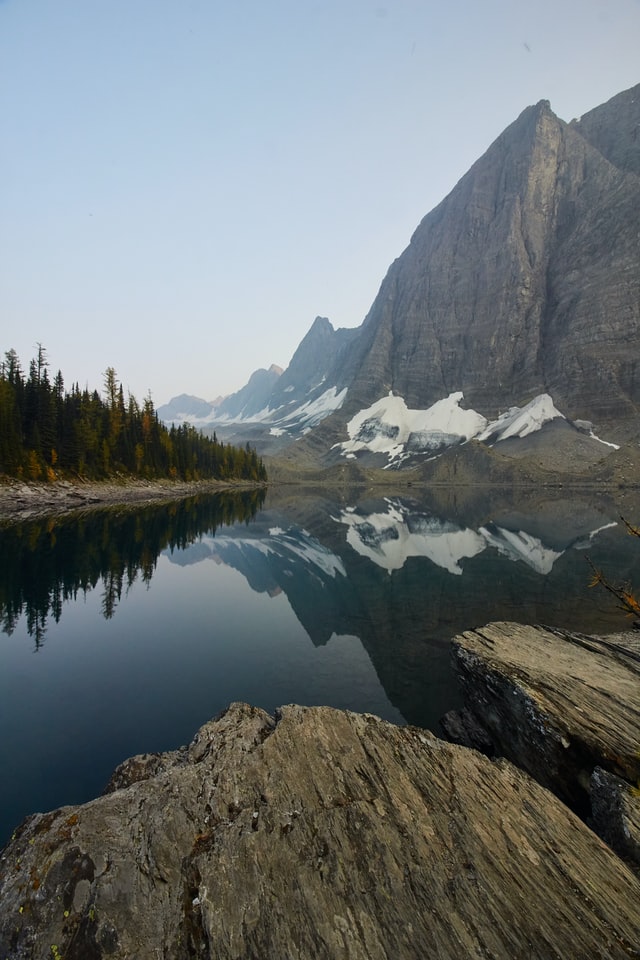 Floe Lake is a hike you'll do once and wish to do again. Unfortunately, though, the path to get there isn't ideal. For a good portion of the trail, you'll be hiking through a burnt area where there isn't much coverage, so be sure to stay hydrated. The majority of the elevation gain isn't until the last section, where it goes up steep switchbacks out of the valley, so take your time during this section by going slower and resting when needed. All this effort will be well worth it when you reach the top because you'll be rewarded with a stunning alpine lake and mountains all around you.
Length: 19.3 km l Elevation Gain: 935m
POCATERRA RIDGE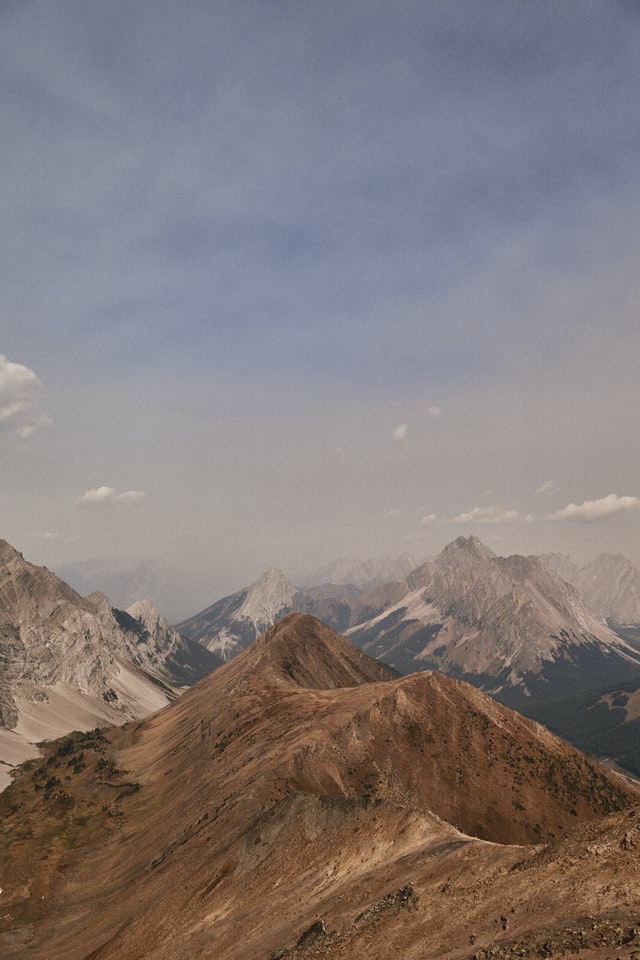 This hike is a great choice for the fall season as you will get to witness the incredible larches. That being said, because of this, it gets extremely busy from the end of September to mid-October, so make sure to pre-plan and go extra early to get a parking spot as they fill up fast. This trail is a point-to-point hike, which means you start on one end and finish on another end. Many people park in one parking lot, and after completing the hike on the other end, walk on the highway to get back to their car. If you happen to have a group of friends with two cars, the best option would be to park one on each end to avoid the tedious hike back.
Length: 11.4km l Elevation Gain: 764m
LITTLE BEEHIVE VIA LAKE AGNES TRAIL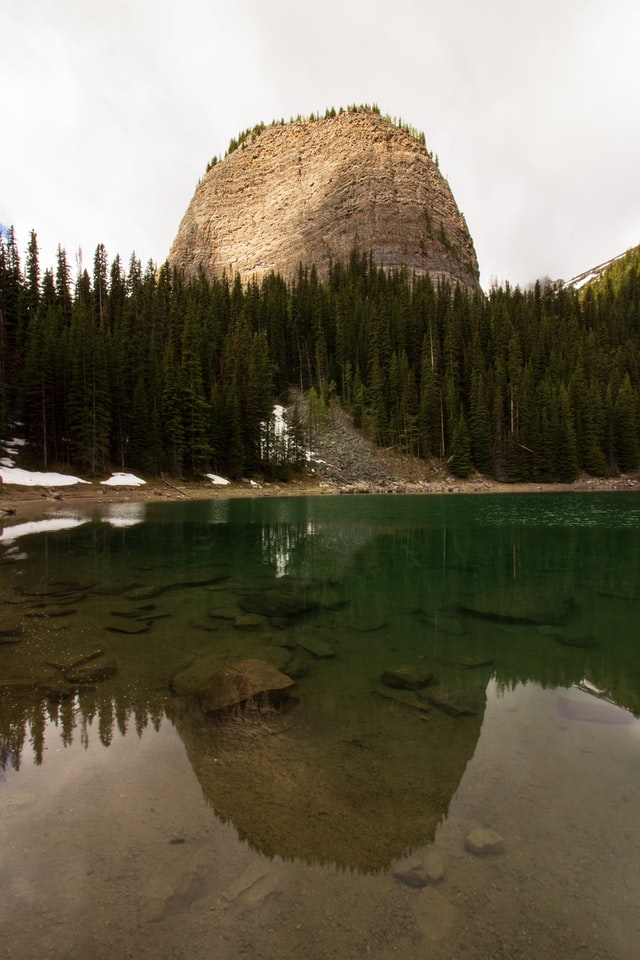 Lake Louise is one of the most popular lakes, and people from all over the world come to witness its beauty and turquoise colors, which means it is filled with massive crowds. But with this hike, you won't have to worry about that. You can leave the people behind and escape to this incredible trail that will bring you to a stunning viewpoint, where you can witness the mountains and the gorgeous turquoise colors in peace.
Length: 7.7km l Elevation Gain: 241m
SAINT MARKS SUMMIT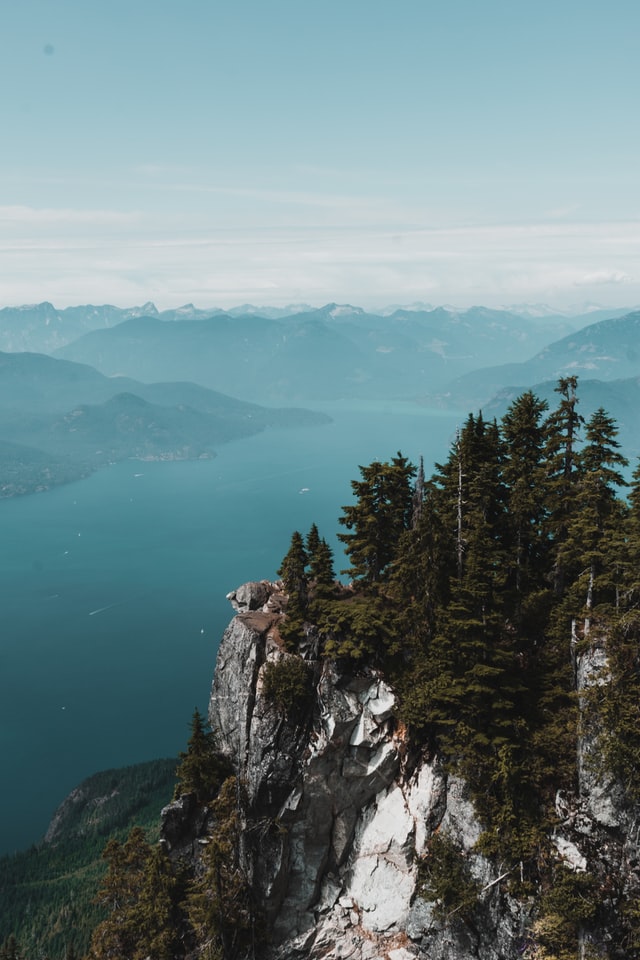 This is a popular hike in the Vancouver area as it is easily accessible by transit; the well-marked trail will lead you to epic views of Howe Sound. Also, it is a beautiful spot to watch the sunset. If you decide to stay and watch the sun go down, please be cautious when hiking back in the dark. Bring a satellite phone and/or offline map so know where you're going and always stay close to your group.
Length: 10.8km l Elevation Gain: 605m
MOUNT BRUNSWICK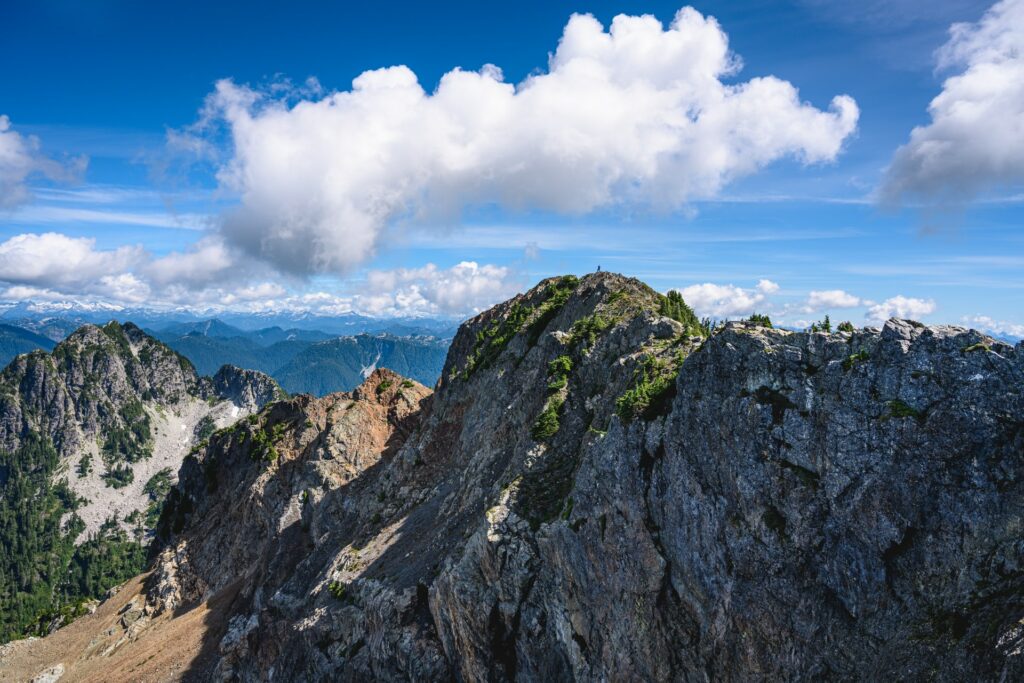 Saving the hardest for last. If you've done the hikes above or have trained a bit, you're ready to take on Mount Brunswick—the tallest peak in the North Shore Mountains. You will earn your views with this hike. The last hour or so will test your patience and strength as it's steep, relentless, and exposed. But once you make it, you will feel like you've conquered the world when you stand on a peak looking down on Vancouver and surrounding peaks.
Length: 12.6km l Elevation Gain: 1556m