Outdoorsy Black Women Wanderlust Prize Pack Giveaway! Sponsored by Bite Away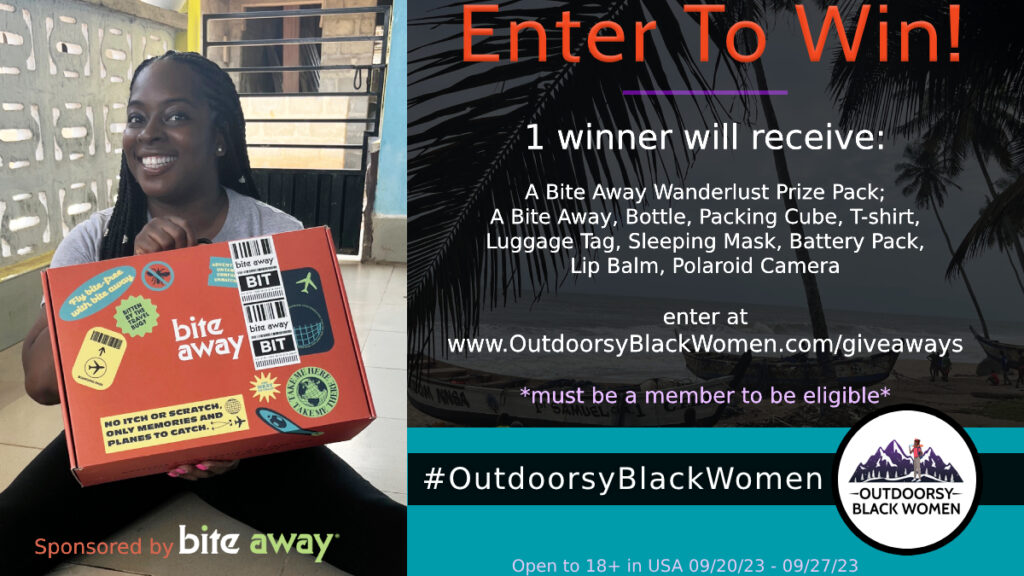 "This is a sponsored post. We've loved partnering with Bite Away for our upcoming Wanderlust Giveaway. All reviews and opinions expressed in this post are based on my personal view." — @Toyin Ajayi
I've had the incredible opportunity to experience the outdoors in multiple states and countries. And even after being a full-time rver, the first thing most people are worried about is BUGS! I've been using natural solutions to combat mosquitoes and most commonly known pests. I tend to rub mint oil or citrus oils on my skin and that helps a lot. I also know to avoid darker colors when mosquitoes are a concern, they're attracted to them and sometimes what you eat can make all the difference.
Even so, with all my vigilance there's always the occasion that I get a bite. And that's where Bite Away comes into play. When I visited Ghana people warned me about the mosquitoes there and on my first night I got 10 bug bites on one ankle. It was the perfect time to test out my Bite Away.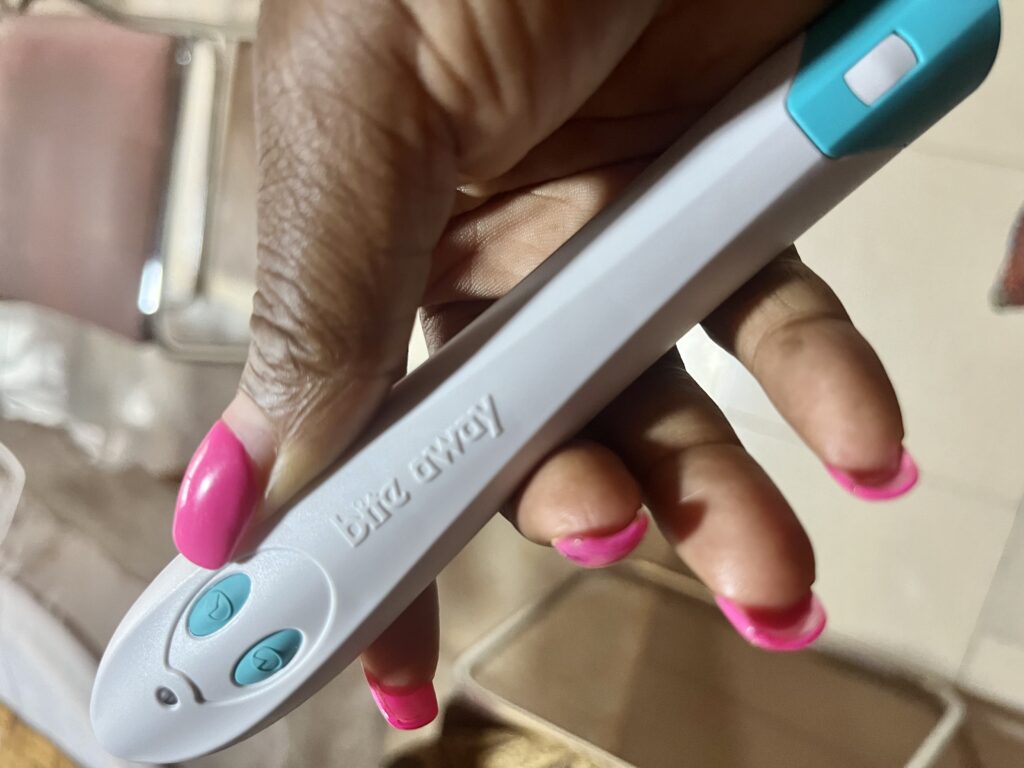 Bite away is an FDA cleared electronic medical device that uses the power and speed of heat to temporarily relieve insect bites and stings quickly. What I love about it is it works almost instantly. I used it with my family and they were fascinated by how well it works.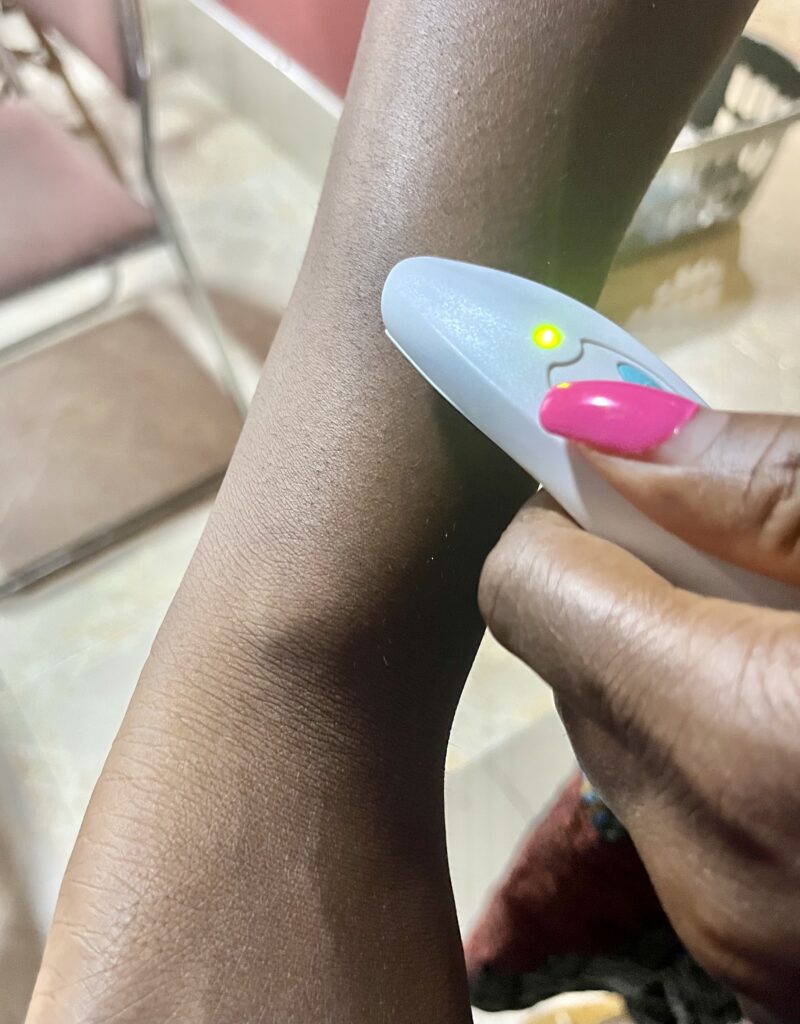 Using it is simple: place the ceramic tip on your bite, press the 3 or 5-sec button to turn on; the indicator light will turn on when the curative temperature is reached, and bite away will automatically turn itself off, and that's it! It's really the perfect addition to your toiletries bag for any trip. Whether you're headed out camping, fishing, or out to the beach, keeping a Bite Away with you is a must!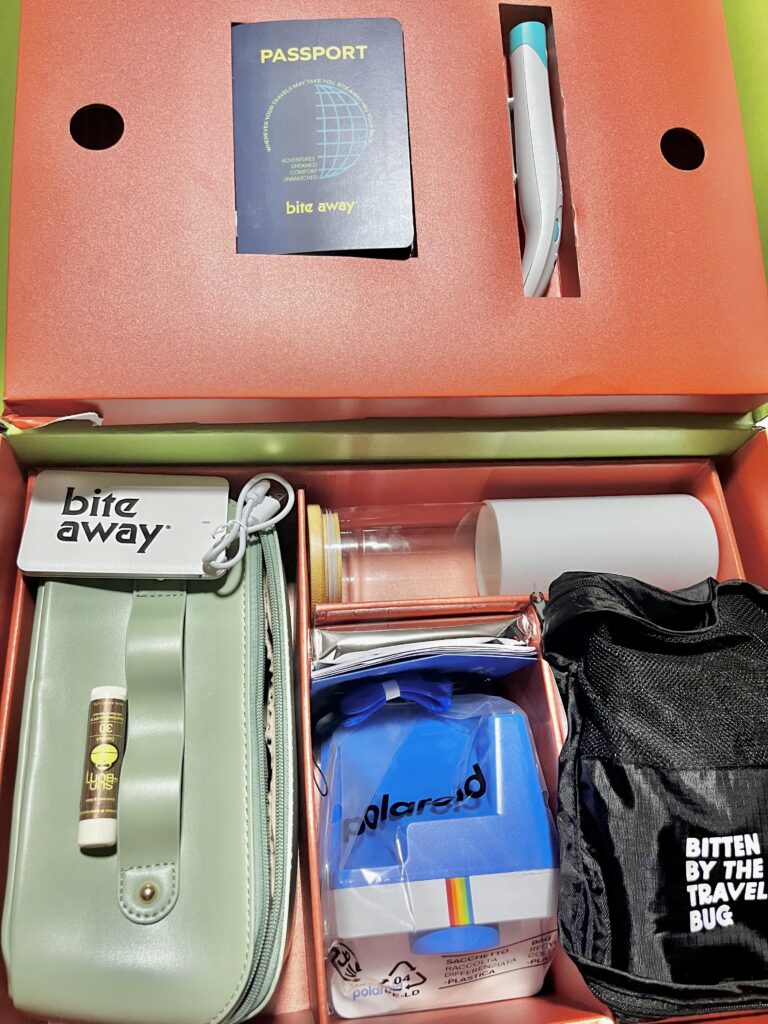 We're giving one lucky winner a chance to win their very own Bite Away Wanderlust Prize Pack! Which includes A Bite Away, Bottle, Packing Cube, T-shirt, Luggage Tag, Sleeping Mask, Battery Pack,
Lip Balm, Polaroid Camera. Enter to win below!
Outdoorsy Black Women Wanderlust Prize Pack Giveaway! Sponsored by Bite Away
What Adventures Would You Take Your Wanderlust Prize Pack On?