How Working With REI: A Brand That Is Truly Committed To Promoting Diversity In The Outdoors Has Impacted Our Community!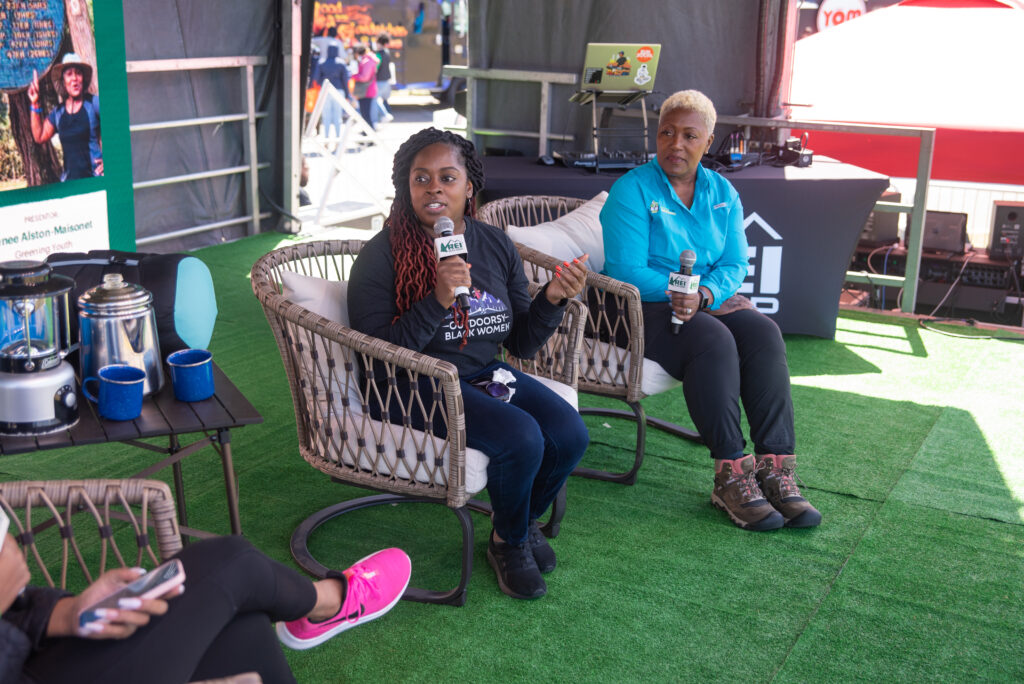 When it came to starting Outdoorsy Black Women, I knew I had a lot of hurdles ahead of me. I had a vision for creating a space that would allow Black women to connect, learn more about the outdoors and inspire each other to do more outdoor activities. Creating this social network has been a dream come true in a lot of ways. I've been so blessed to meet a ton of amazing women already, but it's not something I can do alone. Since the launch on January 25th, 2021 I've been self funding development, infrastructure, promotions and everything involved.
Although having a social network is part of the Outdoorsy Black Women mission to promote diversification and representation in the outdoors. There is so much more to it. I know that education and access are also a major key. From the moment I started thinking about ideas for events, Wine and Waterfalls was something I always knew would happen. I honestly didn't know it would happen this fast, but thanks to REI this has become a reality.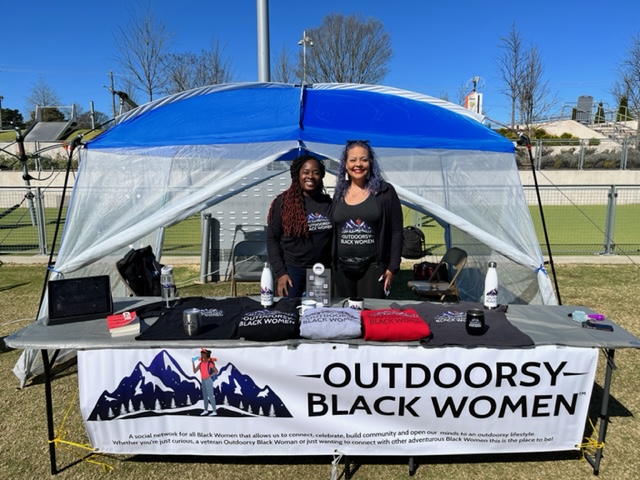 When I had my first sit down with REI it was really important that they respected that this is a community for Black women. What I appreciated is they genuinely wanted to understand the ways that Black people have been impacted by the outdoors. And more importantly, they genuinely wanted to know how they could provide support. I had multiple conversations with teams from REI and I felt a genuine regard from them. It's also important to note that these weren't just conversations about working with us during Black History Month, lol. It was clear that this was more than a push to utilize Outdoorsy Black Women as a "token" in a surface level relationship. Since then I've been able to share input on their panels, have an activation at their REI GREATL BACKYARD FESTIVAL & CAMPOUT and look forward to what else we have in store in the future.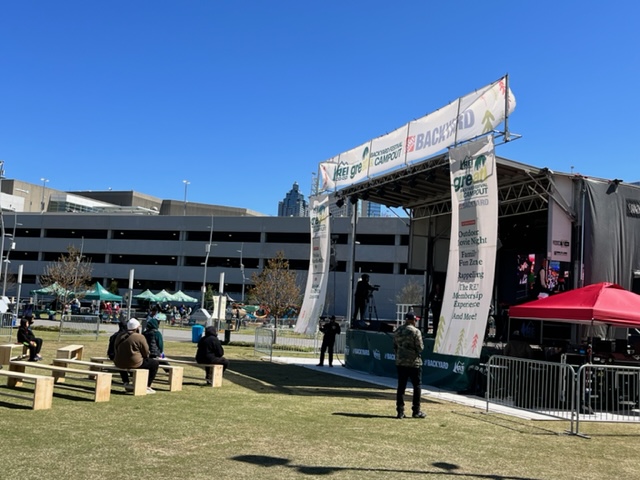 That brings me to Wine and Waterfalls Weekend. From the moment I mentioned it REI was excited, I think it's because they realized the outdoors means so much more. We were able to talk about how Black people experience the outdoors in our own way. Yes we kayak, hike, and camp… but we also have cookouts and glamp and so much more. If it wasn't for REI we would not have been able to put together this event and provide it to our members at an affordable cost. Their sponsorship allowed us to price tickets in a way that allowed a wide variety of people to attend. Sponsorship also meant I could provide payment plans because I wasn't only reliant on ticket sales to get things done. REI is also providing a ton of equipment and supplies to make this campout/glampout weekend a possibility!
As a newcomer in the outdoor community, I feel so thankful that REI took a chance on us. They also allowed us to show them that when we do the right kind of events, WE want to be outside lol. Wine and Waterfalls Weekend sold out in less than a month with no paid advertising and no press coverage.
As the conversations with REI continue, we look forward to being able to provide more outdoor education to our community and more experiences in the outdoors. I look forward to doing a follow up post to show how Wine and Waterfalls Weekend turns out!
In the meantime, be sure to visit your local REI stores and check out their classes, tours and events. If you're looking for help finding gear, don't forget that REI has a virtual outfitting service that can help!
Want more details about REI?
Check them out and show love!
Website | Facebook | Twitter | Pinterest | Instagram | Youtube