Betty Reid Soskin: The Story of the Oldest Park Ranger in America. Activist, Trailblazer and Black Girl Magic.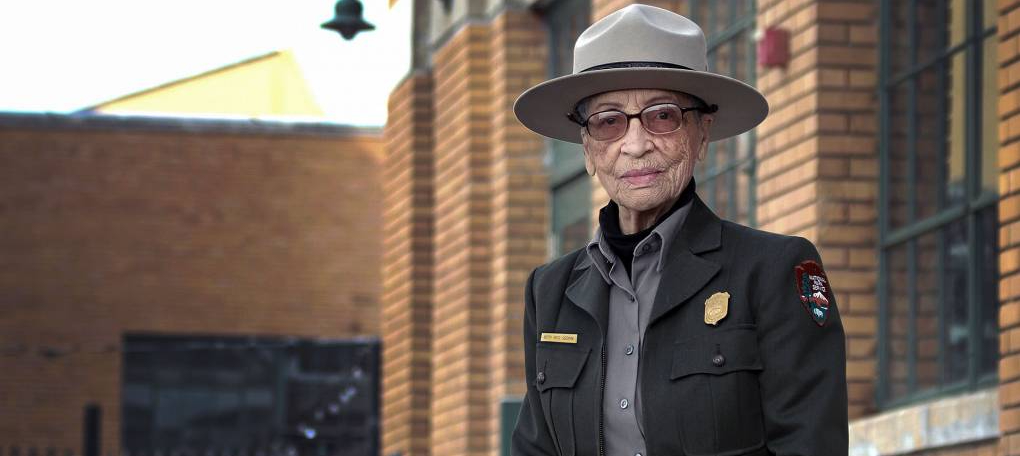 When it comes to Black Women making history Betty Reid Soskin is an example of a Black woman who has lived a full life. Betty Reid Soskin has been a lot of things in life: a record store owner, a singer and songwriter, a civil rights activist, a government worker, and an author. She's a mother, grandmother, and great-grandmother. But above all – Betty Reid Soskin has been true to herself.
Becoming Betty
Betty Charbonnet was born on September 22, 1921, and spent her early years in New Orleans, Louisiana, until her family's home was destroyed in the Great Mississippi Flood in 1927. After the flood, the Charbonnet's moved to California's San Francisco Bay area, which has remained her home ever since.
In the years that followed, Betty lived a full life. She briefly dated Jackie Robinson, married twice and had four children. She worked as a file clerk for the U.S. Air Force during WWII but quit her job after realizing that her employers assumed she was white, and were unwilling to promote or fully accept her after discovering her true heritage. In her low times, she wrote music to express her emotions and found ways to express commitment to social justice, including protesting black face plays at her children's school and marching and fundraising for the Black Panthers.
However, she couldn't live life to the fullest until 1987, when her father and two ex-husbands died within a three-month span. "I had always been defined by the men in my life. I was devastated. Then, all of a sudden, I stepped out and I've been spinning around in space ever since. I didn't really know who I was until then."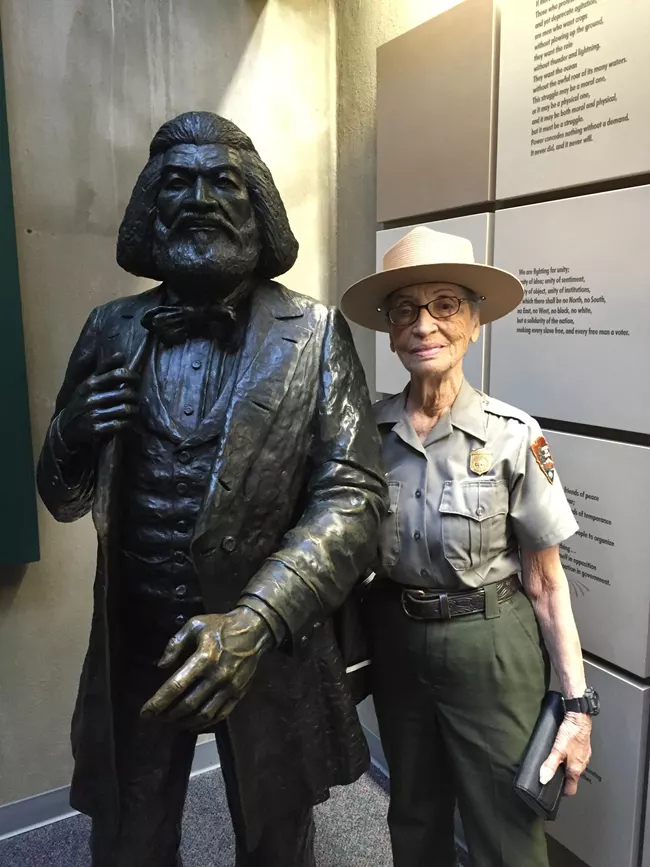 America's Oldest Park Ranger
At 100-years-old, Betty is the oldest active ranger in the National Park Service, working at The Rosie the Riveter / World War II Home Front National Historical Park in Richmond, California. However, she didn't set out to be a ranger. In 2000 she was working as a field representative for a California state legislator and was involved in early planning meetings for the state park. In those meetings, she shared that she had a "love-hate" relationship with the Rosie the Riveter symbol, as it only told white women's stories. Black women, she argued, had always worked outside of the home, and she was afraid that focusing too much on Rosie's story erased the experiences of marginalized people during wartime.
She began working for the park first as a community liaison, then as a seasonal tour guide, and finally as a full-time park ranger at age 85. Betty shares the experiences of African-Americans during WWII with visitors who take her tours and listen to her talks. "Without Betty's influence, we probably would not have told various previously marginalized stories in as much depth," said Tom Leatherman, park superintendent. She is known to wear her park ranger uniform in public, even when she's not on duty, to inspire little girls of color and others who may not feel at home in national parks.
In Betty's own words, "If I could offer any advice, it would be to stay involved. To do anything less than that is to not measure up to one's potential. Because you never know when you throw the spaghetti against the wall, what's going to stick. When you're making history, you have no idea that's what's happening. You don't realize until later."
On March 31st of 2022 Betty Reid Soskin, the oldest active ranger in the National Park Service (NPS), retired at age 100. After decades of service and a final year that celebrated her career at Richmond's Rosie the Riveter WWII Home Front National Historic Park.
How Has Betty Reid Soskin Inspired You?