How To Improve Your Backyard and Create Your Own Outdoor Oasis On A Budget


As a social media user, which you probably are, you'll have seen a lot of wonderful backyard and other home DIY ideas floating around. To put it simply, the reason you'll be seeing all of this is because everyone is looking forward to the summer – winter may have some holidays in it, but in general, it's just not as much fun as a gorgeous summer's day.
However, what is good about this time of year and what is one of the most fun aspects of winter is making these preparations, so why not do some of your own backyard planning this season?
The great thing is, your plans can become a reality, even if you have a small budget. You'll need to think carefully about what's required and how to put things in place, but once you have done this, you can rest assured that this summer, you'll have the garden of your dreams. Read on to find out more.
A Romantic Outdoor Space
You don't have to spend a lot of money to create a romantic atmosphere in your outside area. You can create a romantic ambiance in your garden with the use of low-voltage landscape lights. Candles, for example, could be used to light up an outside eating area. You can also put up a projector and watch a movie under the stars or simply sit around the fire pit and enjoy the night sky. This summer, spend quality time with your loved ones in these creative ways.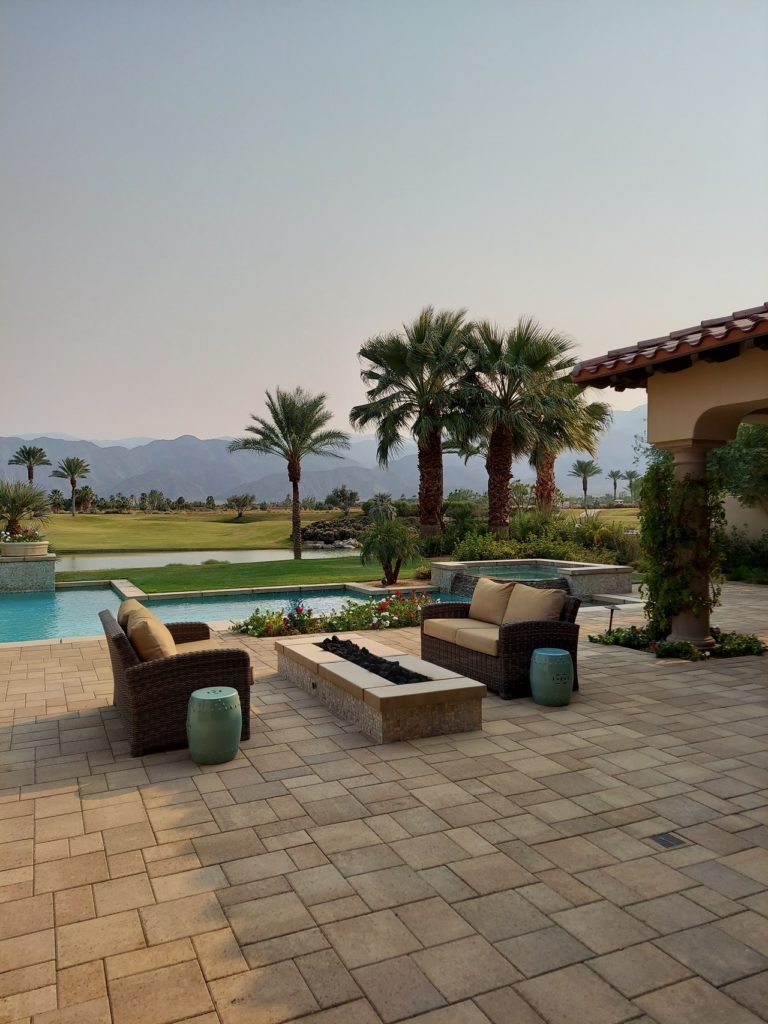 Fire Pit
Having a fire pit on your deck throughout the summer will allow you to enjoy the outdoors even more; it means that you can go outside in the evenings when the sun has gone down and the air is chillier, and still have a great time without worrying about the temperature at all.
Costs for both prefabricated and DIY fire pits are reasonable; just take a look online for fire pits for sale, and you'll see what we mean. Plus, they are certainly popular items to have that will really set your backyard off perfectly. Add some comfortable chairs around your fire pit, and you've got the perfect set up.
Change The Shape Of Your Lawn
One of the quickest and cheapest ways to modify your backyard is by cutting the grass into a clearly defined shape. This could be anything like a circle, a square, or an oblong, for example. Mark it out with a rope and use a spade to chop away the superfluous grass. It's a simple task that should just take a few hours to complete.
However, even if the task itself is a simple one, the result is an excellent one. It will make your backyard look stylish and modern, and it will mean you can – if you want to – add additional paving, new flowerbeds, or even a new seating area where the grass you removed used to be. At the very least, with less of a lawn, it will be easier to maintain.
Colorful Flowers
Flowering shrubs and trees can make a big difference to the aesthetic of your garden, so try adding these or planting bright flowers. You can leave the colors random, or you can have a plan – perhaps you could plant a rainbow that works its way around the yard, or you might opt for just one color to bring everything together in a cohesive, tidy way. The choice is yours, and you can spend some enjoyable time planning exactly what you want and how you want it. Remember, plants and flowers don't just have to go in flowerbeds. You can add a splash of color to your decking or patio by planting flowers in an attractive planter.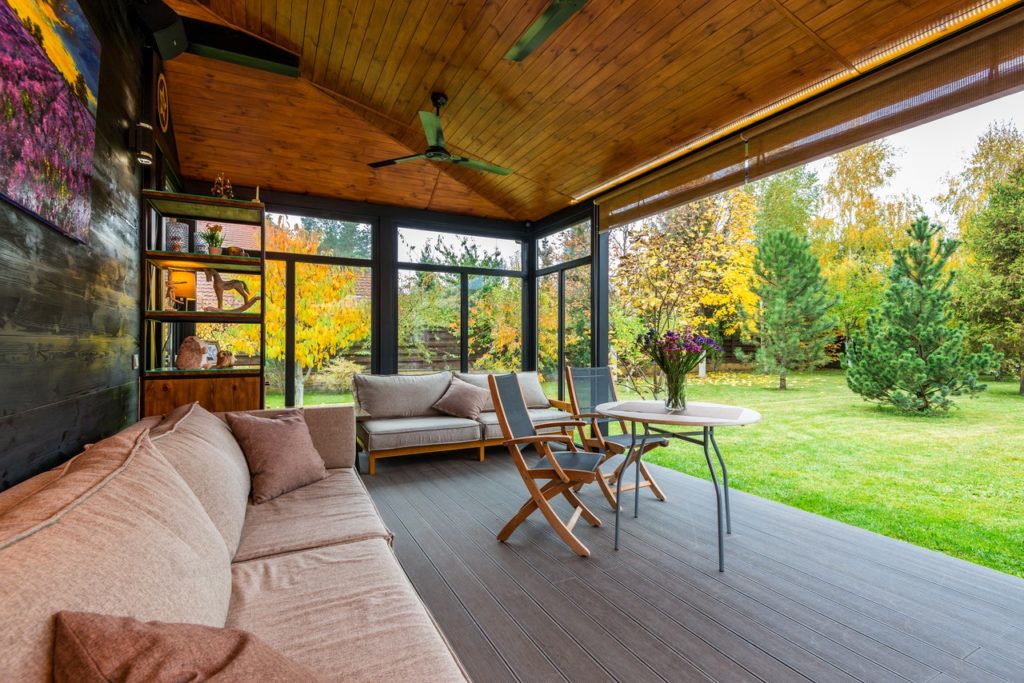 Painting
A fresh coat of paint can do wonders for an aging fence, transforming it into a stunning setting for lush vegetation and vibrant flowers. What's the best color to go with? The answer is black. If you want a big effect on your yard right away, this is a terrific choice. Don't forget to paint your plant pots and other wood items to give them a fresh lease of life.
Add A Layer Of Privacy
As much as you might be proud of what you achieve in your backyard, privacy and a sense of seclusion are essential, which is why you should strive to create a feeling of retreat or getaway outside – you don't want the rest of the world to intrude. You can do this by creating a new perimeter fence or planting bushes or plants to keep inquisitive eyes at bay. You could also use an outdoor curtain to protect your decking or patio.