When Life Says No To Van Life, Buy An RV lol. How I'll Be Restarting My Nomadic Journey!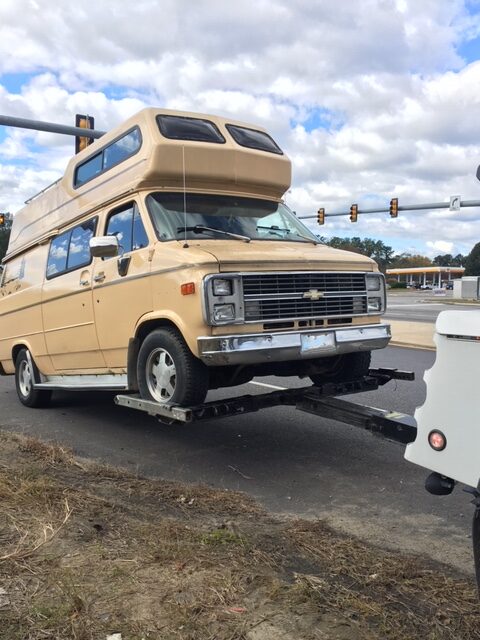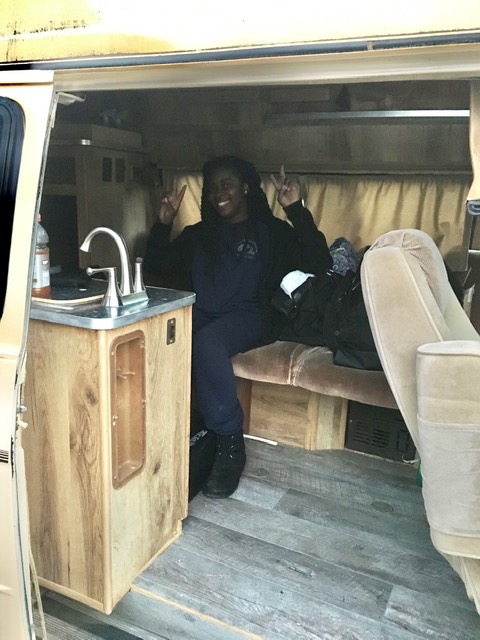 As many of you know, 3 years ago I bought a van with every intention of starting my van life journey in early 2018. I went through all the appropriate steps of getting the van checked out to make sure it was mechanically sound and then started renovating it. And trust me a learned so much from just that process lol.
So… What Happened To My Van?
It was all a lovely dream and just as I was getting ready to get solar installed the worst happened… she broke down. So many things went through my mind because I had made sure to do what was necessary to avoid all this lol… my van broke down on my way to get her solar installed in Maryland. She made her journey from GA and then we got about 30 mins from the company that would be doing the installation and that's when things went awry. I ended up having to get her towed the rest of the way, and the mechanic at OGAVans said he would take a look when we got there.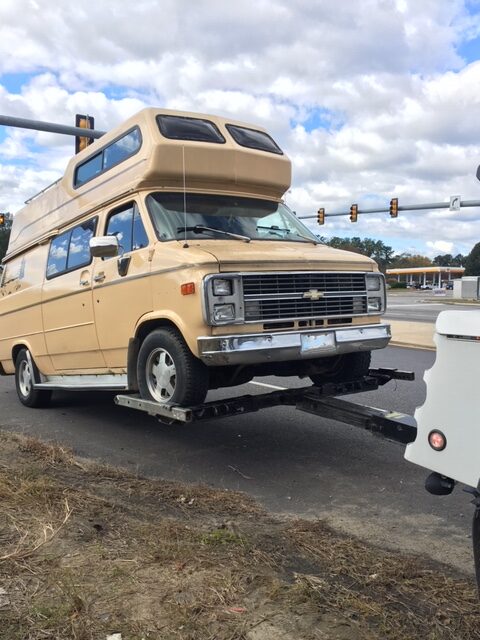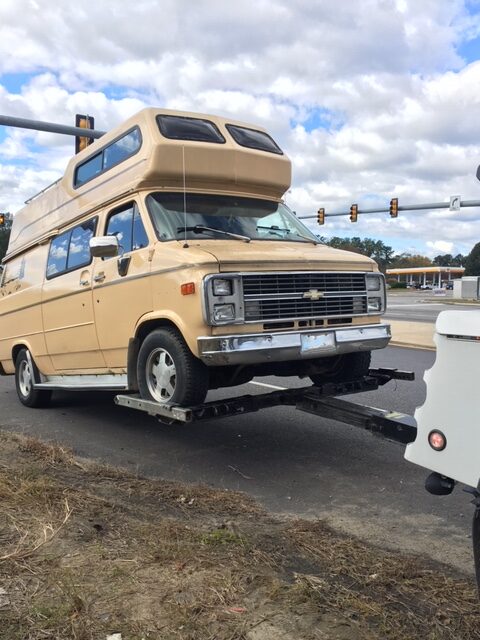 I tried to remain calm and still had hope that things would be fine and I would be able to drive her back down to GA with solar installed lol. The people at OGAVans were awesome and very hospitable, truly thankful for them allowing me to sit in their driveway overnight while I figured everything out. They took a look at the van in the morning. Also, I'm glad that I was able to spend the night in my van for the first time, even if it was the last time.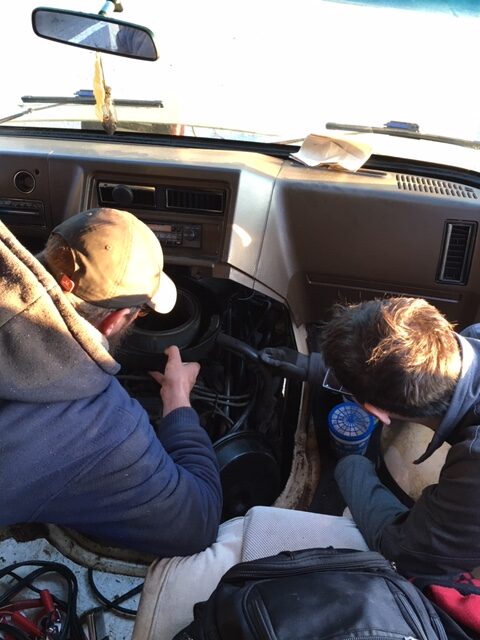 Little did I know that LIFE and God had different plans for me. This all happened with about 2 weeks left for me to even be able to renew my lease, if it had happened after that I wouldn't have had a home to come back to so I definitely counted my blessings. I was able to leave my van in MD on a military base with my parents and then regroup and figure out my next plans. I ended up having to get a greyhound back with my brother, couldn't find any flights back on time lol. It was just another part of the adventure, and our bus even broke down and was delayed for like 5 hrs at one point LOL.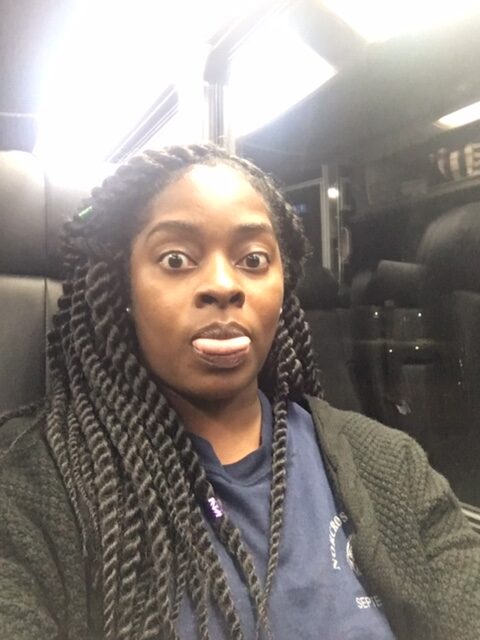 Here's where things get crazy and let you know that when it's not your time YOU CAN'T FORCE IT lol.
I decided that since the van was in MD and I couldn't fix it at the time I would sell it, hopefully to at least recoup some of the costs from the renovations. I didn't want to rip anyone off and I knew I wanted my van to go to someone who would enjoy her and make good use of her. After about a 2 months of her being on the base, a military couple contacted me asking to buy her. They had been looking for a van like her to take on the road for their honeymoon. After speaking to them, and knowing they were in the midst of planning a wedding, I just decided to give them the van for free. I knew they would be able to put the time into it and make it their dream honeymoon.
For the first 4 months of my van breaking down, I was severely depressed. My dream of nomadic freedom had slipped through my fingers and honestly my apartment no longer felt like home. It's hard when you've already prepared your mind mentally to be on the road, I had to reprogram myself to enjoy being stationary again. And a year later I bought my first car lol.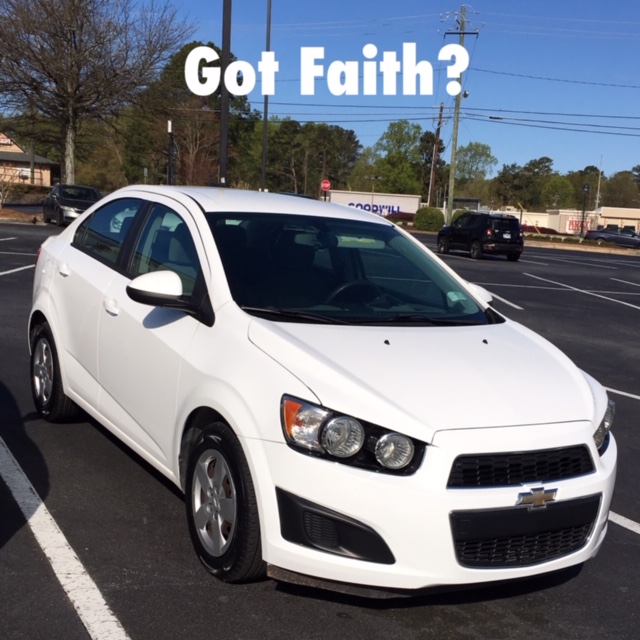 They say hindsight is 20/20, honestly it didn't take me long to realize that being on the road at that time would not have been the best thing for me. Had I left, I would have been in the thick of the government shutdown that had all the national parks closed, etc. There are so many things I have learned from my van buying experience and so much I've learned about how I would like to do nomadic life now. I never gave up on my dream, I just knew I had to wait for the right timing and although we're in the midst of a pandemic the time feels right.
So…What's Next For Me? I'm buying an RV.
One thing I promised myself was that the next time I bought a van/rv it would have to be new. There were so many mistakes I made in my last buying process, for one I didn't get an inspection until AFTER I bought it lol. While the older couple I bought it from was really nice, they left a lot of details out about what needed to be fixed. I learned lessons the hard way with that. So this time, even with buying new I will definitely be getting it inspected. With rvs flying off the lots, it's probably more important now that ever to make sure the quality meets the standard you're expecting. I can't wait to find the perfect new home for me. I can't wait to share more with you about my RV buying process. As they say, home is where you park it!
What Are Some "Road Blocks" You've Hit As You've Been Planning For Nomadic/Van Life?