Staying Entertained While Camping Solo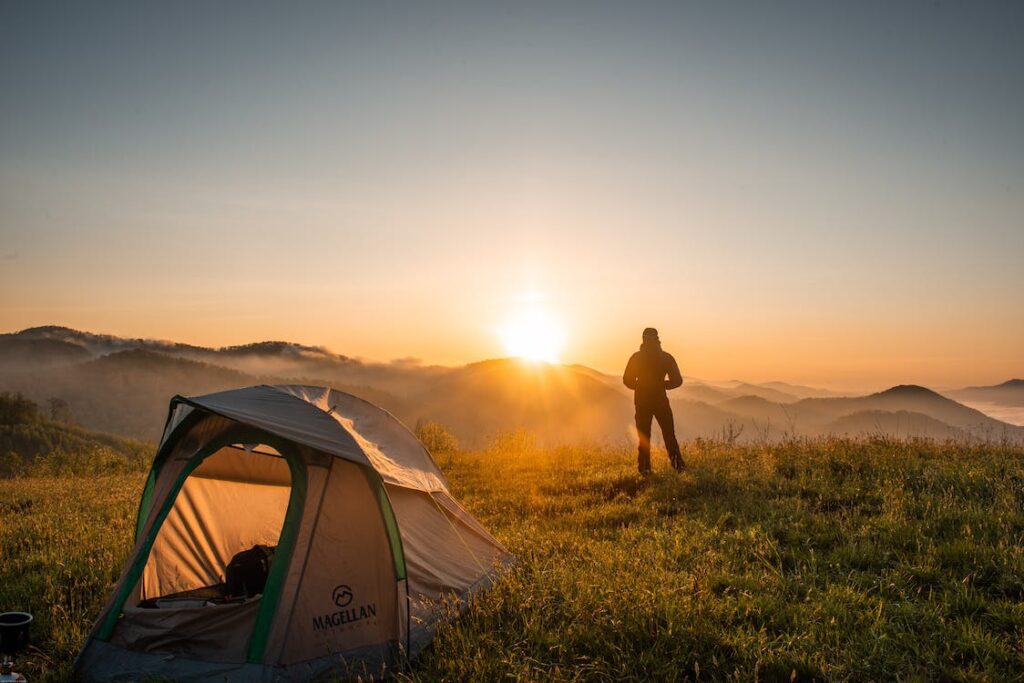 Camping is fun and exciting, but it can sometimes be lonely when camping alone. Finding ways to keep yourself entertained can be challenging when you're not with a group of people. Fortunately, there are plenty of activities that you can do while camping solo to make sure that you stay occupied and have a great time. Here are some tips on how to stay entertained while camping solo.
Bring Along Some Good Reading Material
One of the best ways to pass the time when camping solo is by bringing along some good books. Reading is a great way to relax and enjoy your surroundings, whether it's a novel or your favorite magazine. If you want to avoid carrying physical copies of your books, consider investing in an e-reader such as a Kindle or Nook to bring many books without wasting too much space in your bag.
Go Exploring
Exploring is another excellent way to stay entertained while camping solo. You can take a hike around the area and explore everything the landscape has to offer. Consider bringing along a map or GPS device so that you know where you are and aren't at risk of getting lost. Also, bring binoculars or a telescope to get an even closer look at the wildlife around you.
Take Pictures
Taking pictures is one of the best ways to capture moments while camping solo. Whether it's taking pictures of nature or capturing yourself enjoying the outdoors, photography is an easy way to stay entertained and create memories from your trip. Consider investing in an inexpensive camera if you don't already own one—it will come in handy for future trips!
Listen To Music
Music can improve any situation, so why not bring your favorite tunes for your camping trip? Bring along a portable speaker so you can listen to music right from your campsite, or invest in some headphones if listening out loud isn't possible due to noise restrictions in the area. Listening to music while camping helps keep boredom away and creates an enjoyable atmosphere around camp!
Download Your Favorite Show or Podcast Beforehand
If you want to stay entertained while camping solo, consider downloading your favorite TV show, movie, or podcast before you leave. This way, you can watch or listen to it on your phone no matter how far from civilization you are. If you are wondering how to watch hulu with vpn, you can use a virtual private network (VPN) to connect to the internet in remote locations. VPNs provide secure connections and allow access to streaming services even when you're miles away from home.
Pack Games You Can Play Solo
Sudoku, crosswords, word searches—these are all games you can quickly bring along on a camping trip and play while in your tent or at the campsite. These activities help keep your mind sharp and are great ways to pass the time when nothing is going on. Playing cards can also be a great way to keep yourself entertained, play solo games like Spider Solitaire.
Cook Your Favorite Camping Meals
Cooking and preparing meals is an integral part of camping, so why not make it a fun activity? Making s'mores, hotdogs, and other camping classics is a great way to stay entertained and create delicious meals. Consider looking up recipes for some new and exciting dishes or putting together pre-made meal kits before your trip so that you can whip up something unique without having to bring along a ton of ingredients.
Connect with Nature
Camping solo is the perfect opportunity to reconnect with nature. You can spend time observing wildlife and appreciating the beauty of your surroundings. If possible, try going on guided tours or doing activities like bird watching—these are great ways to learn more about the area while also getting some quality alone time.
Meditate
Finding time to slow down and breathe can be hard in today's busy world. Camping solo is a great excuse to take time and meditate. Consider looking up guided meditation tutorials online before you leave so that you can practice in the comfort of your campsite. Meditation is a great way to destress and appreciate the present moment.
Camping solo can be an enjoyable and rewarding experience as long as you're prepared to stay entertained. By bringing along books, exploring the area, taking pictures, listening to music, downloading your favorite shows, playing games, and cooking meals—there are plenty of things to do that don't involve another person. So grab your camping gear and get ready for a great solo adventure!