4 Wild Swimming Tips for Beginners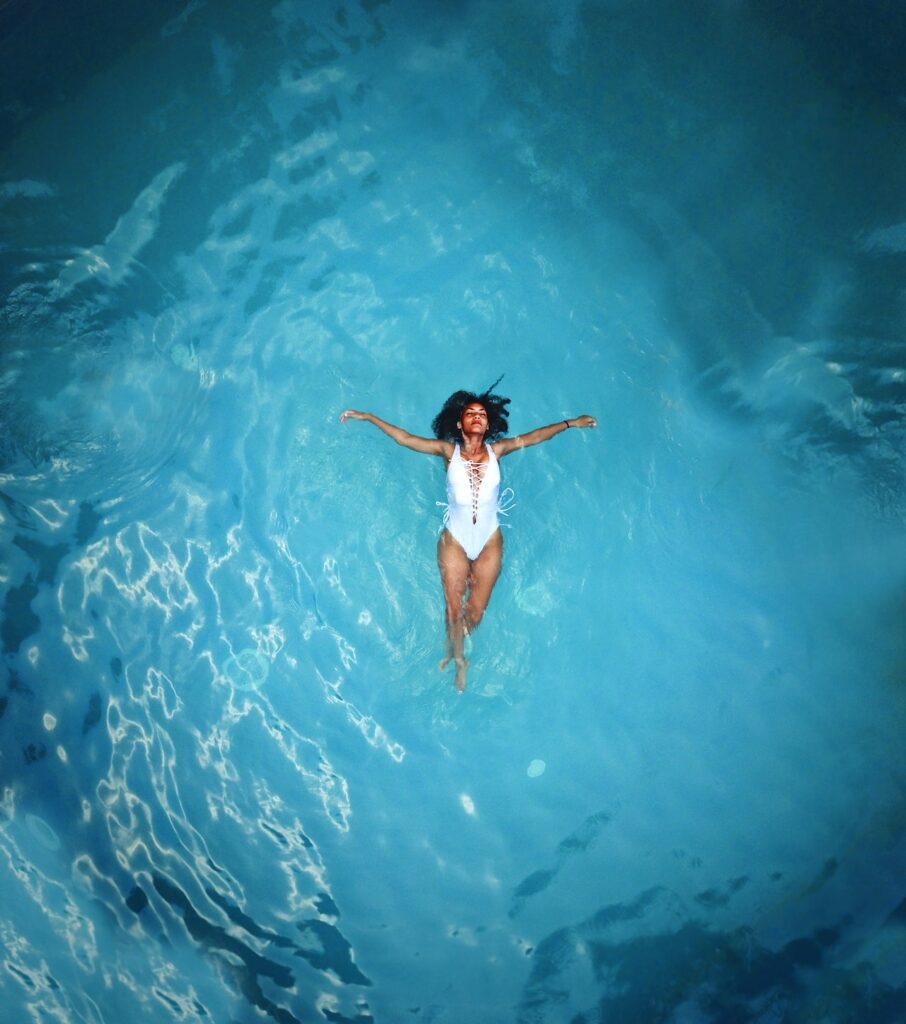 Wild swimming is incredibly popular right now. You can barely open Instagram without seeing countless photos of people emerging from choppy seas and chilly-looking rivers clad in wetsuits and goggles.
You might think anyone who swims in open water is a hardcore individual, but really, anyone can do it. Simply put, wild swimming is swimming outdoors in a natural body of water, such a lake, river, or the sea. You don't have to be an elite athlete to be a wild swimmer, as it is one of the most welcoming, inclusive communities there is. Wild swimmers are united by a love of the outdoors and a desire to spend time in water.
But if you've never swum in open water before, it's understandable you might feel a little trepidatious. After all, there are plenty of risks to consider, such as cold temperatures, currents, and any creatures that might be lurking beneath the surface. But as long as you educate yourself and take proper precautions, there is no reason why wild swimming should be anything but a fun, healthy, and relaxing activity.
To help you out, here are four tips for beginners to get started with wild swimming.
Be a confident swimmer
If you are not already confident in water, you may not be ready to start wild swimming just yet. It's best to build up your fitness and technique in the safety of a man-made swimming pool before you venture into the great outdoors. Oceans and rivers can have strong tides and currents which can pose a danger to anyone who isn't a capable swimmer. Join your local gym and make use of their pool, and consider taking lessons to perfect your form. If you have the budget, you could even hire a company like Royal Swimming Pools to build your own pool at home.
Understand the risks
Any form of exercise has its risks, and it's important to be aware of the potential dangers before you start swimming. Open water can be unpredictable, and strong currents and tides can be fatal if you're not careful. Some bodies of water contain blue-green algae, which can make you sick, and extremely cold temperatures can lead to hypothermia. Make sure you know the dangers and how to keep yourself safe.
Do your research
If you're unsure how to find a good wild swimming spot, the best thing to do is to ask the wild swimming community. There are plenty of social media groups and forums for outdoor swimmers, as well as online resources detailing the best spots for a dip. With a little research, you can easily find a body of water that is both safe and scenic.
Don't go alone
It's advisable not to wild swim by yourself, at least until you acquire some experience. Find a friend who swims to go with you and look out for each other. If you don't know any wild swimmers, there are plenty of social swims and meetup groups for outdoor swimmers. Find a local group and tag along. You'll be able to get some great advice for continuing your wild swimming journey.