7 Solo Road Trip Safety Tips for BIWOC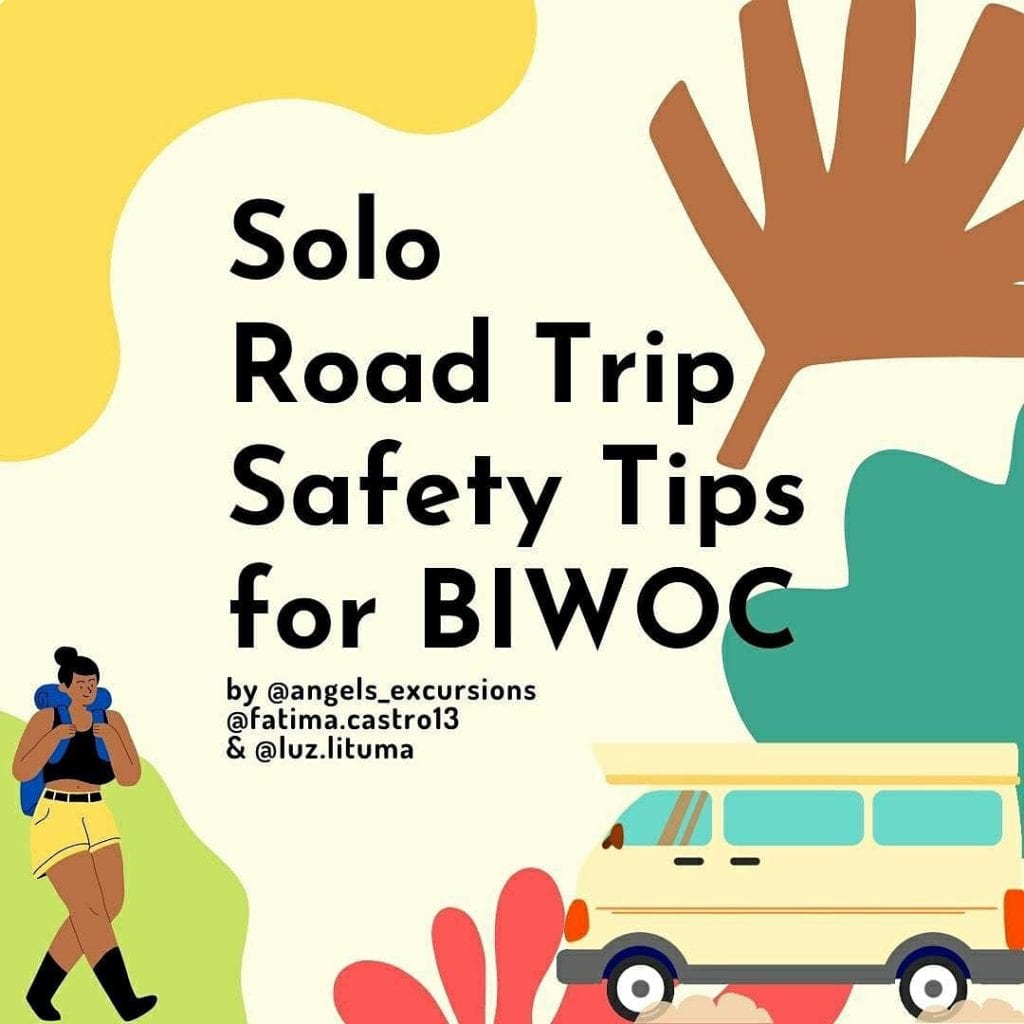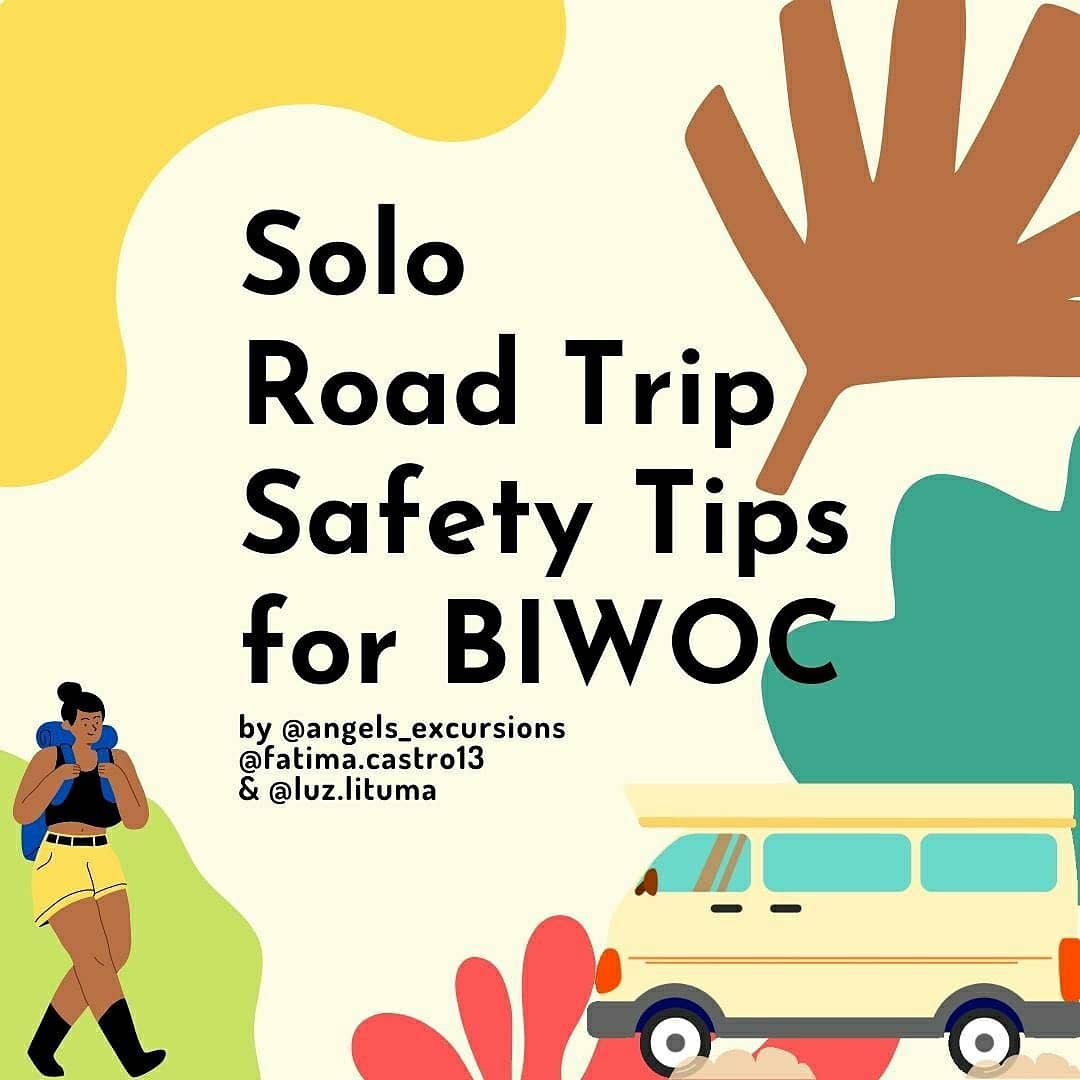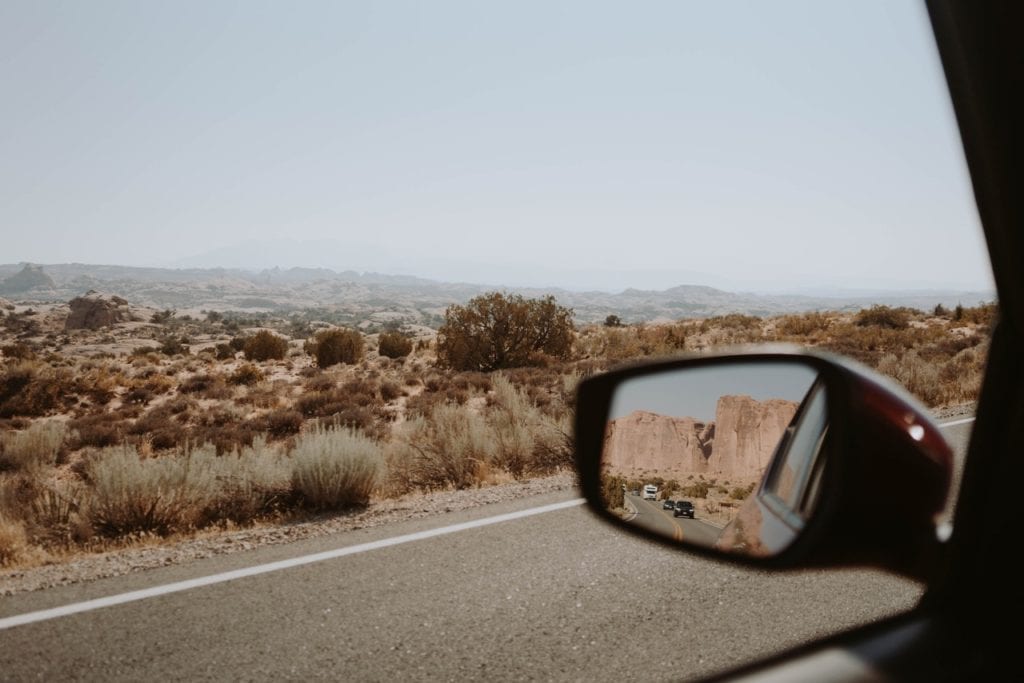 As women we all know that when we travel, we can't just pick up and go without an action plan. But adding in the fact that you're Black or a woman of color means you have to prepare yourself even more. It's sad to say but we don't just get to go places and experience them like others. We have to have extra contingencies because of the way the world views us and our skin. With that said, here's a really comprehensive guide of "7 Solo Road Trip Safety Tips for BIWOC".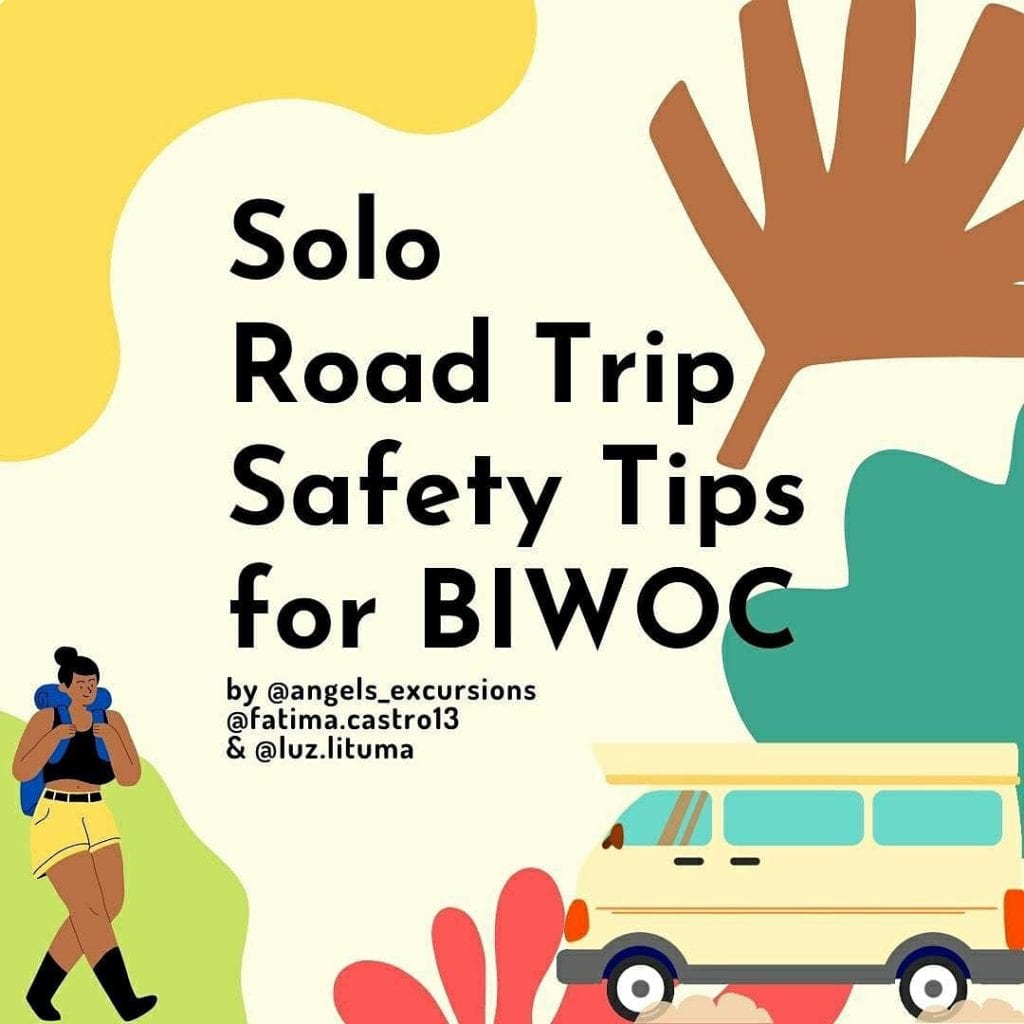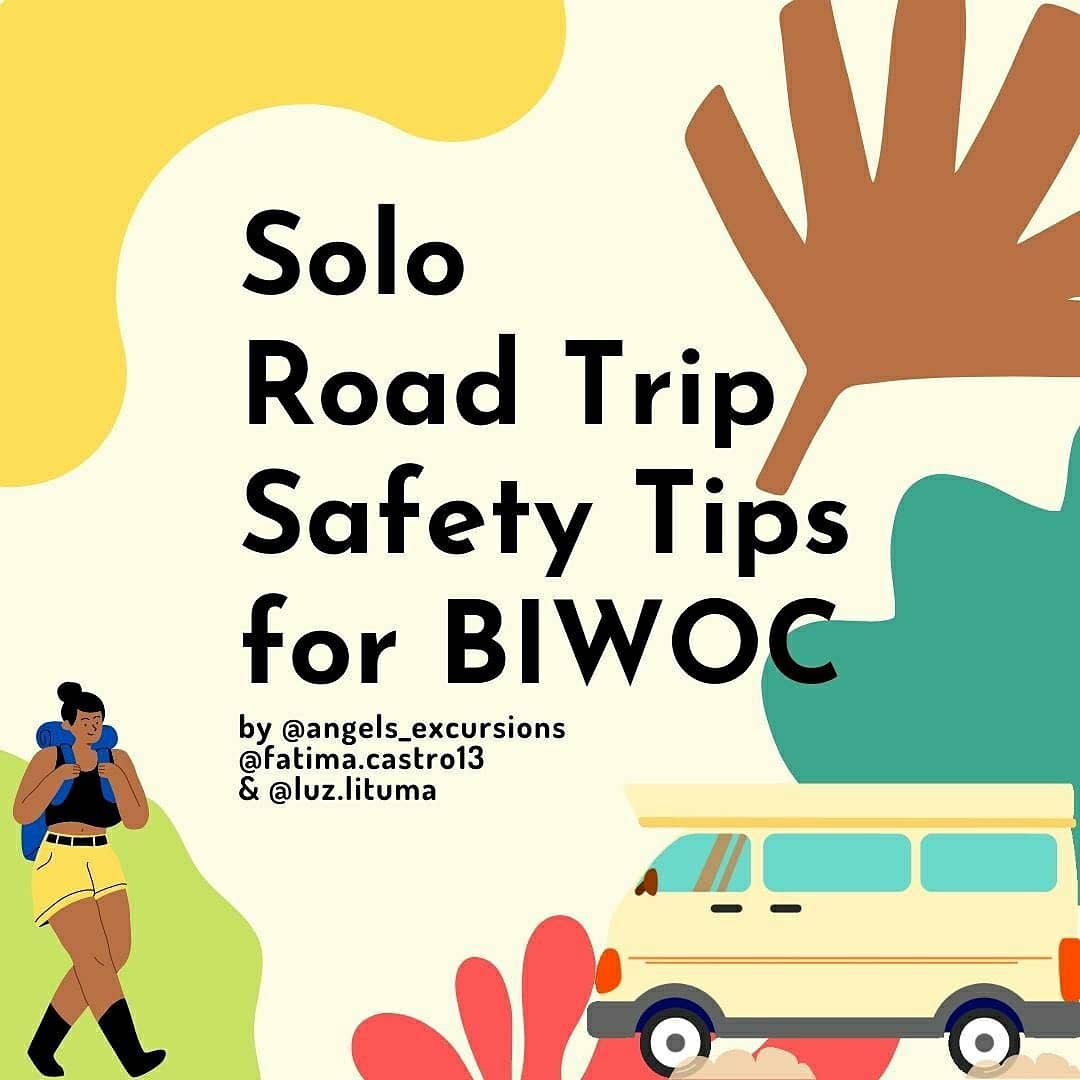 Car Prep: Before your trip!
The best defense is offense, as they say "stay ready so you don't have to get ready". It's always good to have a pre-trip checklist. And once you've gone through the list the first time, it doesn't hurt to go over it again… just to be on the safe side.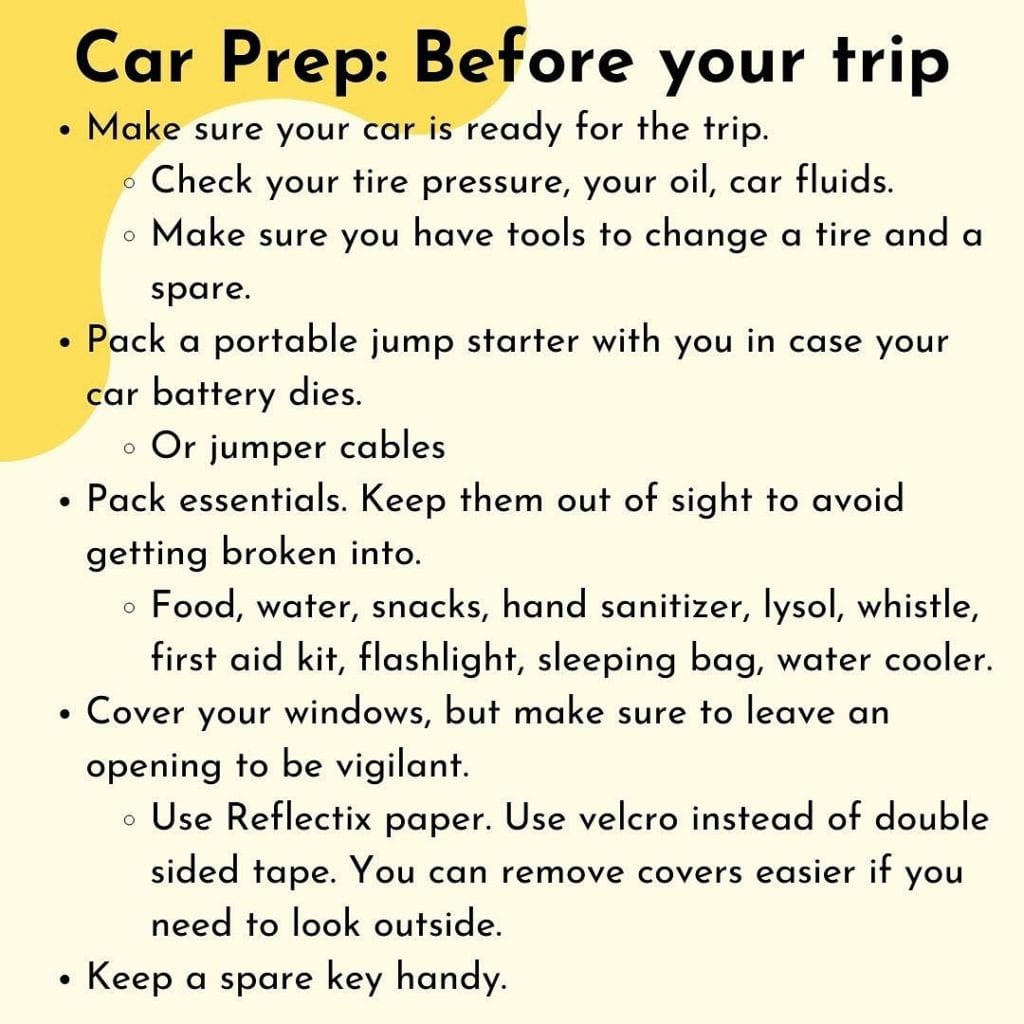 Your car prep list tools:
Maps and Technology
If you're anything like me, you may be a bit directionally challenged lol. With that said, having dependable mapping systems is key. Having physical maps is essential, just in case your phone conks out on you. And even if you're going to use gps, download the offline map ahead of time too.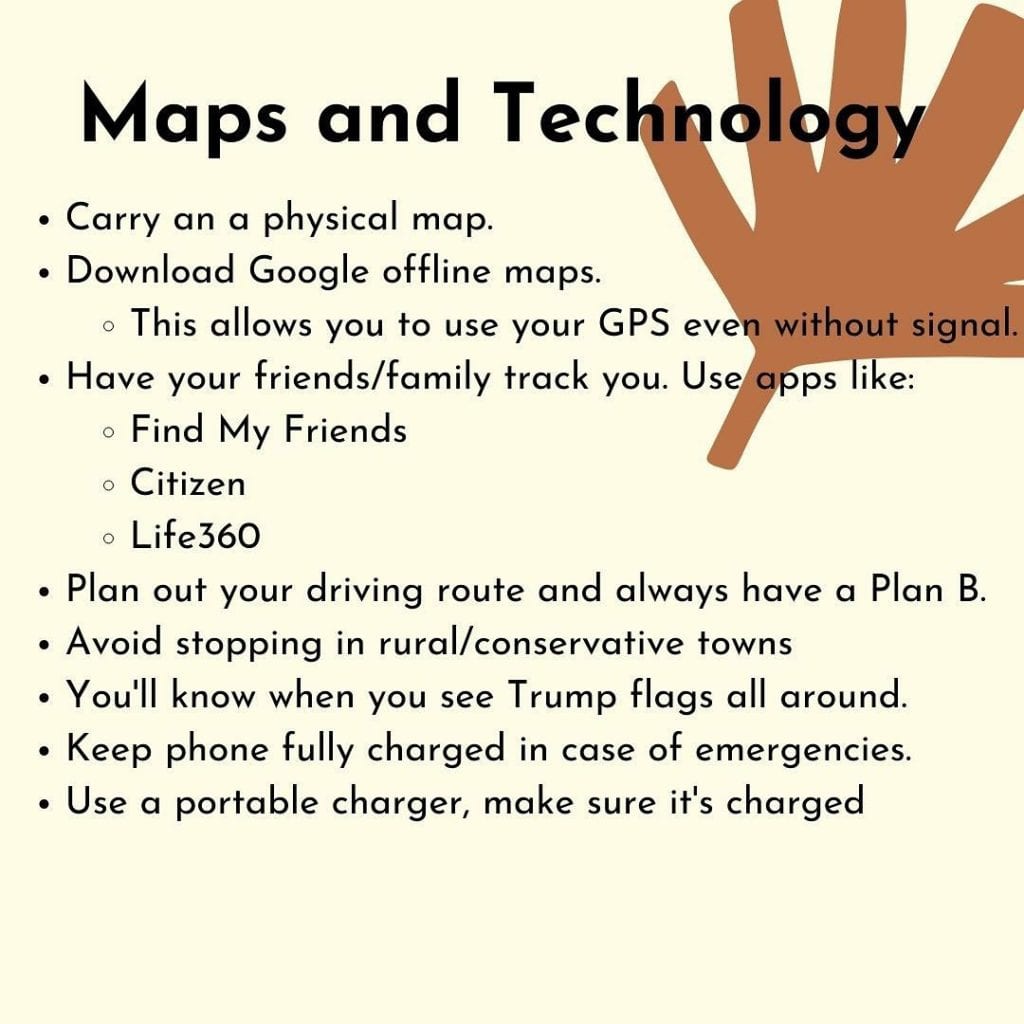 Saftey Apps For To Share Your Location With Family/Friends:
Things To Remember
I'm a stickler for always making sure I have gas in the car. With things like sundown towns still being something to watch out for, I also make sure I know where I can stop for gas. And, I don't do any driving at night, if I can help it.
Another thing to remember, while we're strong independent women… it doesn't hurt to make sure family and friends know where we are lol. Even with the fancy apps, call to check in with family/friends when you can.
Please be mindful of what you post on social media and sharing your locations of your posts… if someone is malicious enough they can track you.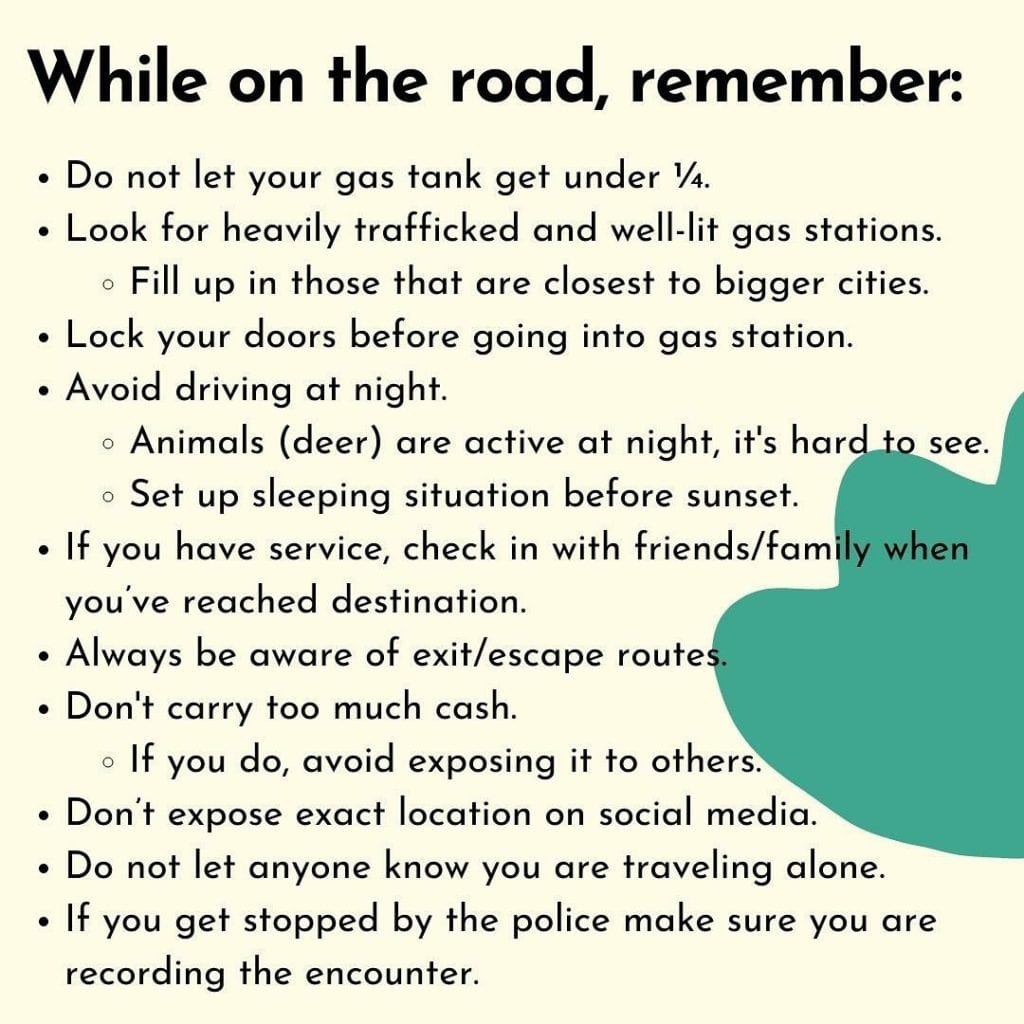 Great Apps To Consider:
Brush Up On Your Self Defense
This is always a topic in most solo travel, rv, van life groups. Ladies want to know how they can stay safe. I know some have dogs and guns, but not everyone is comfortable with those options. Regardless of what you choose, it's always good to have backup methods. If you can, take a self defense class or check out some tips on YouTube. For me, I found a taser gun option that can shoot up to 15 ft and pairs with the Noonlight app that I mentioned earlier. If I ever have to deploy it, it will send an emergency response signal to 911.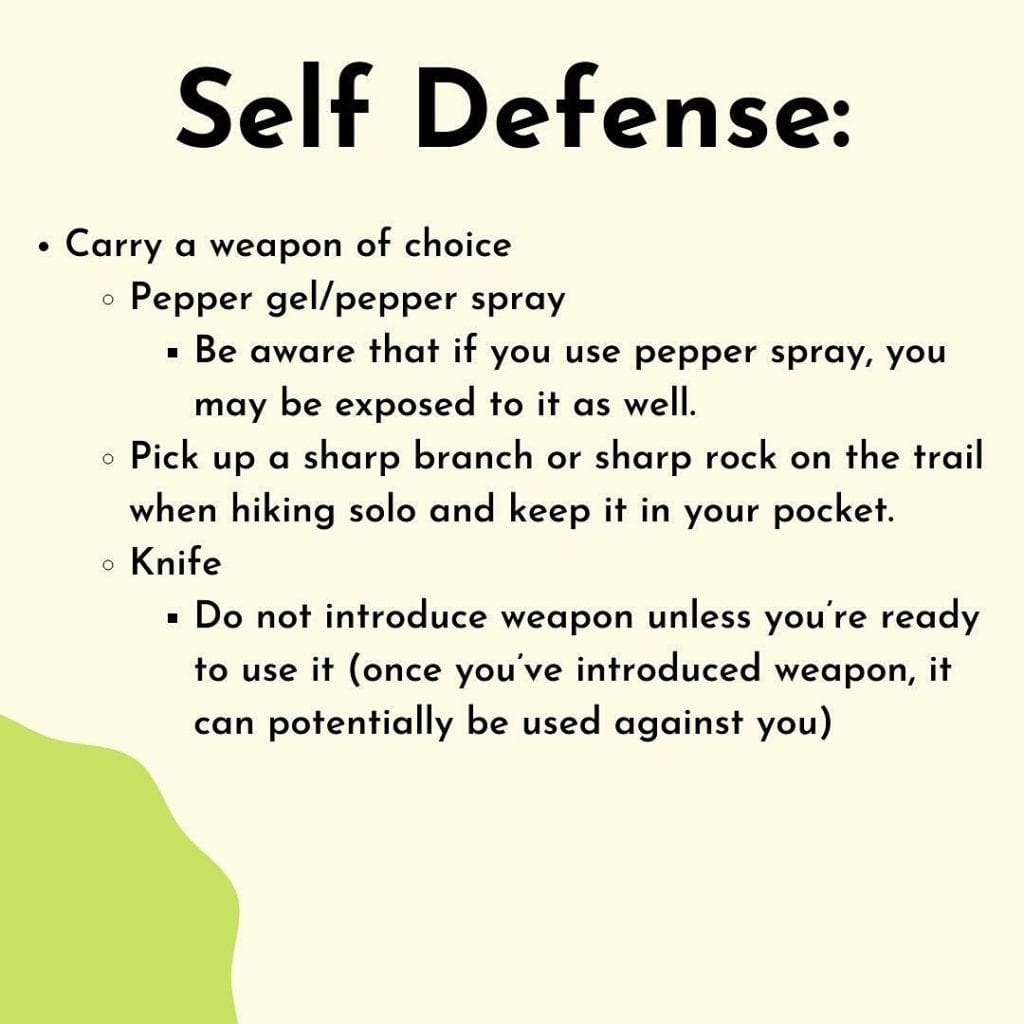 Self Defense Tools:
What To Do If You Have An Encounter
While we all hope we never have to have an encounter on our journeys. It's important to think about those what ifs. I'm not saying obsess over it, but you definitely need to be mentally prepares too.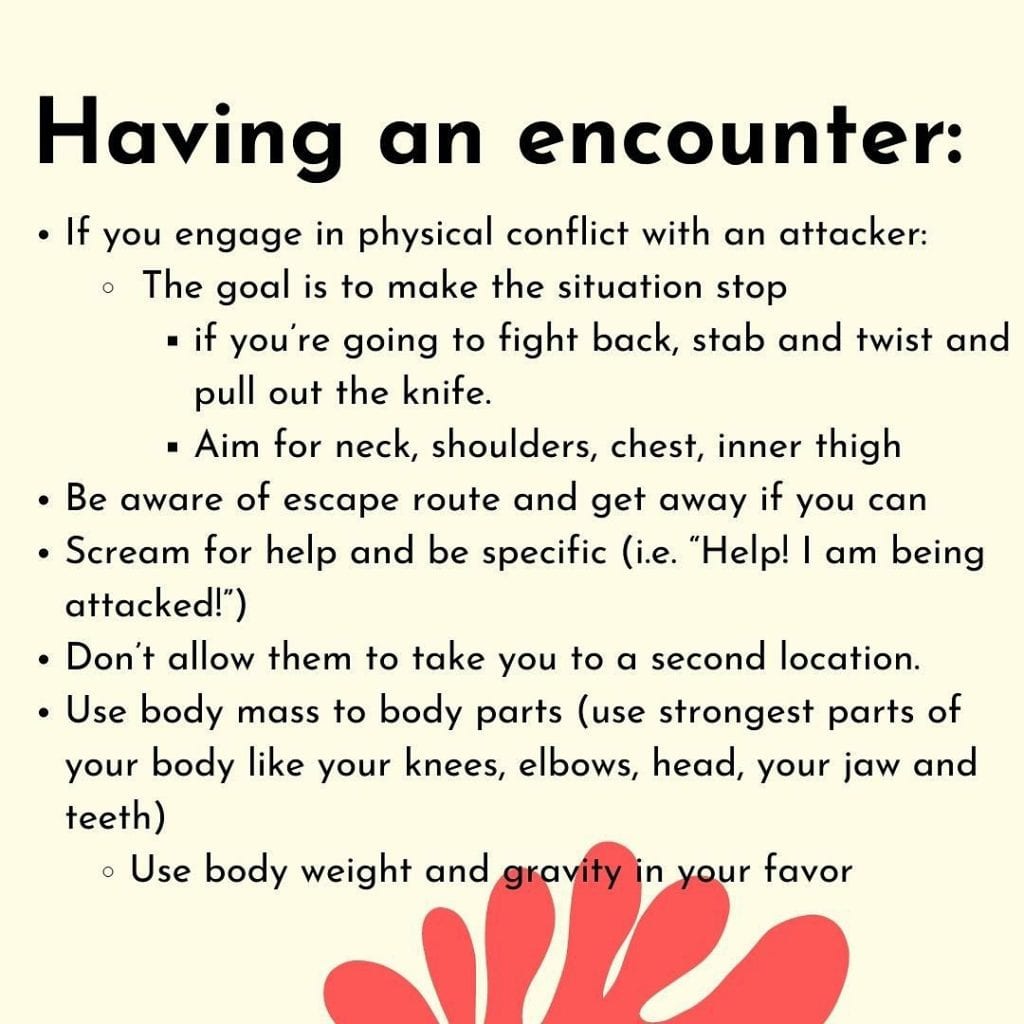 Always Trust Your Gut!!!
Ladies our intuition is real. If your body is telling you somewhere or someone isn't safe, LISTEN!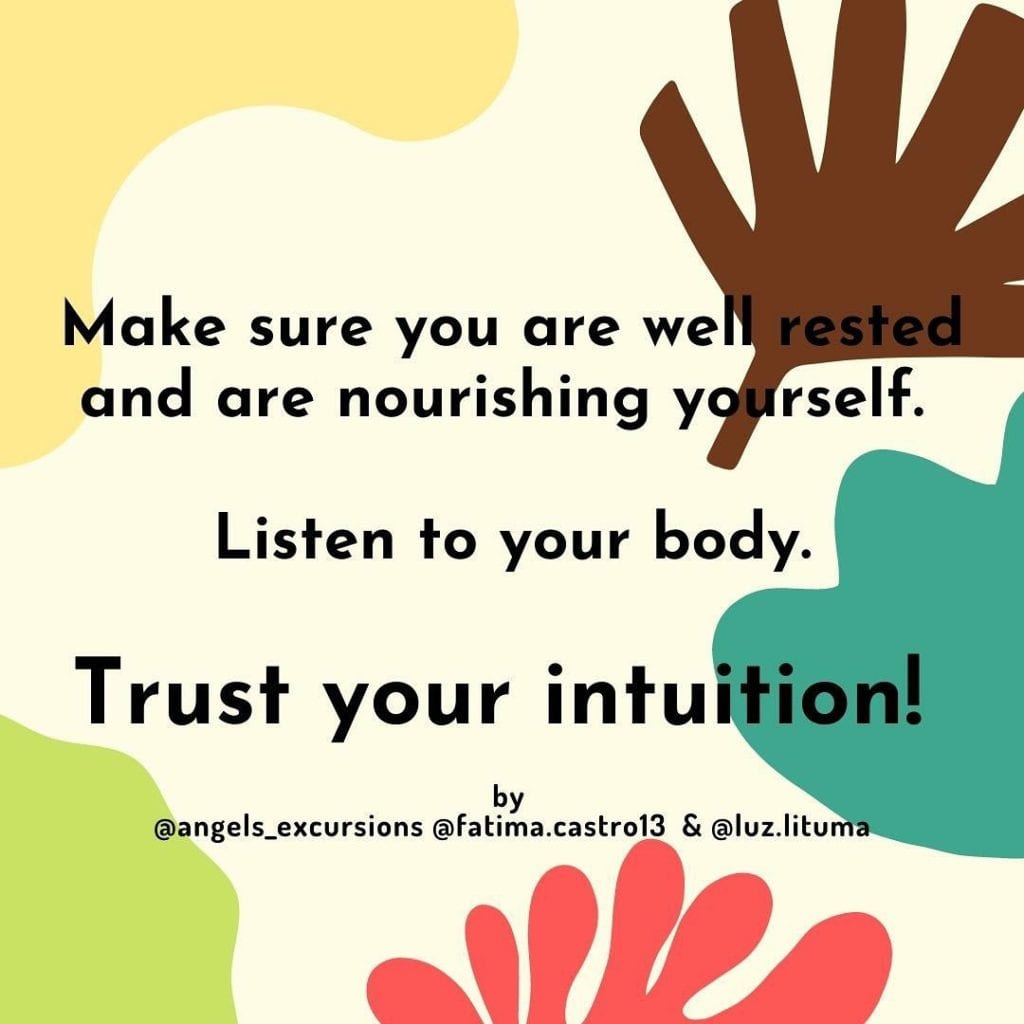 Thank you for all these amazing tips ladies!
Luz Lituma – follow her on
www.instagram.com/latinxhikers www.instagram.com/luz.lutima
Fatima Castro – follow her on
www.instagram.com/fatima.castro13 www.instagram.com/locentraloregon
Angie Vasquez – follow her on
www.instagram.com/angels_excursions www.instagram.com/girlswhohikefl YouTube Handle angels_excursions
Got any other tips or tools you use for safety on your trips?
Leave A Comment 🙂