Outdoorsy Black Women's Wine & Waterfalls 2022 Recap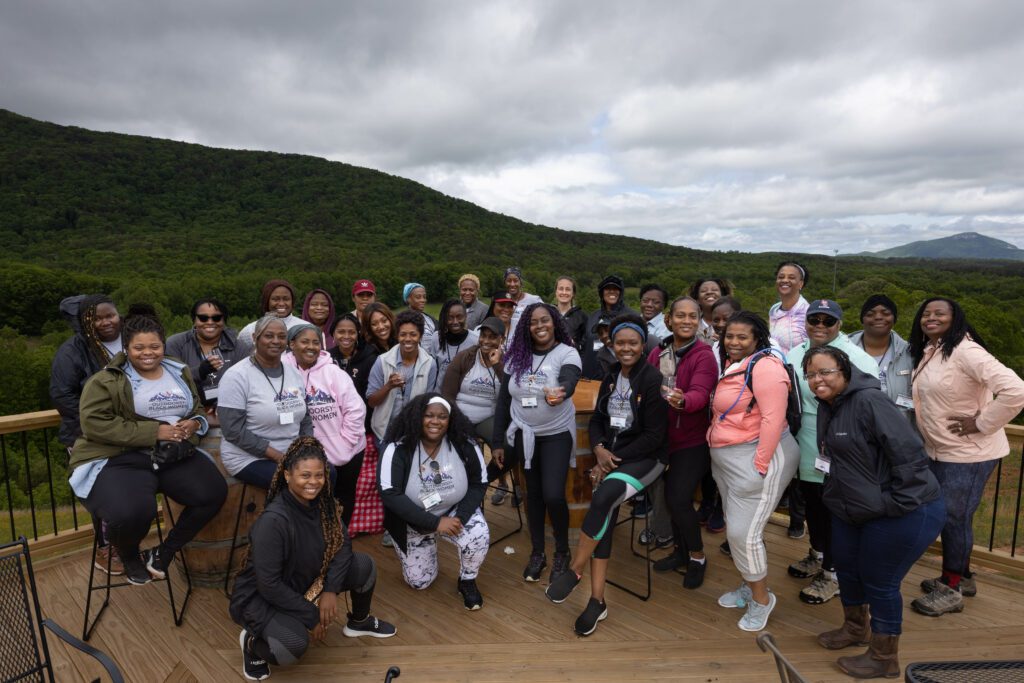 Wine & Waterfalls 2022 was a weekend to remember. This year was the beginning of a tradition that we look forward to bringing to our members every year. The weekend took place in Helen GA and was a wonderful way for Outdoorsy Black Women to connect, try new things in the outdoors and just decompress. This campout was made with all types of Outdoorsy Black Women in mind, whether you are a tent camper, cabin/rv dweller, or glamper we had a spot for you. We wanted to make sure that all members felt comfortable trying new things and enjoying the outdoors in their own way.
Check out this introduction to Wine & Waterfalls 2022
With the support of our title sponsor REI and a wonderful wine sponsor Ebony Wine & Spirits we were able to make the experience unforgettable.
Although we did drink our fill of wine, the weekend included a variety of other activities. We had a paint & sip, movie night and learning sessions that allowed us to brush up on our outdoor skills.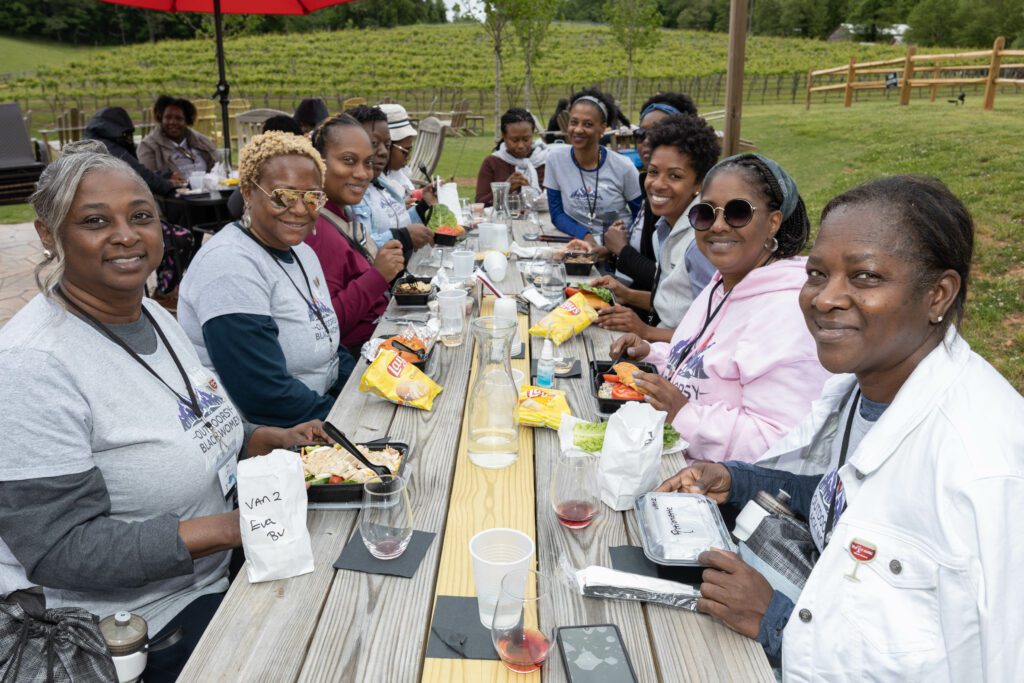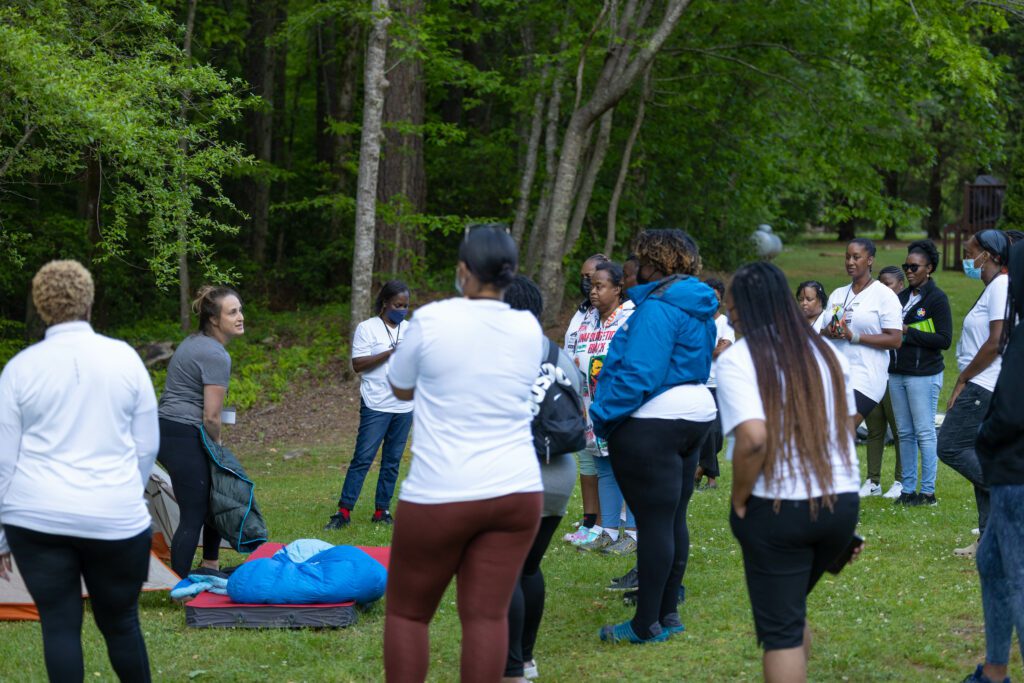 Check out this Day 2 Recap of Wine & Waterfalls 2022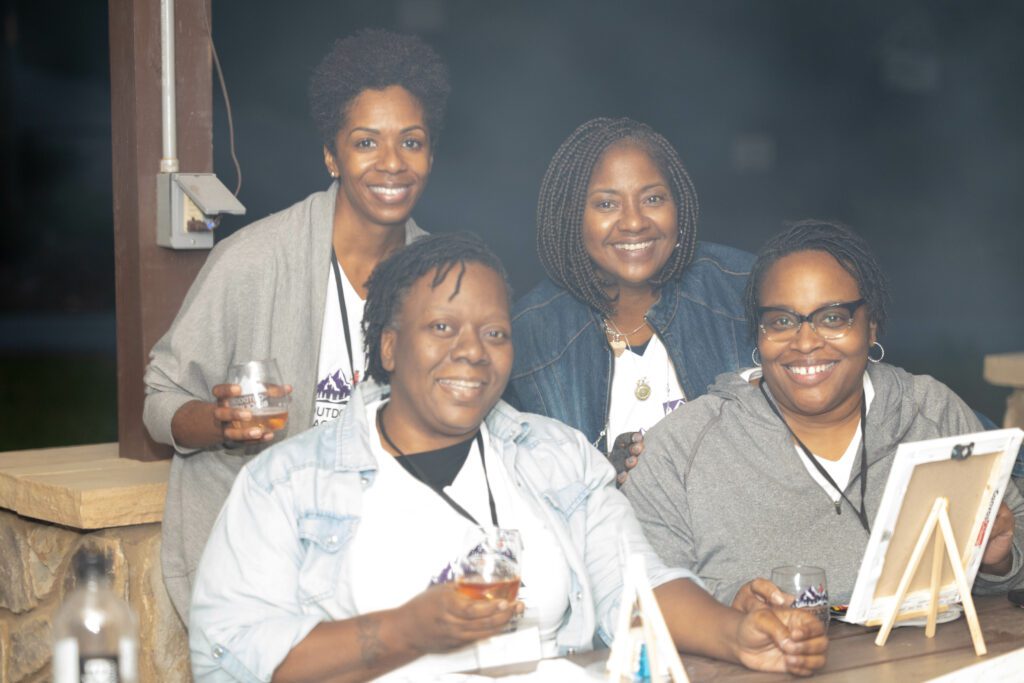 We would like to say a special thank you to all of our sponsors for Wine & Waterfalls 2022 for helping us bring this vision to light! Next year we're planning on doing Wine & Waterfalls in our flagship location of GA but we'll also be doing 2 more locations, which will be revealed once tickets go on sale.
Check out Testimonials from Wine & Waterfalls 2022 Attendees
Ready to attend?
Ladies get your coins ready so you can put your deposit down and pay if off over time!
What States Should We Bring Wine & Waterfalls To In The Future?