Outdoorsy Black Women Spotlight: Get To Know Yolanda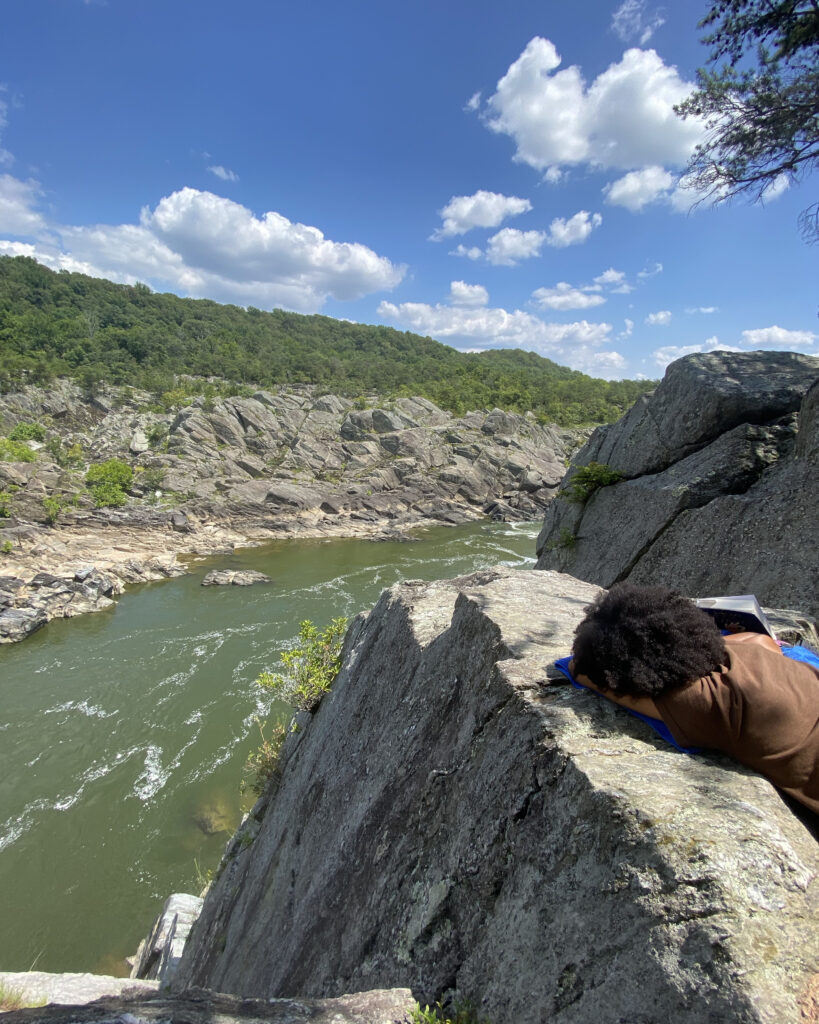 Peace! I'm Yolanda Marie, Yani for short and I'm an outdoorsy free spirit. My heart belongs to nature. Introduction to the outdoors came to me in early childhood. My parents kept my siblings and I outside for play, especially in the warmer seasons. My mom maintained beautiful gardens around our home, so my hands stayed in the dirt as well.
For the most part I've always felt safe and like I belong in outdoor spaces. And on the rare occasions I haven't felt safe or as if I belonged, I overcame this by becoming more mindful of my surroundings, traveling with others and having a good feel for the spaces I'm navigating.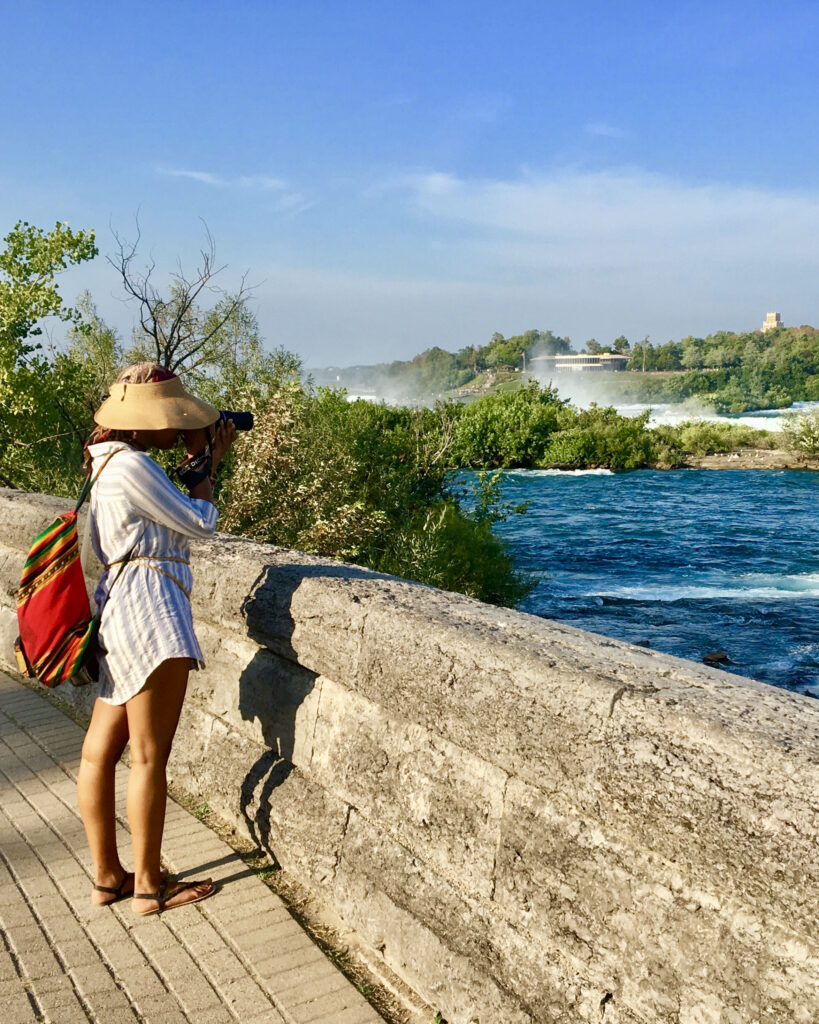 The outdoors has changed my life by providing a sense of freedom. When I'm out in nature, my heart soars and I feel like nothing but goodness exists in the world. Out there I feel like I can do anything.
Walking along a beach is one of my favorite things to do. That or hiking near a creek. Some of my favorite outdoor activities also include swimming, practicing yoga, forest bathing and most recently I've gotten back into skateboarding as well. A few of my future outdoorsy goals are to try horseback riding as an adult, do some cross country traveling in the US to see some of the great landscapes and as things open more, some international travel to witness nature's marvels worldwide.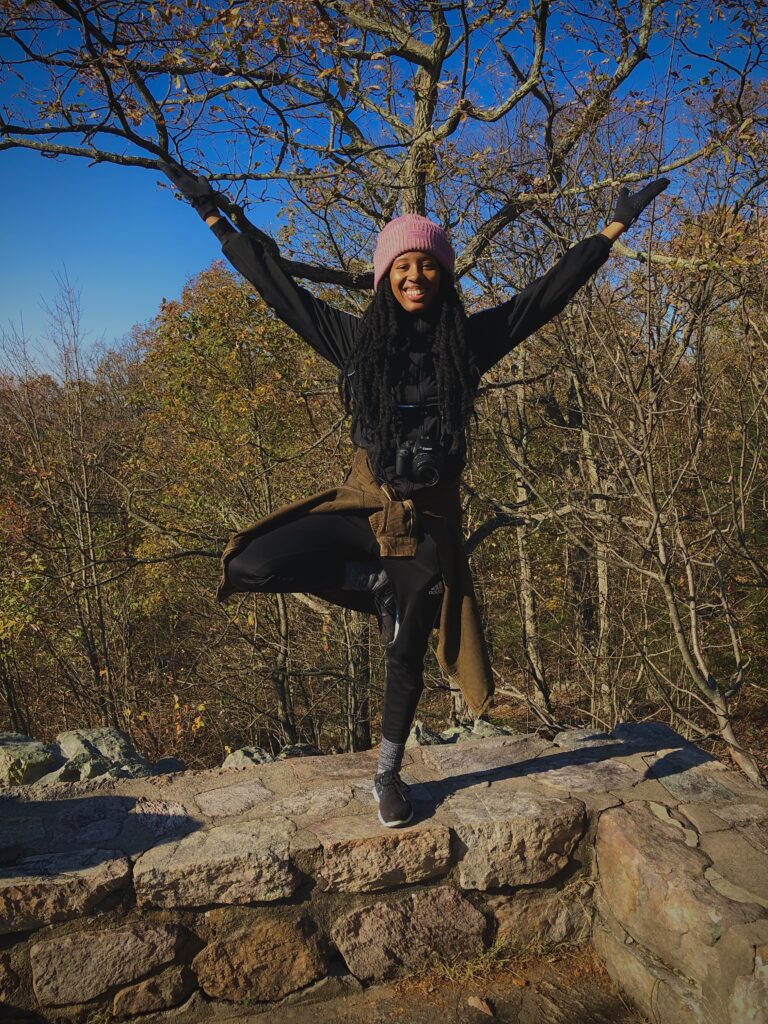 My best accomplishment outdoors has been returning to the outdoors. As a teenager I fell away from being an outdoorsy person because I thought it wasn't cool and over the past decade, returning to nature has been one of my greatest decisions. This also now includes returning to nature after long stints of being a house hermit and overly work focused. Another accomplishment has been taking calculated risks, trying things that shake my nerves up a bit — challenging my fear of heights with hiking or walking across a fallen tree.
To me being an Outdoorsy Black Woman means being a lover of nature and a proud black woman. Honoring this Earth and my roots, which are one. Having a community like Outdoorsy Black Women is so beautiful to me. I feel seen and like I'm in good company. That means more Black women may feel even more comfortable exploring because there's a community they can tap-in to.
The advice I'd offer someone new to the outdoor world is to be curious! Be curious and adventure. Aware of your surroundings and mindful to respect nature. And make friends! The outdoors become even more fun with companions.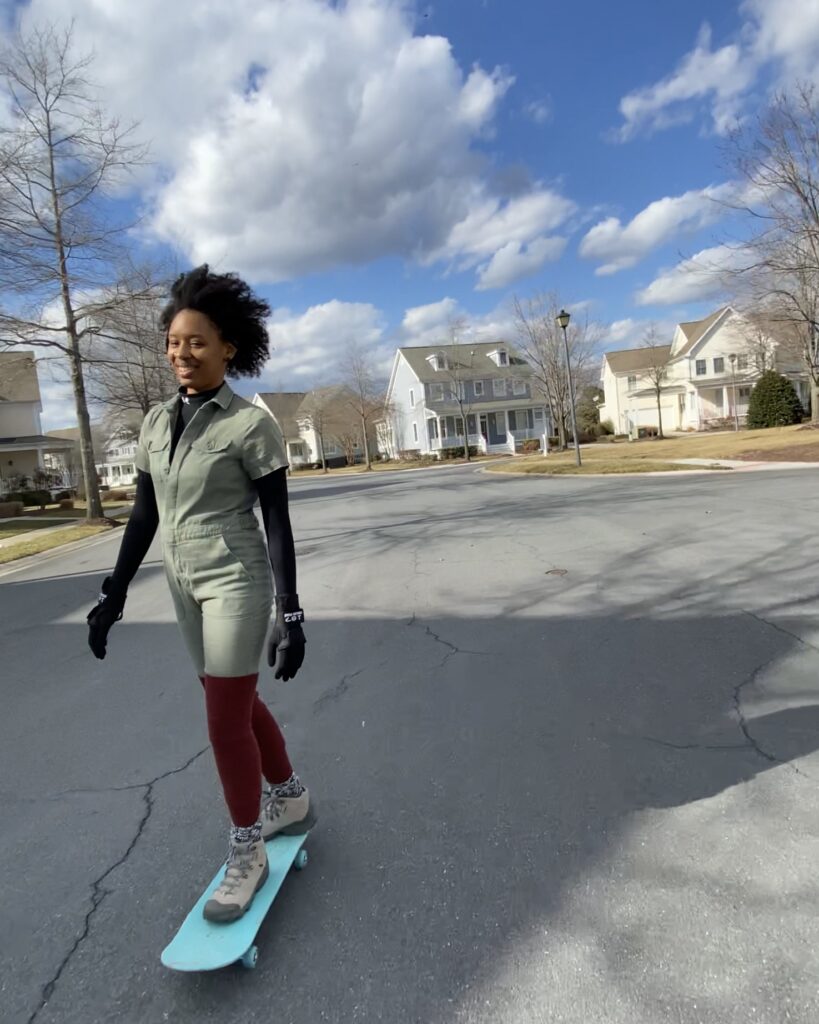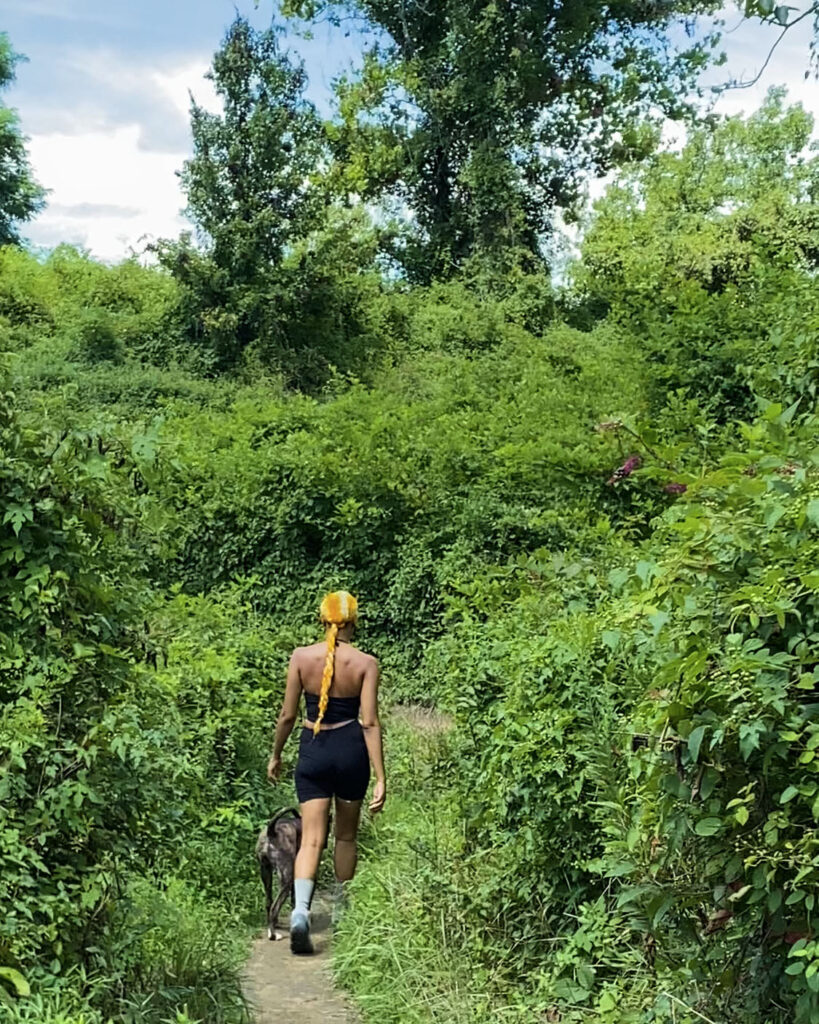 A must see outdoor destination is your own backyard! Through these last few years I've discovered so many local gems in my own backyard and local areas, I'm still discovering more of them to this day. And when travel is possible a must see is Niagara Falls. Take the boat ride into the falls, it's amazing.
Again, I'm Yani and I hope you take the time to explore the great outdoors! Much Love!
Brief Bio:
Peace, I'm Yolanda Marie or Yani for short. I am an introvert with a few extrovert tendencies, a lover of nature, food, art, family and good company in general. I am a creator. I tell stories with photos, play with paint and brushes, write and most recently design digital art and host an artist talk series — 'Artists Touch'.
Website | Instagram @loveyolandamarie | Photography | Twitter | Artists Touch | Youtube
Email: [email protected] • [email protected]
You can also add her as a friend on Outdoorsy Black Women @loveyolandamarie
Got any questions or love for Yolanda?
Share in the Comments!