7 Black-Owned Farms to Visit and Support on Your Travels!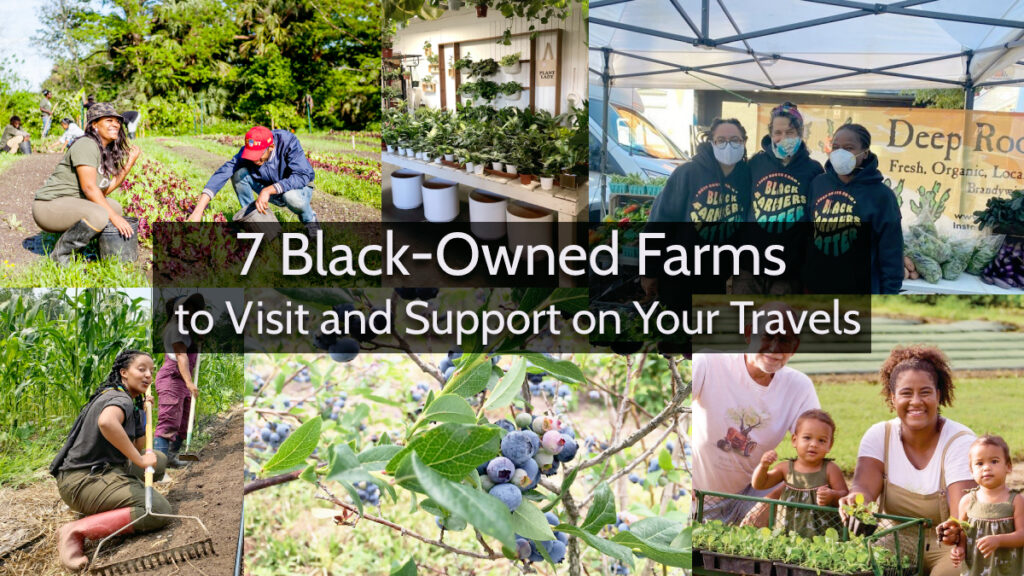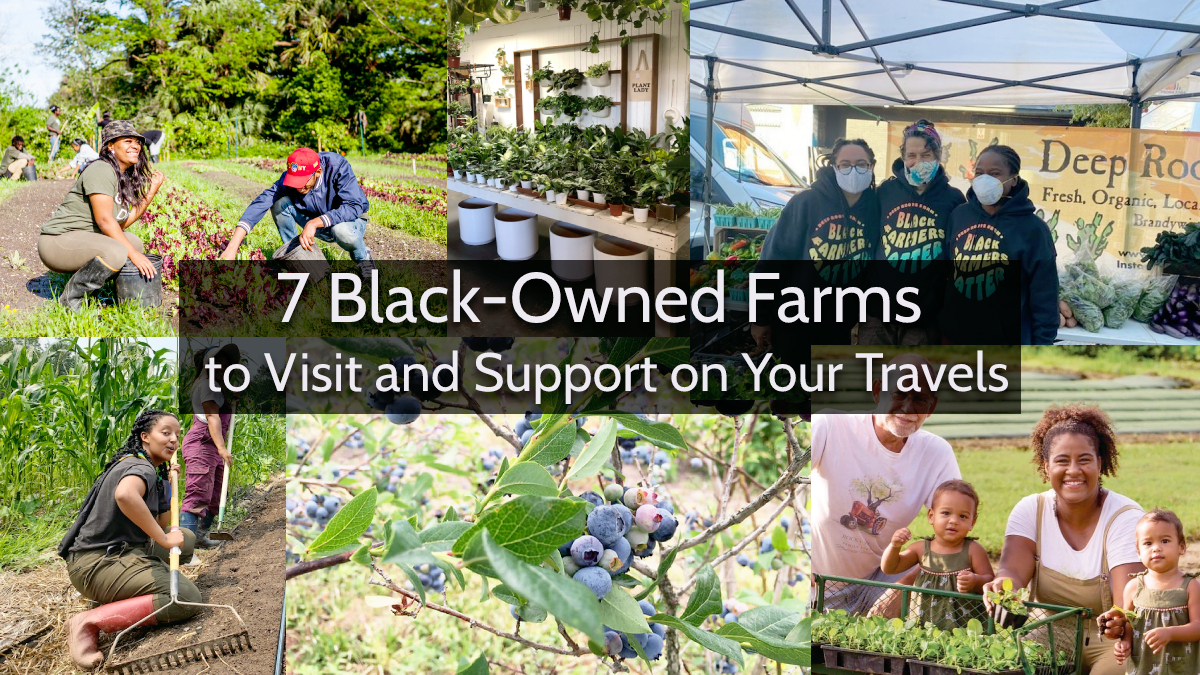 Once, there were hundreds of thousands of Black farmers in the U.S., compiling approximately 14% of all farmers. However, the numbers diminished. Until recently.
As of 2020, there has been an organic growth of interest in Black-owned farms. So, we wanted to compile a list of a few you can visit. We've listed seven farms across seven states below. For a more extensive list of over 1,000 farms, visit BlackFarmersIndex.com to support one in your area.
Grow Dat Youth Farm (New Orleans, LA)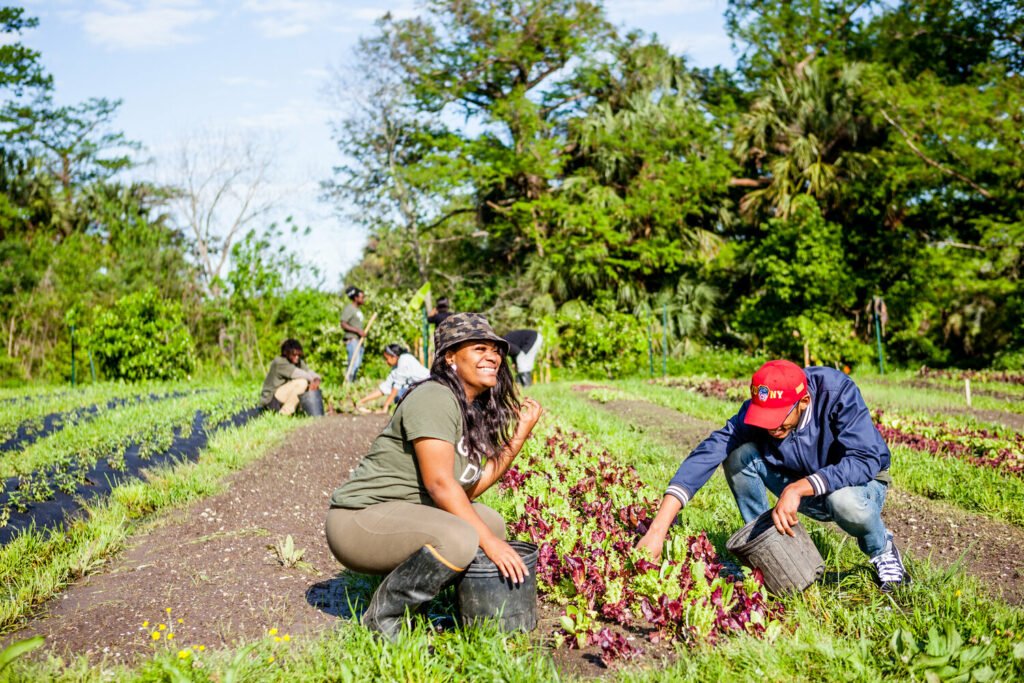 This community organization is located in New Orleans City Park. The owners built Grow Dat to educate youth and reduce food insecurity. Programs provide leadership skills for New Orleans youth looking to create societal change. There are multiple ways to visit, from volunteering, taking a farm tour, going to a workshop, or attending a dinner on the farm. Events are ongoing as of March 2022, though the size is limited. Read more at GrowDatYouthFarm.org.
Deep Roots Farm (Brandywine and Upper Marlboro, MD)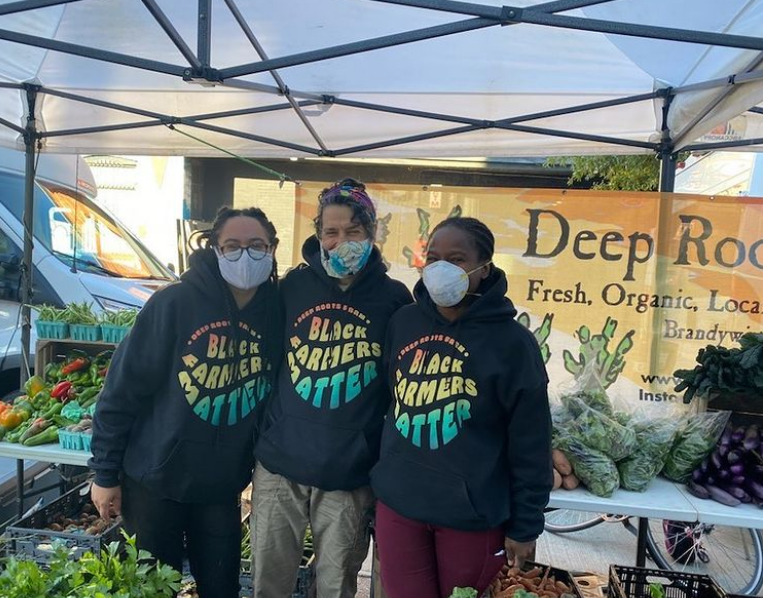 If you're looking for a Black women-owned farm in the greater D.C. area, look no further than Deep Roots. The three women and their dogs run several events, such as dinners at the farm and wine-themed Fridays. If you're in the D.C. area, you can also buy eight- or ten-week deliveries of their farm-share CSA boxes of fresh produce or visit them during a farmers market. Read more at DeepRootsFarm.us (their Instagram is also incredible).
Soul Fire Farm (Petersburg, NY)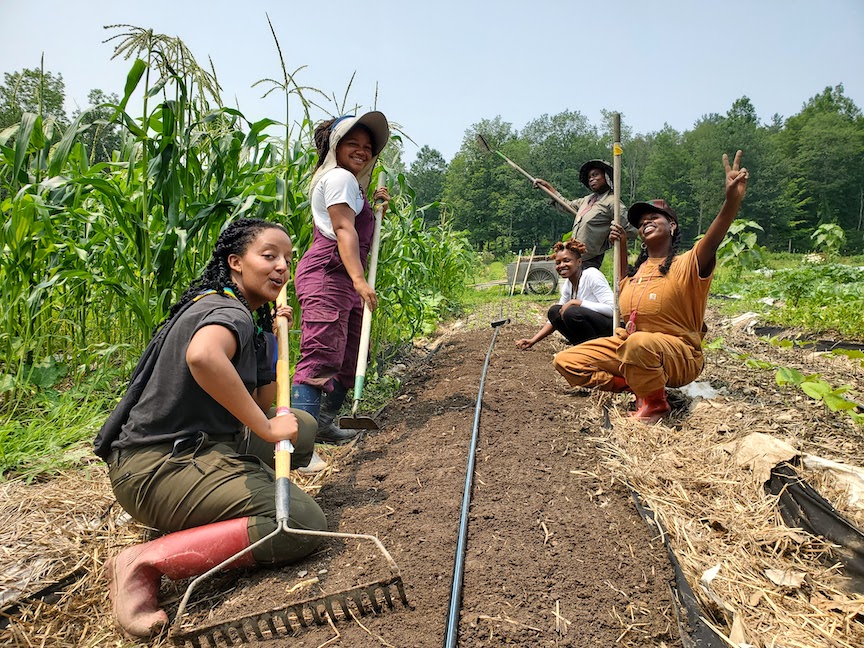 This Afro-Indigenous community farm is an example of food justice in action. The farm provides training such as the "Uprooting Racism Training" and farming immersion for BIPOC farmers. Visit the farm, located 30 minutes outside of Albany, for a farm tour with your family (tours resume in May 2022). Note that the farm is temporarily closed to the public due to COVID, but you can support the farm in other ways by buying products, donating, or buying the book Soul Fire Farm's Practical Guide to Liberation on Land (see more here). Read more at SoulFireFarm.org.
Jackson Family Farm Blueberries (Covert, MI)
Once you've picked fresh blueberries in the summer, you'll want to make it an annual tradition. If you're in Michigan or Illinois (this farm is a two-hour drive from Chicago), you can make an appointment to pick your berries at the farm starting in July or August. By the third or fourth picking, berries will be their sweetest. Make a day of it by relaxing on the beach at Covert Township Park or picnicking at Ross Coastal Plain Marsh Preserve. Read more at JacksonFamilyFarmBlueberries.com.
Rocky Soil Family Farm (Monticello, FL)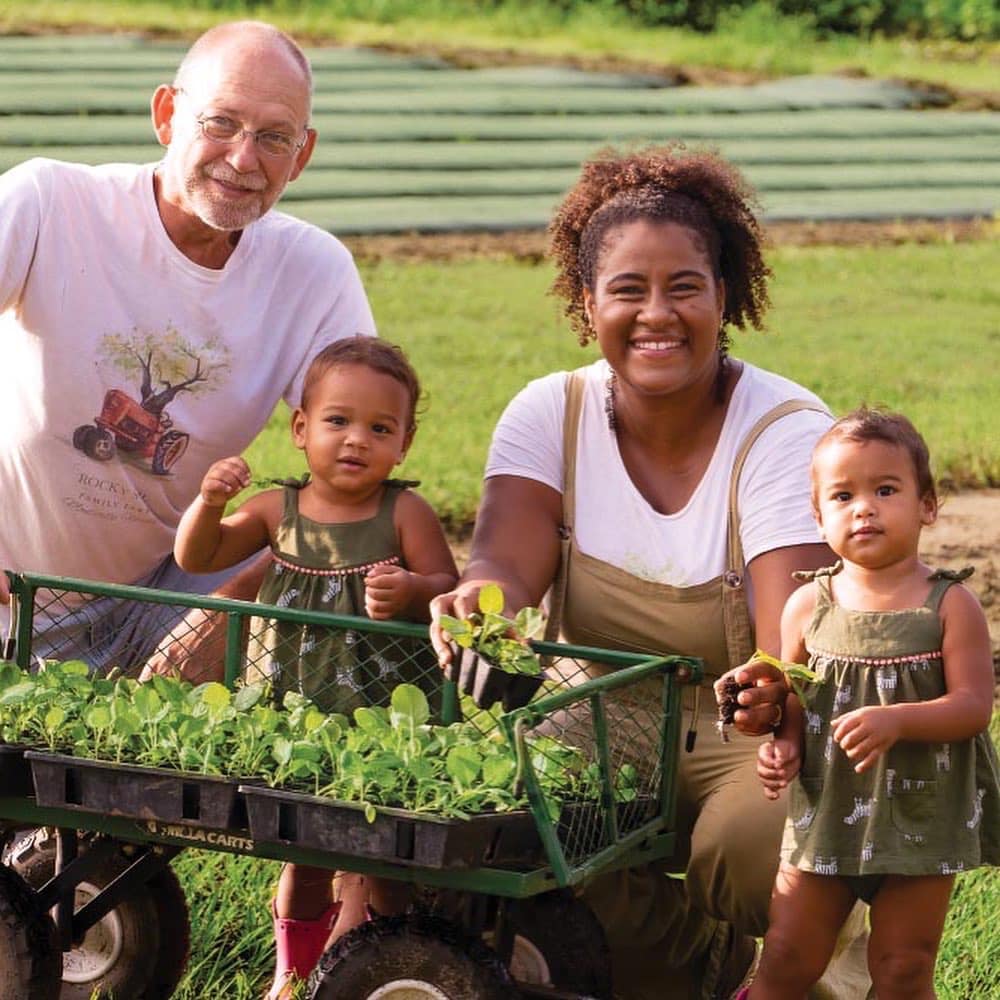 This family-run farm is located in northern Florida, just outside Tallahassee. We love this farm, which grows and sells bread, honey, vegetables, and even hot sauce. You can also order a "farm share," or box of seasonal produce, for only $30. Kiona and Chris are farmers and chefs, hosting farm-to-table events and educational tours. If you're in the Tallahassee area, visit them during one of their farmers markets. If you're further away, buy their products online (they ship some of their products, like honey, to other states). Read more at RockySoilFamilyFarm.com.
Shady Grove Road Blueberry Patch (Tuskegee, AL)
In the mid-20th century, ​​Booker T. Whatley, an agriculture professor at Tuskegee University, created the small-farming concept he called "regenerative agriculture." This farm results from those ideas; Shady Grove Road grows berries like blueberries and sells these crops to regular customers every summer. The farm also sells turmeric roots. Visit this farm on a warm summer day and pick as many berries as you'd like. In 2021, the berry-picking season started in mid-June, so keep informed on their Facebook page. Read more on Facebook @ShadyGroveRoadBlueberryPatch.
North Park Nursery (San Diego, CA)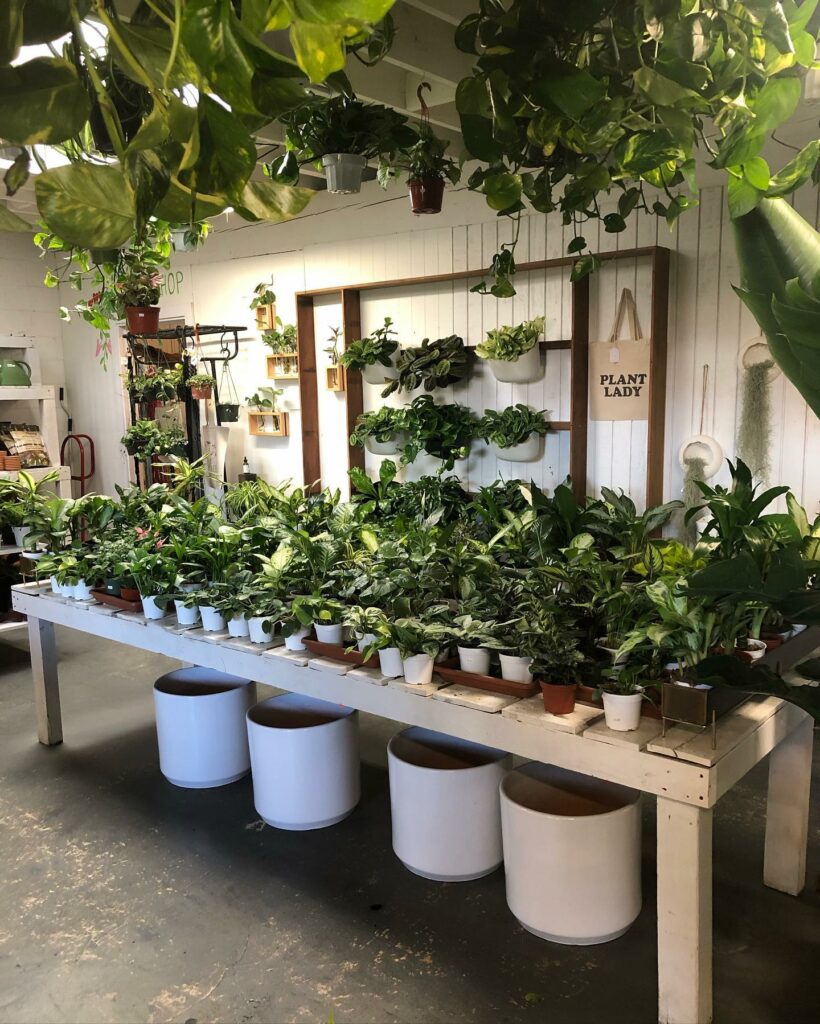 Marsi owns this celebrated nursery, named the "Best Garden Supply Store/Nursery" in San Diego. It is wonderfully central, too, only one mile away from the San Diego Zoo. Buy a California native plant like succulents, rent space for a cozy event, or attend a workshop on-site (soon to re-launch).  Make the most of their plants and perfect your succulent soil mix to take care of them. Read more at NorthParkNursery.com (or follow them on Facebook). 
We hope you enjoyed this list and will continue to support Black-owned farms whenever possible. Check out more Black-owned farms on BlackFarmersIndex.com or in our Black-owned Business Directory.