Group Highlight: Black Skoolie Girls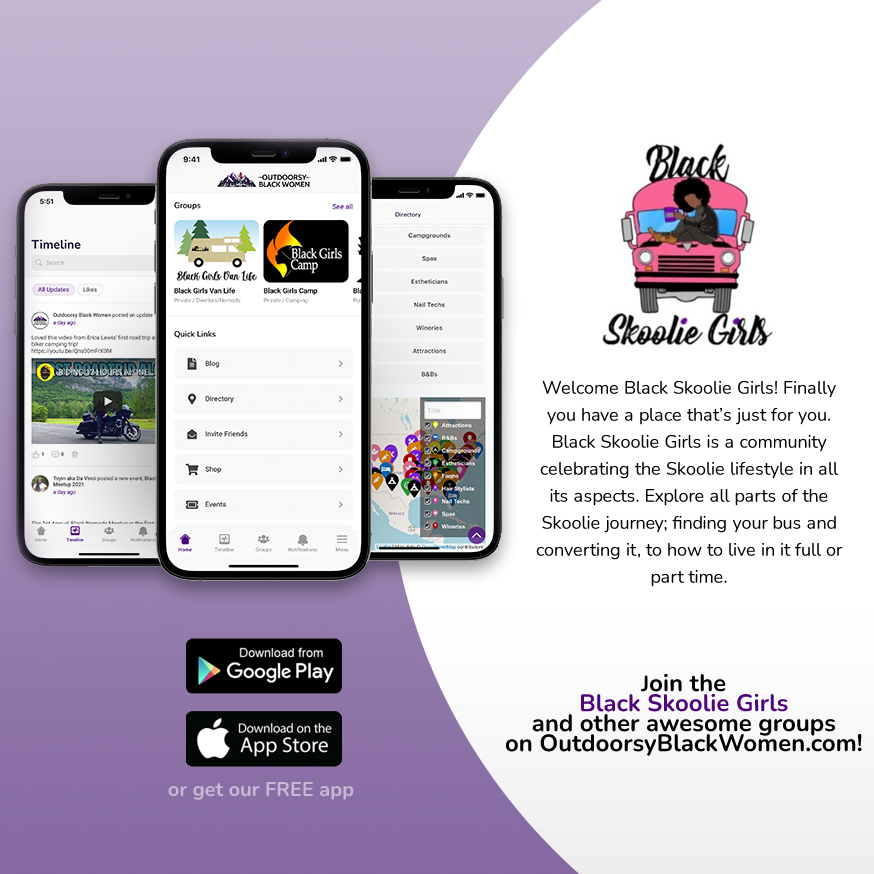 Black Skoolie Girls is a community celebrating the Skoolie lifestyle in all its aspects. Explore all parts of the Skoolie journey; finding your bus and converting it, to how to live in it full or part time.
If you're curious about Skoolie life, Skoolie builds, or just want to support Black Skoolie Girls check them out!