10 Things I Learned Skydiving For The First Time – Georgia 15,000ft jump video included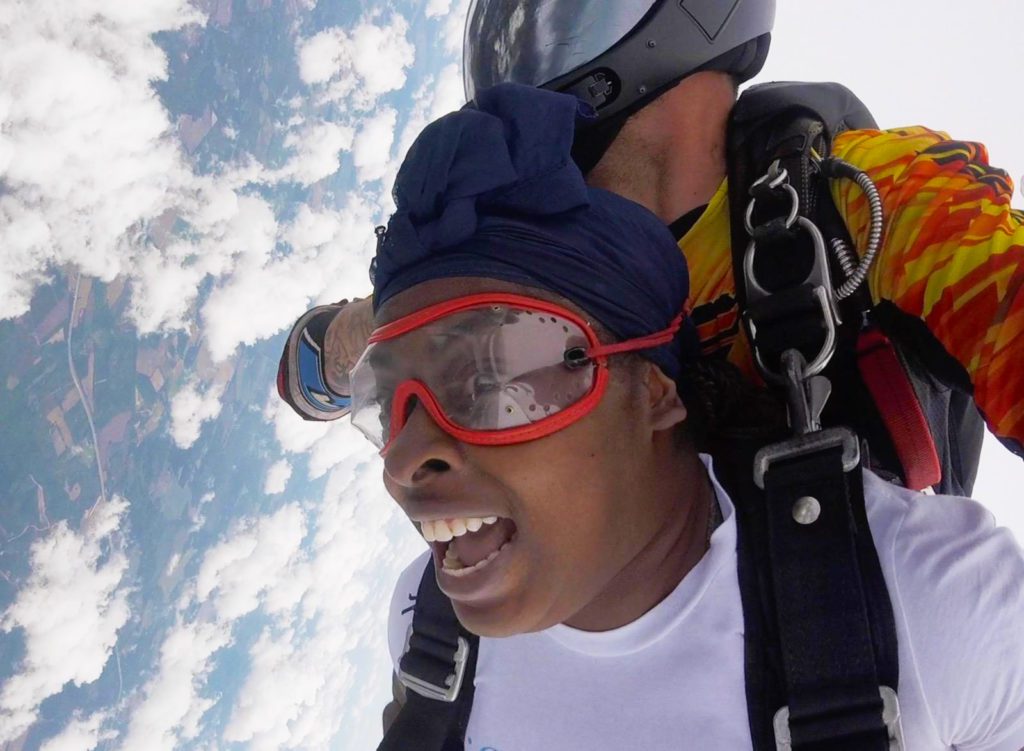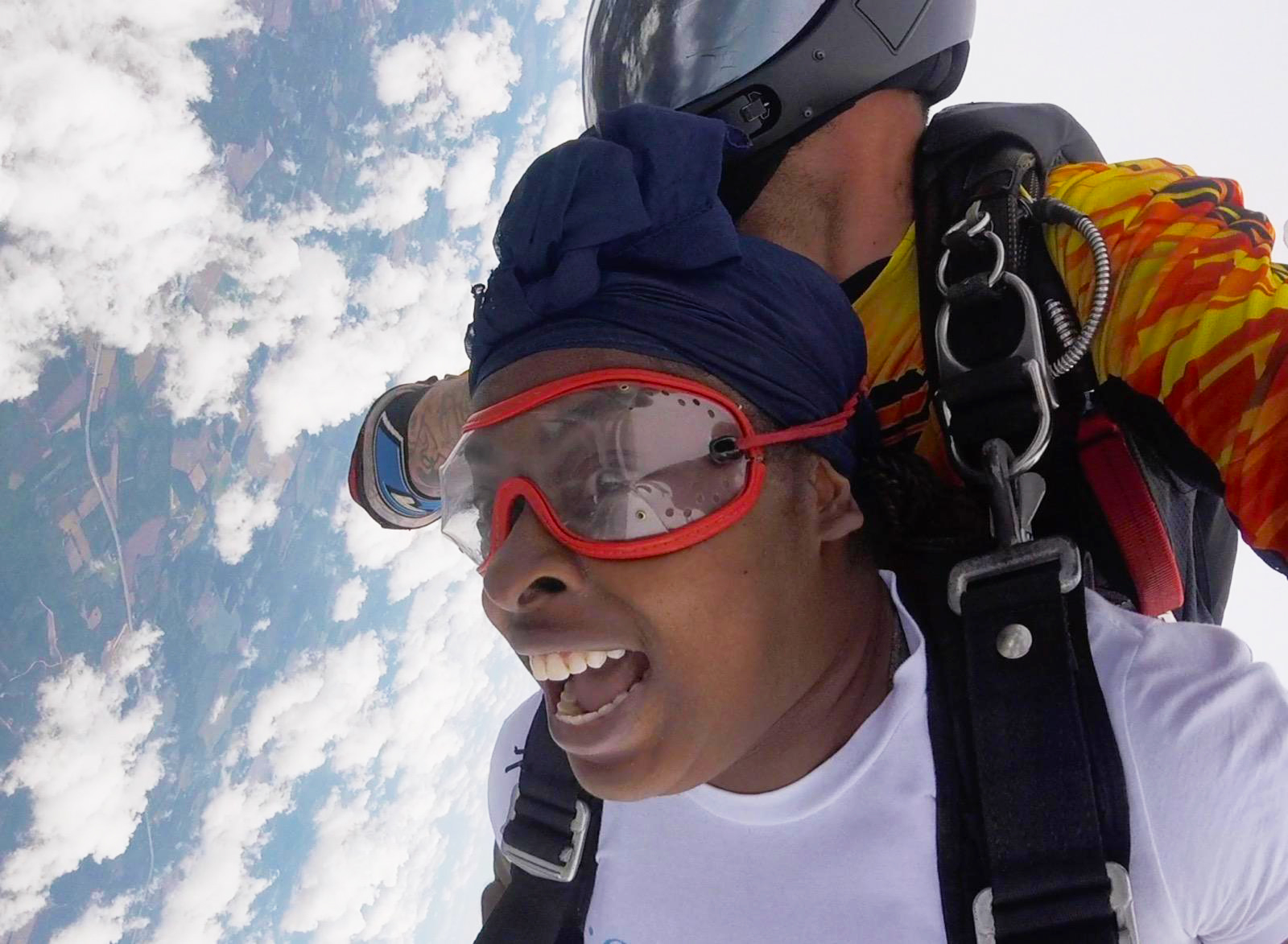 I'm not sure anything can really prepare you for your first skydiving jump. I remember telling friends it was something I wanted to do, the responses were a mix of amazement, fear, and curiosity. I don't know why but I've always wanted to do skydiving one day, bungee jumping not so much thanks to the Fresh Prince episode of Trevor proposing IYKYK. While it seems like a crazy thing to do, I knew that many others have gone before me and survived and honestly life is too short… so why not?
I was hanging out in my campground in Warthen GA and decided to see if I could find a place to jump near me, luckily there was a place on Groupon (ALWAYS check there first) with great reviews and the deal was for the 10,500ft tandem jump. I immediately jumped on the deal and got myself scheduled for 2 weeks out. (Once I got there I ended up upgrading to the 15,000ft jump.)
I realized that even though I read the FAQs and talked to the people at the jump location a few times, there were some things I wish I had known ahead of time. So I wanted to share my list.
10 Things I Learned Skydiving For The First Time 🙂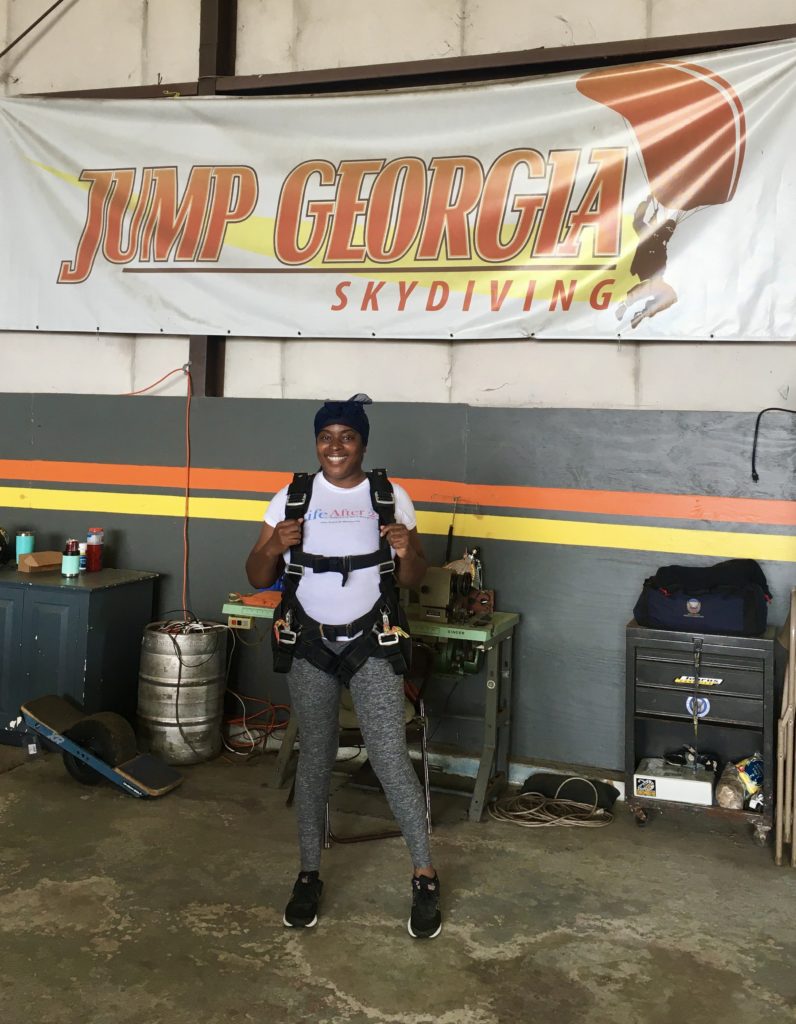 Check On Groupon or search for deals
Keep Checking The Weather
Wear Comfortable Clothing & Underwear
Eat Light and Bring A Snack
Wear A Good Chapstick or Vaseline
Go with the protective gear (goggles, helmet, jumpsuit)
Jump from as high as you can take lol
Get the video
When you're doing a tandem jump, you will be quite close with your pro.
Your adrenaline from the jump can last for a few hours after lol.
A look at the plane we boarded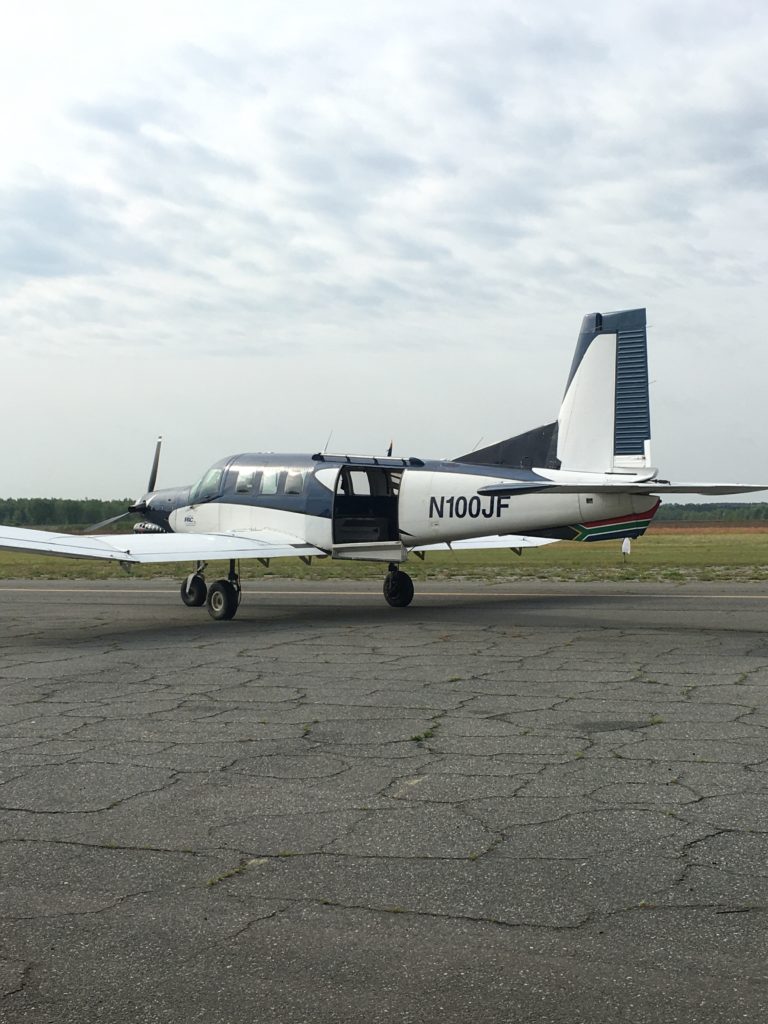 Skydiving for me was an amazing experience. I honestly thought I would be scared or nervous but other than the initial feeling of my stomach dropping, right when I jumped out the plane, the rest was smooth sailing. In fact, even before I had finished my first jump, I knew I wanted to do it again LOL.
That feeling of weightlessness and flying is something that can't really be described but I hope that seeing my experience will inspire you all to take your own leap.
So what's next? I've decided I want to go skydiving in every state that I visit and who knows, maybe I'll eventually get to skydive the world.
Here's The Video Of My First Skydiving Jump
Have You Been Skydiving Before? If so, What Was Your Experience Like?
Any Questions?