Ganja Freedom Fest
April 15

-

April 17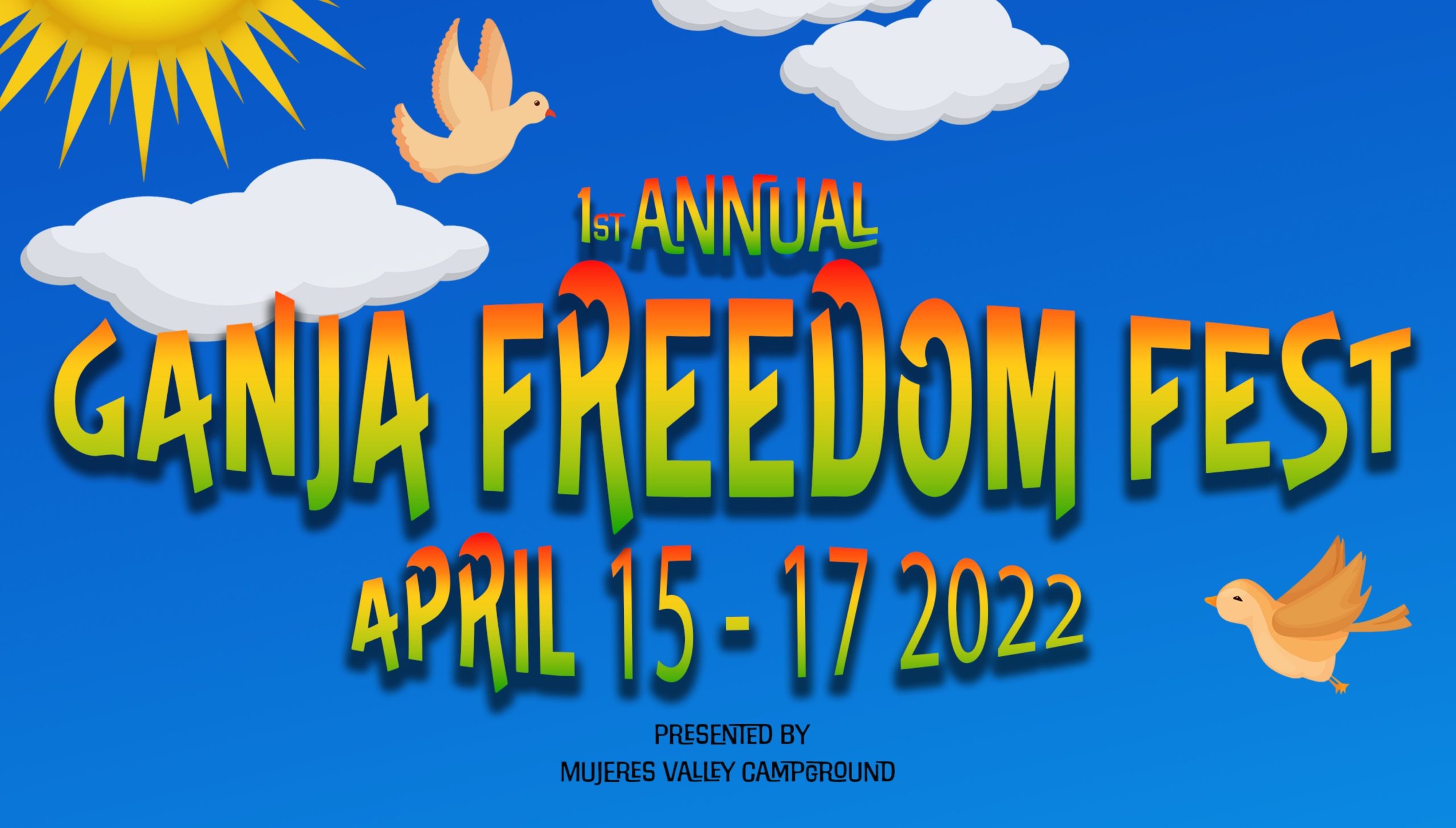 The Ganja Freedom Fest is New Mexico's 1st Annual cannabis freedom celebration in western New Mexico!
This is an outdoor, camping, family event that will have food, vendors, cannabis producers, artists, wellness therapists, and music for the 420 holidays!
Mujeres Valley Campground is 20-acres of forest and mountain exploration in western New Mexico located between the Zuni Pueblo and Acoma Pueblo in Fence Lake. The campground is reclaimed and operated by indigenous/BIPOC activists & business owners Asad and IxChel Mooney. They have been caring for the land since 2017 and have given their lives to ensure this campground, and the 43-acre homestead surrounding it, are reclaimed for black, indigenous, people of color to access and uplift. Additionally, after partaking in cannabis medically and spiritually for the last 10+ years, the Asad & IxChel are proud to open this space as BIPOC, Cannabis, and family/pet friendly!
The campground is located along the Great Continental Divide and is currently the only campground of its kind in this area!!! To learn more about the reviews from visitors and accommodations offered by Mujeres Valley visit our Bookings page here to see our Google Maps, Airbnb and Hipcamp listings.
EVENT INFO
The Ganja Freedom Fest is sponsored by Nique's Creative Side, Crooked Arrow Farm and the Indigenous Cannabis Council. This is New Mexico's first cannabis freedom festival and celebration in the west mountains close to the Arizona border between the Zun and Acoma Pueblo. We have DeeCe's Soul Shakedown and some local artists performing as well as artists, musicians and vendors from Colorado, Arizona, Nevada and California. This is a family-friendly event with live music, food, you do not want to miss!
We have built in the ability for YOU to purchase tickets using a promo code from any of our sponsors and vendors to receive 10% off the cost of entry AND to give 10% back to the company assigned to the promo code! Because our focus is gathering and collaborating with the cannabis community we had to find a way to share the love with our vendors! If you're interested in vending or sponsoring this event or swag bag gifts, please CLICK HERE for our Mujeres Valley Vendor Application!
RAFFLE
Each ticket purchase includes 1 raffle ticket entry. This entry will be associated to the name, address and contact information in the registration. Multi-person registrations will award each attendee with 1 tickets, please be sure to send the names and contact information for each person before or on the first day of the event.
Our sponsors have collaborated to bring you 7 different levels of cannabis and camping giveaways! Those prizes will be announced on the Mujeres Valley Instagram page @mujeresvalley All proceeds from raffle ticket sales will be donated to the Indigenous Cannabis Council, a new New Mexico-based non-profit focused on centering the Indigenous community in the cannabis industry internationally.
Additional raffle tickets are able to be purchased at the event.
REFUNDS
We do not offer general admission or vendor registration refunds for this event, however, if you purchase a ticket or register as a vendor and are unable to make the event, we can donate your ticket/registration to someone who is unable to afford the cost. If you would like to gift your ticket purchase to someone please contact us at [email protected] so we can make those arrangements.
Refund Policy: This event does not accept refunds
Related Events