JUST HEAL WITH JO (30 Minute Healing Workshop)
July 4
@
7:00 pm
–
7:30 pm
EDT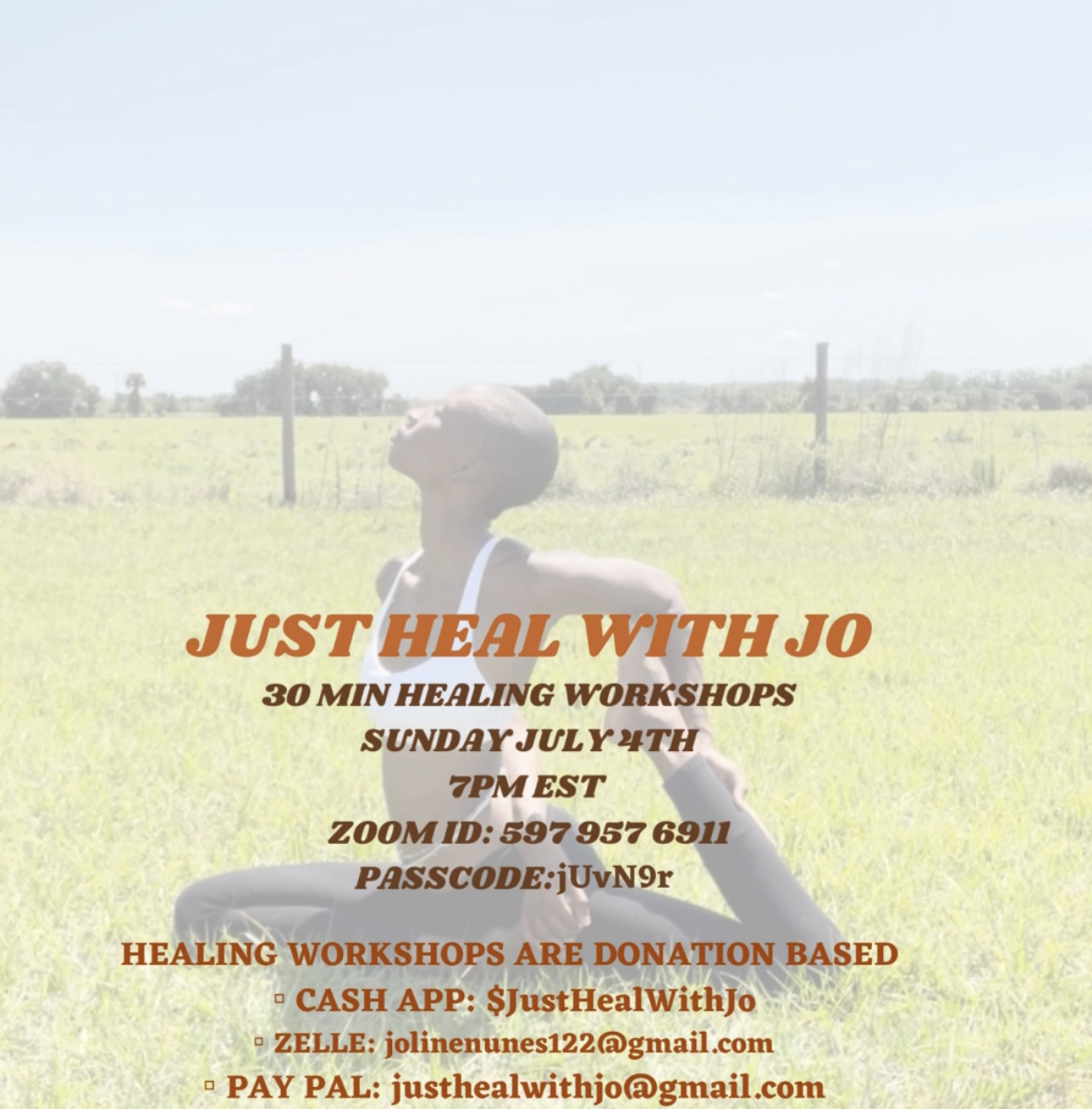 THIS SUNDAY! 7PM EST ZOOM! We will focus on:
🧘🏾‍♀️Healing the BREATH (through Breath Techniques)
🧘🏾‍♀️Guided Meditations
🧘🏾‍♀️Guidance on CREATING AND EXECUTING A CLEAR VISION IN YOUR LIFE!
SET THE VIBE!
🧘🏾‍♀️Candles
🧘🏾‍♀️Sage
🧘🏾‍♀️Palo Santo
🧘🏾‍♀️Create a Quiet/Sacred area so there are no distractions
💰WORKSHOPS ARE DONATION BASED:
Cash App: $Justhealwithjo
Zelle: jolinenunes122@gmail.com
Pay Pal: justhealwithjo@gmail.com
KINDLY BE ON TIME! WORKSHOPS ARE ONLY 30 MINS!
Every Sunday! 7PM EST ZOOM!
Please send a message with any questions or concerns you may have!
Love Jo xx
Related Events