FALL EQUINOX (A Night of Rebirth through Mind, Body and Breath)
September 22, 2021 @ 7:00 pm

-

9:00 pm
Event Navigation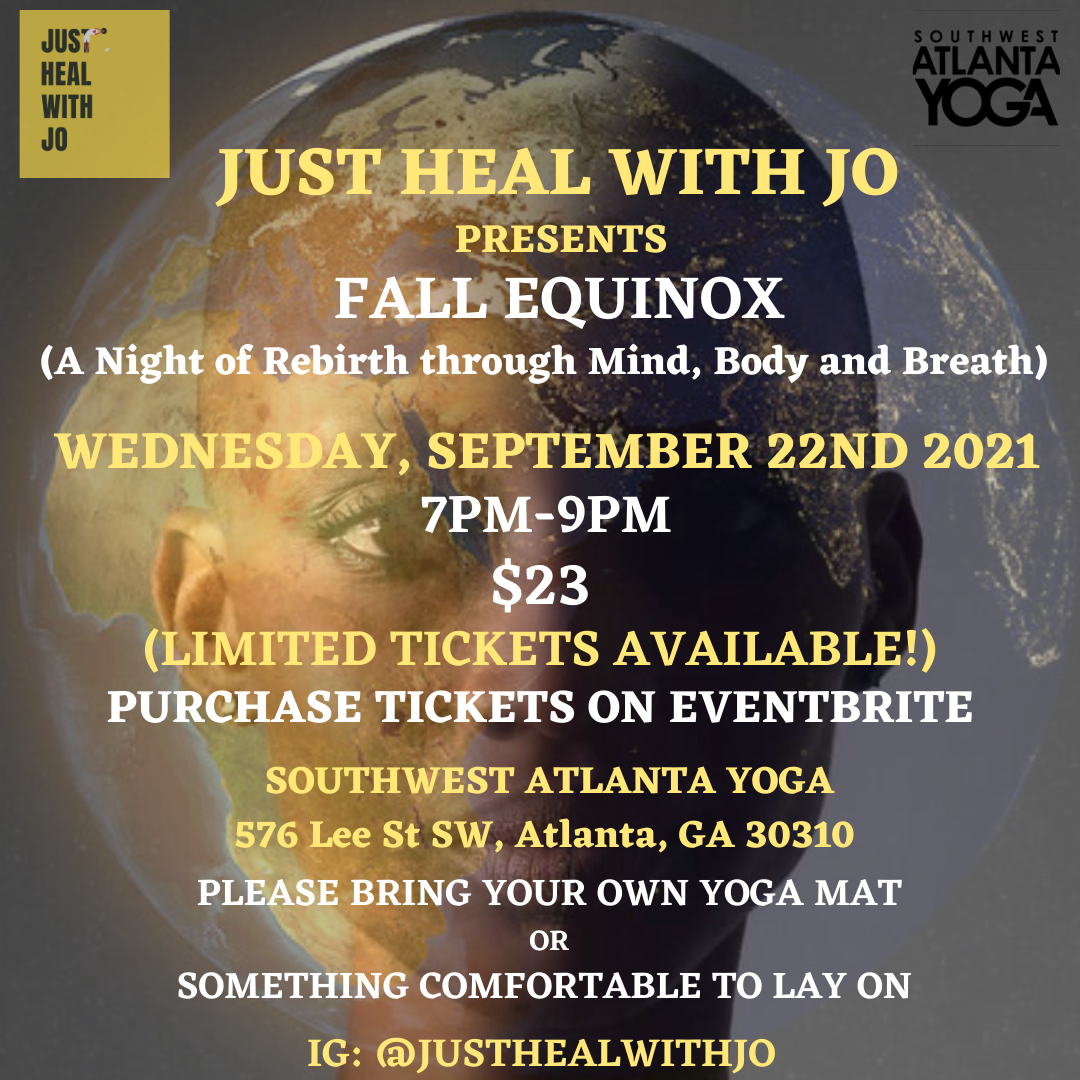 JO is so excited to have you join her in the Rebirthing of Self during this FALL EQUINOX
What is Fall Equinox? Fall Equinox is a time where the Sun hits the earth evenly. Earth is tilted and the sun's light doesn't hit the planet evenly which is where different time zones around the world come from. Where you are may be 9:00AM , whereas where i am may be 9:00PM. During the Fall Equinox, the Sun appears to cross the Celestial equator and the Autumnal and Spring Equinoxes meet and the length of day and the length of night are ALMOST equal. This only happens twice a year. There is also (SPRING EQUINOX).
Fall Equinox is the perfect time to nuture and attend to Self: to release, let go, make space for divinity and heal. It is a time to harvest your life intentions and path you set out for yourself this year and to rebirth your cycle of life.
JO will guide you through a relaxed evening of Breath Work, Meditations, Affirmations, Partner Exercices, Q&A and more!
JO is creating an ambience filled with candles, incense, sage, palo santo and calming music.
TICKETS ARE LIMITED !!!
(PLEASE BRING YOUR OWN YOGA MAT OR SOMETHING COMFORTABLE TO LAY ON!)
SEE YOU THERE!
ASÉ, JO