Black Belt Birding Festival 2021
August 7, 2021
Event Navigation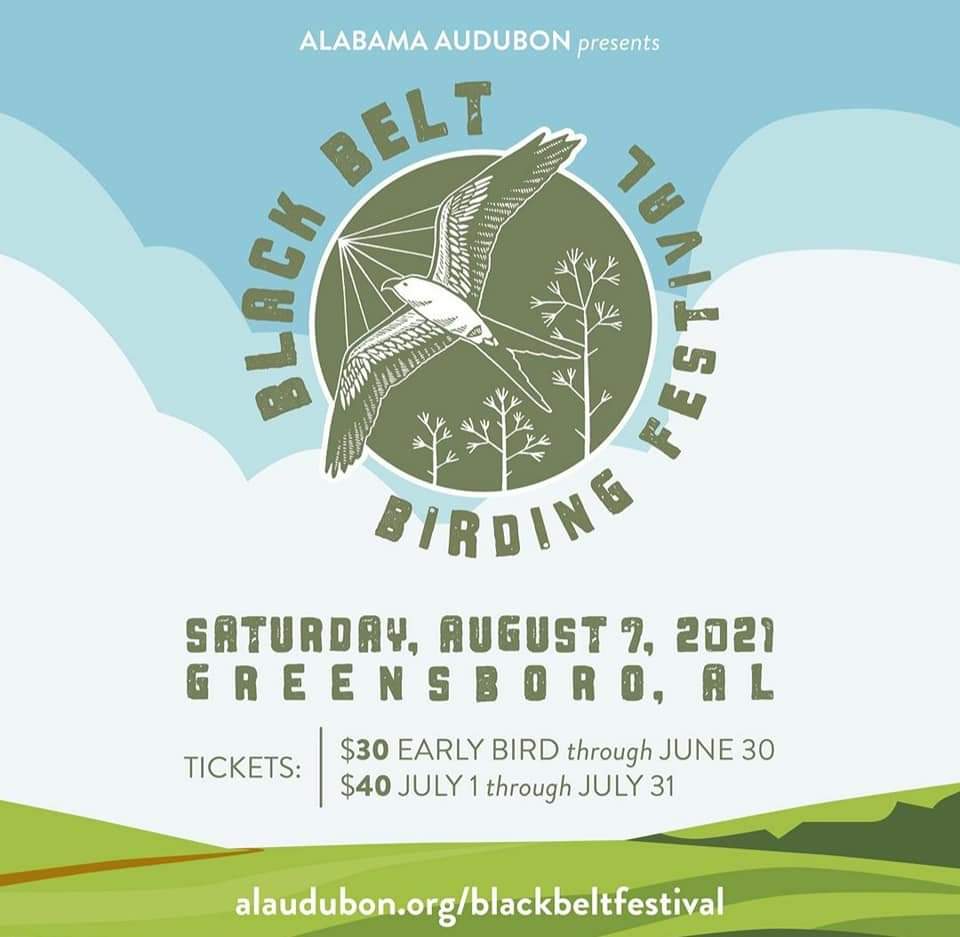 Alabama Audubon is hosting a Black Belt Birding Festival on August 7, in Greensboro, AL. Wait! What is "Black Belt?" The Black Belt is a "fertile plain" spanning some 300 miles from central Alabama to northeastern Mississippi. Prior to the Civil War, the Black Belt was one of the most important agricultural areas in the south due to its rich soil. Alabama Audubon's Black Belt Birding Initiative seeks to "increase economic and environmental benefits for bird-based ecotourism in economically challenged, rural areas."
Tickets for the festival are limited. The ticket price is $30 until 12pm CDT on June 30th. On July 1, the price increases to $40. Children under 12 are free.
One of the event partners is Connecting With Birds and Nature Tours LLC, operated by Christopher Joe–a birder and nature photographer. Birding and nature tours will be conducted on the Joe family farm during the festival. The Joe farm is a 200-acre, Black-owned farm raising Black Angus cattle. The farm is also a certified bird and wildlife habitat. To learn more about the tour, visit https://birdsandnaturetour.wixsite.com/website-1
In addition to birding and nature tours, the Joe farm has limited, primitive campsites which will be available during the festival. If interested in reserving a campsite, email [email protected].
Related Events